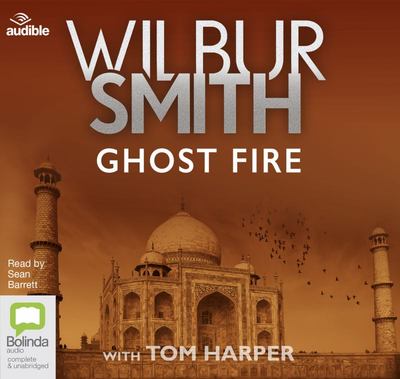 $49.95
AUD
Category: Adult CD | Series: Courtney Ser.
1754. Inseparable since birth and growing up in India, Theo and Connie Courtney are torn apart by the tragic death of their parents.Theo, wracked with guilt, seeks salvation in combat and conflict, joining the British in the war against the French and Indian army. Connie, believing herself abandoned by her brother, and abused and brutalised by a series of corrupt guardians, makes her way to France, where she is welcomed into high society. Here, she once again finds herself at the mercy of vicious men, whose appetite for war and glory lead her to the frontlines of the French battlefield in North America.As the siblings find their destinies converging once more, they realise that the vengeance and redemption they both desperately seek could cost them their lives ... ...Show more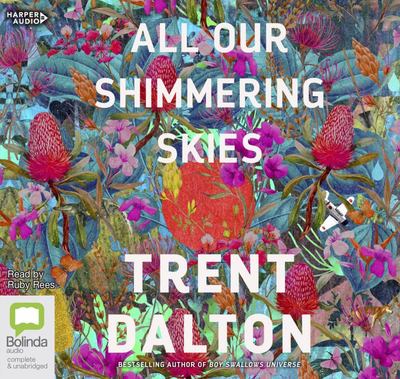 $49.95
AUD
Category: Adult CD
Darwin, 1942, and as Japanese bombs rain down, motherless Molly Hook, the gravedigger's daughter, is looking to the skies and running for her life. Inside a duffel bag, she carries a stone heart, alongside a map to lead her to Longcoat Bob, the deep-country sorcerer who she believes put a curse on her f amily. By her side are the most unlikely travelling companions: Greta, a razor-tongued actress and Yukio, a fallen Japanese fighter pilot. The treasure lies before them, but close behind them trails the dark. And above them, always, are the shimmering skies.A story about gifts that fall from the sky, curses we dig from the earth and the secrets we bury inside ourselves, All Our Shimmering Skies is an odyssey of true love and grave danger, of darkness and light, of bones and blue skies. It is a love letter to Australia and an ode to the art of looking up - a buoyant, beautiful and magical novel, abrim with warmth, wit and wonder. ...Show more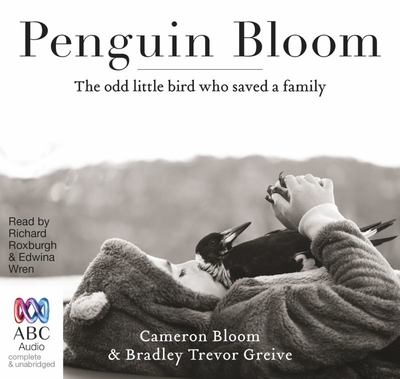 $39.95
AUD
Category: Adult CD
Penguin the Magpie is a global social media sensation. People the world over have fallen in love with the stunning and deeply personal images of this rescued bird and her human family. But there is far more to Penguin's story than meets the eye. It begins with a shocking accident, in which Cameron's wif e, Sam, suffers a near fatal fall that leaves her paralysed and deeply depressed. Into their lives comes Penguin, an injured magpie chick abandoned after she fell from her nest. Penguin's rescue and the incredible joy and strength she gives Sam and all those who helped her survive demonstrates that, however bleak things seem, compassion, friendship and support can come from unexpected quarters, ensuring there are always better days ahead. This plucky little magpie reminds us all that, no matter how lost, fragile or damaged we feel, accepting the love of others and loving them in return will help to make us whole. ...Show more
$34.95
AUD
Category: Adult CD
Is the planet reeeeeally warming up? But carbon's natural, isn't it? How could planes fly without fossil fuels? What's a pteropod and why should I care? Kelp? How can it help?One of Dr Karl Kruszelnicki's jobs as Australia's most popular science communicator is to answer people's questions about climate change.Now, in this never dull, easy-to-understand guide Dr Karl explains the science of climate change and how we can fix it (we can!). So when your uncle says (again) that it's a load of hooey (or an illuminati conspiracy), you can keep your cool and talk like a boss about why it's getting hotter and what we can do about it. ...Show more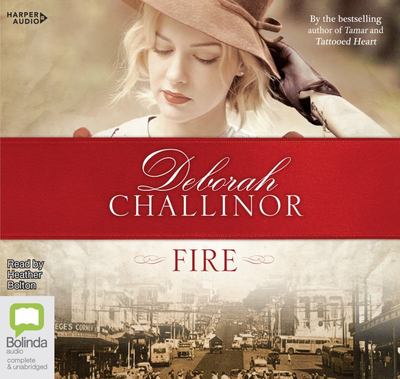 Fire
by Deborah Challinor
$39.95
AUD
Category: Adult CD
An historical romance based on the Ballantynes Department Store Fire in 1947 that killed 41 people, most of them store employees trapped in controversial circumstances. Set in an unnamed NZ city in 1953, Fire tells the story of four working class friends, all employed at Dawsons, one of the country's mo st glamorous and sophisticated department stores. The girls are Nancy, a salesgirl in the dress department, Kay who works in lingerie, Louise, a typist in Accounts and Judy, a milliner in the workroom out the back. The story takes place a week before Christmas, in the period leading up to Christmas as the country prepares for a Royal Visit by the young Queen Elizabeth. When the store is full of wealthy shoppers smoke is discovered drifting from the basement lift shaft. While the fire brigade is called, the store owners make a crucial error and decide not to raise a public alarm until it's too late – exits are cut off by the fire and the ground and first floors are ablaze, trapping staff and customers on the upper floors. ...Show more
$39.95
AUD
Category: Adult CD | Series: Forbidden Iceland Ser.
Chief Investigating Officer Elma, who has returned to Akranes following a failed relationship, and her collegues Sævar and Hörður commence an uneasy investigation which uncovers a shocking secret in the dead woman's past that continues to reverberate in the present day.But as Elma and her team make a se ries of discoveries, they bring to light a host of long-hidden crimes that shake the entire community. Sifting through the rubble of the townspeople's shattered memories, they have to dodge increasingly serious threats and find justice ... before it's too late. ...Show more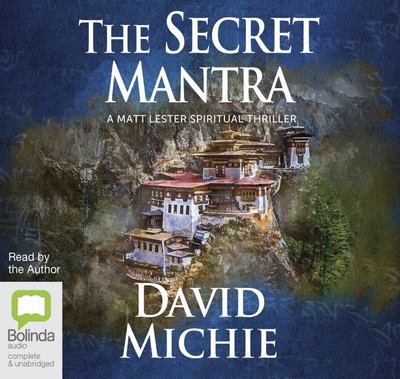 $39.95
AUD
Category: Adult CD | Series: A\Matt Lester Spiritual Thriller Ser.
In a remote, Himalayan monastery, Matt Lester has devoted five years of spiritual preparation for this moment: it is his destiny to open an ancient, sealed scroll containing prophetic wisdom the world urgently needs. But when his time comes, violent assailants steal the scroll. Matt is caught up in a da ngerous, high-stakes hunt to recover it, turning him from the pursuer to the pursued.On the other side of the world, the results of scientist Alice Weisenstein's mind-body healing research are about to be revealed. Things take a sinister turn when her supervisor goes missing - and she realises she is being followed. Guided by the lamas, Matt's search for the scroll takes him to Alice. The pair become caught between powerful influences and escalating threats. Together they must decide who they can really trust. ...Show more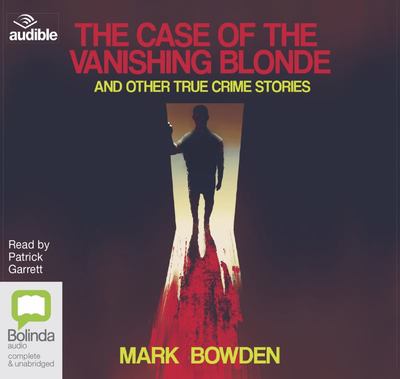 $34.95
AUD
Category: Adult CD
Six captivating true crime stories, spanning Mark Bowden's long and illustrious career, cover a variety of crimes complicated by extraordinary circumstances. Winner of a lifetime achievement award from International Thriller Writers, Bowden revisits in The Case of the Vanishing Blonde some of his most r iveting stories and examines the effects of modern technology on the journalistic process. From a story of a campus rape at the University of Pennsylvania in 1983 that unleashed a moral debate over the nature of consent when drinking and drugs are involved to three cold cases featuring the inimitable Long Island private detective Ken Brennan and a startling investigation that reveals a murderer within the LAPD's ranks, shielded for 26 years by officers keen to protect one of their own, these stories are the work of a masterful narrative journalist at work. Gripping true crime from a writer the Washington Post calls 'an old pro'. ...Show more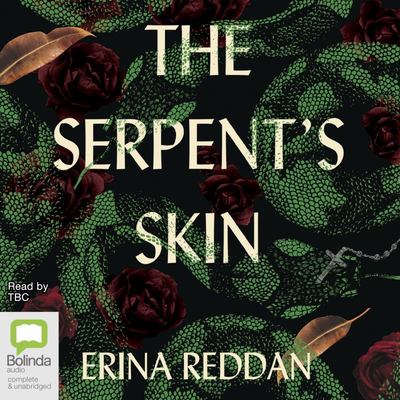 $39.95
AUD
Category: Adult CD
It's a cold and wintery night in 1968 and ten-year-old JJ's mother isn't home. The cows are milked, the pigs fed, and her dad won't answer any questions.The four children survive as best they can in a cloud of their father's lies and clear misery, dealing with their mother's absence in their own ways. B ut it's always been JJ's job to cause trouble, and her sleuthing wreaks havoc in their tight-knit community.Fourteen years on, JJ has a new life, a loving partner and a good job, but she finds herself being pulled back in to the unsolved mystery of her childhood. While pretending to have made peace with her father's dishonesty, she organises a final farewell for her mother so they can all put the past behind them. Will the tragic truth finally set them all free? ...Show more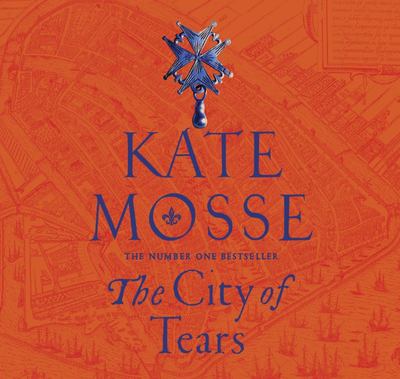 The City of Tears
by Kate Mosse; Hattie Morahan (Read by)
$49.95
AUD
Category: Adult CD
June 1572: for ten violent years the Wars of Religion have raged across France. Neighbours have become enemies, countless lives have been lost and the country has been torn apart over matters of religion, citizenship and sovereignty. But now a precarious peace is in the balance: a royal wedding has been negotiated by Catherine de' Medici and Jeanne d'Albret, an alliance between the Catholic Crown and Henri, the Huguenot king of Navarre. It is a marriage that could see France reunited at last.Meanwhile in Puivert, an invitation has arrived for Minou Joubert and her family to attend this historic wedding in Paris in August. But what Minou does not know is that the Joubert family's oldest enemy, Vidal, will also be there. Nor that, within days of the marriage, on the eve of the Feast Day of St Bartholomew's, Minou's family will be scattered to the four winds and one of her beloved children will have disappeared without trace ...From Paris to Amsterdam - the City of Tears - this breath-taking tale of revenge, persecution and loss follows one family in their fight against the devastating tides of history ... ...Show more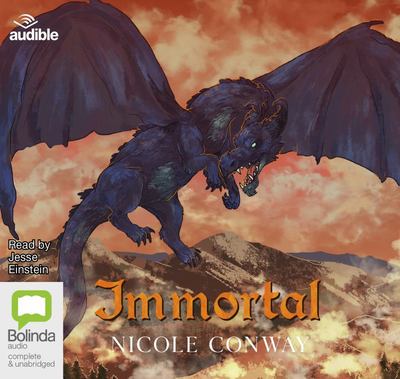 Immortal
by Nicole Conway; Jesse Einstein (Read by)
$34.95
AUD
Category: Adult CD | Series: The\Dragonrider Chronicles Ser.
What began as one boy's adventure will now end in blood. With Jaevid Broadfeather forever lost to the depths of Luntharda, Felix Farrow struggles to stand on his own. He begins a violent downward spiral which causes him to abandon his post as a dragonrider, hiding in the halls of his family estate. His one hope for redemption lies within the heart of someone from his past - and the very last person he ever wanted to see again. And now the time has finally come. Hovrid, who has ruled Maldobar as a tyrannical imposter, is preparing to make a decisive assault against Luntharda that will destroy what remains of the elven race. Only Jaevid, Felix, and their trusted friends are able to stand in his way. They have only one chance to end the war, and only one hope to absolve the curse that threatens to destroy their world. ...Show more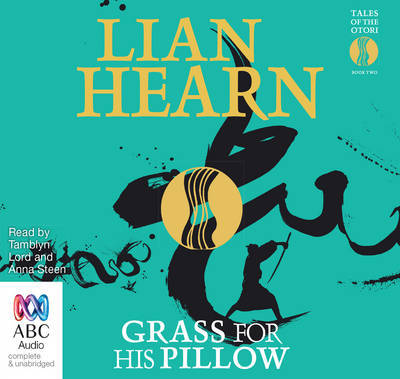 $29.95
AUD
Category: Adult CD | Series: Tales of the Otori
Praised for its epic scope and descriptive detail, Across the Nightingale Floor, the first book in the Tales of the Otori series, was an international bestseller and critical success. With Grass for His Pillow, we return to the medieval Japan of Lian Hearn's creation - a land of harsh beauty and decepti ve appearances. In a complex social hierarchy, amid dissembling clans and fractured allegiances, there is no place for passionate young love. The orphan Takeo has been condemned to work as an assassin - an enforced occupation that his father sacrificed his own life to escape. Meanwhile, Takeo's beloved Shirakawa Kaede, heir to the Murayama and alone in the world, must find a way to unify the domain she has inherited, as she fights off the advances of would-be suitors and hopes against fading hope that Takeo will return to her ... ...Show more