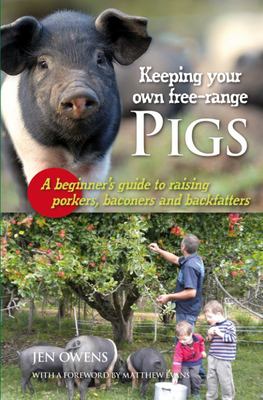 $24.95
AUD
Category: Animals
Pigs are intelligent, challenging and fascinating creatures. They also taste great. This book guides you in feeding and housing your pigs in a caring and cost-effective way, in an environment that supports your pigs' natural instincts.
$34.99
AUD
Category: Animals
'I can't recall us ever talking about anything other than eels and how to best catch them, down there by the stream. Actually, I can't remember us speaking at all. Maybe because we never did.' The European eel, Anguilla anguilla, is one of the strangest creatures nature ever created. Remarkably little is known about the eel, even today. What we do know is that it's born as a tiny willow-leaf shaped larva in the Sargasso Sea, travels on the ocean currents toward the coasts of Europe - a journey of about four thousand miles that takes at least two years. Upon arrival, it transforms itself into a glass eel and then into a yellow eel before it wanders up into fresh water. It lives a solitary life, hiding from light and science both, for ten, twenty, fifty years, before migrating back to the sea in the autumn, morphing into a silver eel and swimming all the way back to the Sargasso Sea, where it breeds and dies. And yet . . . There is still so much we don't know about eels. No human has ever seen eels reproduce; no one can give a complete account of the eel's metamorphoses or say why they are born and die in the Sargasso Sea; no human has even seen a mature eel in the Sargasso Sea. Ever. And now the eel is disappearing, and we don't know exactly why. What we do know is that eels and their mysterious lives captivate us. This is the basis for Patrik Svensson's quite unique natural science memoir; his ongoing fascination with this secretive fish, but also the equally perplexing and often murky relationship he shared with his father, whose only passion in life was fishing for this obscure creature. Through the exploration of eels in literature (Günter Grass and Graham Swift feature, amongst others) in the history of science (we learn about Aristotle's and Sigmund Freud's complicated relationships with eels) as well as modern marine biology (Rachel Carson and others) we get to know this peculiar animal, and in this exploration, also learn about the human condition, life and death, through natural science and nature writing at its very best. As Patrik Svensson concludes: 'by writing about eels, I have in some ways found my way home again.' ...Show more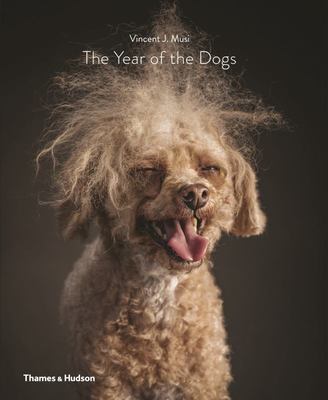 $45.00
AUD
Category: Animals
As a National Geographic photographer, Vince Musi travelled the world to photograph lions, tigers and bears. All that changed when his son turned sixteen - he decided to try something different; to spend some quality time at home and open a hometown studio to photograph dogs. From a farting bulldog to an opera-loving labrador, Musi chronicles the personalities of everyday dogs in words and photographs. His stunning portraits are matched with witty 'dogographies' and a comic blend of Vince's own personal stories - from girl-next-door crushes to professional failures - from his wildly popular Instagram feed. Now, for the first time, The Year of the Dogs brings together this eccentric cast of characters in one volume, doggone guaranteed to put a smile on the face of anyone who loves animals. ...Show more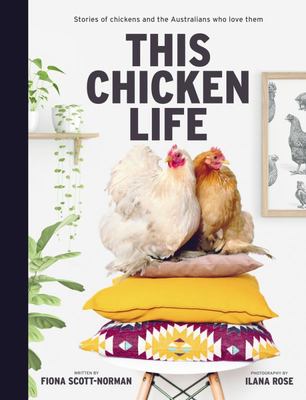 $32.99
AUD
Category: Animals
This Chicken Life is a heart-warming and playful celebration of chickens and the Australians who love them. Striking photography and inspiring stories show the diversity and eccentricity of Australians who adore their chickens. You'll meet Jareth Bullivant, an animal liberationist who takes his rescue c hickens to the beach; Nik Round, an advertising executive who is focused on saving a heritage breed; Summer Farrelly, a 12-year-old with autism, who connects with the world through her chooks and has started a chicken therapy program; and Holly Snowflake, a comedian who performed her show, Crazy Chicken Nerd, with her silkie bantams. There are also essays on all-important topics, such as how to name your chook, the pecking order and chicken maths. This Chicken Life unpacks an obsession and a love affair. Chickens and humans, heart to heart, face to beak. This is no fad, it's a way of life.   ...Show more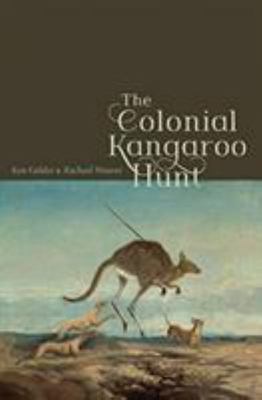 $39.99
AUD
Category: Animal Care
From the arrival of Captain James Cook in 1770 to classic children's tale Dot and the Kangaroo, Ken Gelder and Rachael Weaver examine hunting narratives in novels, visual art and memoirs to discover how the kangaroo became a favourite quarry, a relished food source, an object of scientific fascination, and a source of violent conflict between settlers and Aboriginal people. The kangaroo hunt worked as a rite of passage and an expression of settler domination over native species and land. But it also enabled settlers to begin to comprehend the complexity of bush ecology, raising early concerns about species extinction and the need for conservation and the preservation of habitat. ...Show more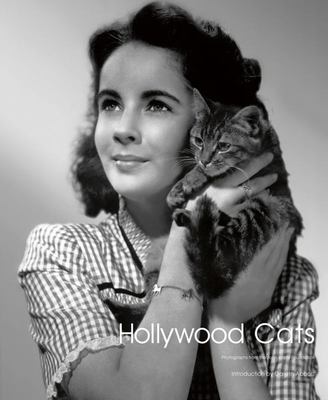 $26.99
AUD
Category: Animals
"There is a saying that you never really own a cat, rather the cat owns you. If that really is the case then we should be grateful that they allowed themselves to be photographed at all, for they are just as much the stars of the show as their human counterparts" from the introduction There were an impr essive number of animal stars during the golden age of film; not just cats, but also dogs, lions, monkeys, elephants and any number of other species that could find a part to play. With studio contracts and the potential to earn sums equal to that of their human co-stars was it any wonder that animals (and their trainers) were ever present. Cats, however, had something of a unique place within this menagerie of animals. Some, like the young cat that sits on Marlon Brando's knee in a scene from The Godfather found themselves a place in cinema history, but most simply lived out their lives within the confines of the lots untroubled by dreams of stardom. Hollywood Cats showcases an incredible selection of photographs, taken during the golden age of Hollywood, of stars with their cats, celebrating and documenting this special relationship. Both Carole Lombard and Greer Garson manage to look even more sultry draped alongside their feline friends; photographs of madcap duo Laurel and Hardy playing with a kitten are both comical and endearing. Perhaps the most famous - and arguably the most important of all Hollywood cats is the MGM lion, Leo, who appeared (and still appears) on every MGM movie. ...Show more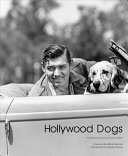 $26.99
AUD
Category: Animals
"These stunning images of some of Hollywood's most iconic stars and their beloved dogs are possible the best thing we've ever seen" - Marie Claire Hollywood Dogs showcases a fine selection of photographs from the famous John Kobal Foundation. Taken between 1920 and 1960 during the Golden Age of Hollywoo d, they feature stars including Humphrey Bogart, Buster Keaton, Elvis Presley, Tony Curtis, Sophia Lauren, Elizabeth Taylor, Rock Hudson, Ava Gardner, Shirley Maclaine, Frank Sinatra, Grace Kelly and Audrey Hepburn posing with dogs of every stature and breed. In almost every case, these stunning photographs have never been seen before now. As much as the Hollywood studio system tried to control every aspect of their stars' lives, there was nothing the bosses could do to manipulate their illustrious employees' responses when photographed with their dogs. Hollywood Dogs celebrates this special relationship between these famous owners and their animals. Often caught off-guard, and almost always relaxed and natural, these are photographs of the Hollywood stars as real people. Amongst the images are some of the most famous dogs in Hollywood films: Lassie; Asta; Rin Tin Tin and Toto from the Wizard of Oz. There are also a few carefully-set-up publicity shots, such as Frank Sinatra on the set of Pal Joey, and Jean Harlow accessorised with a large hat and two Old English sheepdogs. Each image has been researched to identify the breed and wherever possible, the name of the dog, and Catherine Britton has included intriguing details about the location and background to the photograph. ...Show more
$29.99
AUD
Category: Animals
The remarkable relationships between our often cheeky birds and humans in Australian backyards all over the country are revealed with humour and charm. An ideal gift for any bird lover.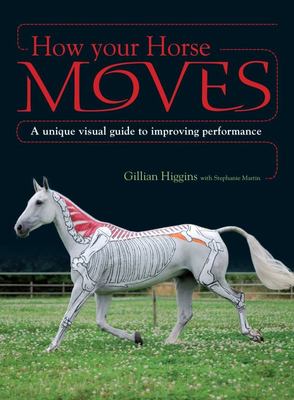 $44.99
AUD
Category: Animal Care
Offers an 'inside-out' view of how the horse uses its body, that is presented in a graphic, easy-to-follow way to help you in improving various aspects of riding and training. This title includes practical exercises that demonstrate how to improve movement, build the right muscles and increase supplenes s in the horse. ...Show more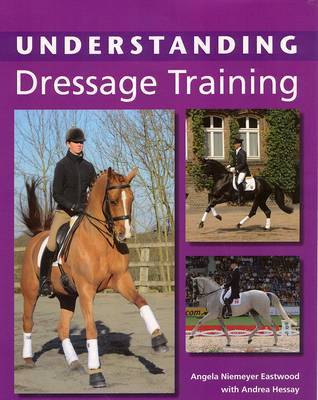 $44.99
AUD
Category: Animal Care
Dressage training has changed little over the centuries and the principles laid down by the Riding Masters are as pertinent now as they have ever been. Understanding Dressage Training provides essential reading to those wanting to gain a deeper understanding of the importance of successful training. E verything you do on top of your horse, and how you do it is considered 'training' because you are forming habits for both the horse and yourself. For a balanced partnership between horse and rider it is important that it is fully understood what it is that you are aiming to achieve and exactly how you go about achieving it. ...Show more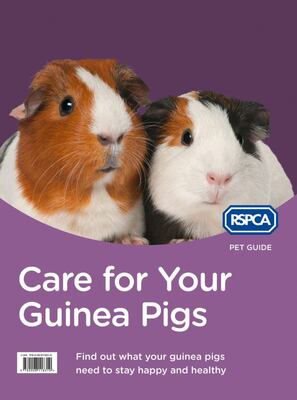 $12.99
AUD
Category: Animal Care | Series: RSPCA Pet Guide
Published in association with the RSPCA, the UK's leading animal welfare charity, this practical family guide is full of expert advice on how to choose a guinea pig and how best to look after it. If you already own or are planning to buy a guinea pig this easy-to-use introductory guide is a must. Clearl y illustrated with colour photographs throughout, it covers all aspects of daily care including housing, feeding, hygiene, grooming, exercise and first aid. Published in association with the experts at the RSPCA, this book will help you ensure that you are giving your guinea pig the best possible care. ...Show more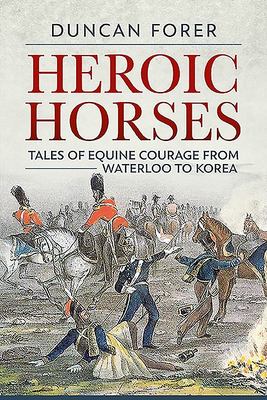 $49.99
AUD
Category: Animals
Heroic Horses tells the tale of a number of military horses and their contributions in a range of wars and conflicts across the globe from the Napoleonic era to the Korean War. The book recounts the stories and exploits of some famous war horses and some far less well-known, along with those of their ri ders, and in so doing describes the history of those wars and campaigns.The theme is the heroic nature of the horses' service and how different breeds have made varying contributions, based upon the breed characteristics and the individual nature of the mounts concerned. The breeds of horses which feature include; Thoroughbreds, Arabians, Basuto Ponies, Mustangs, Australian Walers, South African Boerpeerds, Hunters, Appaloosas, and even a Mongolian Pony, along with mentions of numerous others.The objective is to tell the war story from the horse's perspective and hence understand the campaigns from an equine perspective. This is the first book that will tell the stories of many equine heroes, rather than of a particular horse, and the first to base the history not only around the war concerned but also around the breed.The first chapter focuses on the life of the Duke of Wellington's Thoroughbred, Copenhagen, who carried him through the Peninsula and the 100 Days of the Waterloo Campaign. The descendant of one of the most famous racehorses of all time, Eclipse, through Copenhagen we learn of the early development of the Thoroughbred racehorse and then of the Duke of Wellington's military career, culminating at Waterloo. Finally, we enjoy Copenhagen's years of fame as an equine superstar.Next the book considers the Crimean War. Despite his many flaws, it took great courage for Lord Cardigan to lead his cavalry into the Russian guns at Balaclava. We hear his story from the perspective of the incredibly honest and brave Thoroughbred, Ronald, who led the Charge of the Light Brigade. We hear of Ronald's life, the Crimean War and also the story of another Thoroughbred who charged that day, Sir Briggs. An ex-Steeplechaser owned by Lord Tredegar, through Sir Briggs we learn something of the early development of the sport of Steeplechasing.Turning to the United States, we discuss the remarkable career of the Mustang, Tartar, from surviving the winter snows of the Utah campaign against the Mormons in 1857/8 and on through the entire Civil War. The stories of other equine battlers of the war are also told, including General Meade's horse, Old Baldy, who saw action in nine major battles, before we move back out west to discover how, after the Fetterman Massacre at Fort Phil Kearny, John "Portugee" Phillips rode Dandy for three days and nights through snow drifts and sub-zero temperatures to raise help from Fort Laramie. They arrived on Christmas day but the effort was too much for poor Dandy who collapsed dead of exhaustion on arrival.Staying in the west, we discuss possibly the most famous military Mustang of all, Comanche, the only survivor of Custer's Last Stand at the Battle of the Little Bighorn. The mount of Captain Myles Keogh, through Comanche we retell the story of both Keogh and Custer and in so doing learn much about the Mustang breed and Indian Warfare on the Great Plains. Finally, despite his many wounds it is a story with a happy ending as Comanche enjoyed a celebrated retirement as mascot for the 7th Cavalry.A year after the Little Bighorn the peaceable Nez Perce tribe of Idaho who were provoked into conflict and gave the US Army a consummate lesson in mobile mounted warfare. Accomplished horse breeders, they had developed the spotty Appaloosa from native stock into a hard sure footed breed of great endurance and adaptability. Throughout 1877 on their Appaloosas they were to out run the US Army over 1700 miles of Idaho, Wyoming, Yellowstone and Montana for 113 days, defeating the soldiers on numerous occasions despite being outnumbered. We discover the hist ...Show more