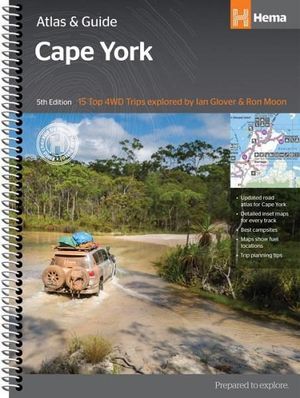 $49.95
AUD
Category: Atlas
Hema Maps¿ Cape York Atlas & Guide helps you make the most of your visit to this remarkable part of Australia. With detailed coverage of The Tip, the coast from Cairns to Cooktown, Rinyirru (Lakefield) National Park, the Peninsula Developmental Road, Old Telegraph Track, Torres Strait and the Savann ah Way, it ensures you won¿t miss the `must-see¿ attractions, but it also describes some of the lesser known areas favoured by the experts. Whether you just want to make it to The Tip or are looking for a serious 4WD adventure, this informative book is an indispensable companion. The book features 15 4WD trips, explored and revised by travel journalist Ian Glover, with photography by Matt Williams. Each trip has a detailed map, plus all the information you need to plan the trip including trip grading, longest distance without fuel, permits and contact details. This brand new edition of Hema¿s best-selling outdoor guidebook for discovering Cape York now features 22 atlas pages in a stunning new cartographic style and also incorporates content from the popular Cape York Travel & Adventure Guide by Ron and Viv Moon as well. ...Show more
$34.95
AUD
Category: Atlas
The Western Australia Road & 4WD Track atlas is the ultimate adventurer's guide, featuring comprehensive Hema atlas mapping and the state's Top 50 4WD Trips and Top 25 National Parks. State-wide atlas mapping. Top 50 4WD Trips. Top 25 National Parks. Private camping areas and caravan parks. Deta iled mapping for Perth and surrounding areas. ...Show more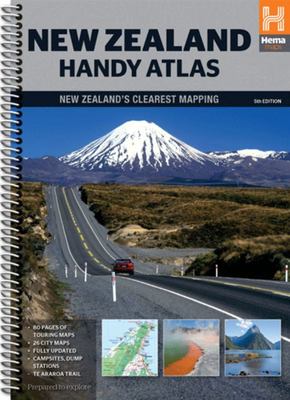 $19.99
AUD
Category: Atlas
80 pages of touring maps -- 26 city maps -- National Parks maps -- Backcountry hut locations -- Te Araroa Trail -- Mountain heights -- Over 1200 Motor camps, holiday parks and camping grounds -- Roadside rest areas -- Motorhome dump stations.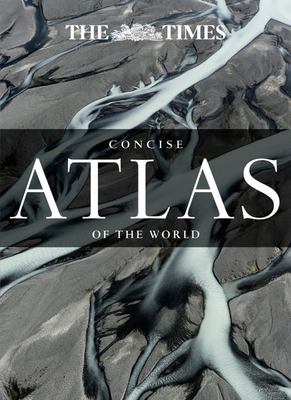 $179.99
AUD
Category: Atlas | Series: The\Times Atlases Ser.
A fully revised and updated thirteenth edition of this major world atlas in the authoritative and prestigious Times Atlas range. This beautifully designed atlas has all the information you need, whether planning a trip, keeping in touch with world news, solving quizzes and crosswords or just exploring t he world from your armchair. Comprehensive reference mapping with 155,000 place names providing an amazingly detailed view of the world, and the illustrated thematic content covers the most important geographical issues of the day, making this atlas a valuable addition to any reference collection. Updates include:* Over 3,500 name changes throughout the world* Addition of St Helena airport and connecting road* Country name change from Czech Republic to Czechia (Czech Republic)* New thematic topics spreads - Climate; Economy; and Power of Maps* New Arctic Ocean map spread* New 'Beneath the ice' Polar maps* New administrative regions in France* New administrative regions in Northern Ireland* Addition of Gaelic alternative names for counties in Ireland* New state of Telengana in India* Addition of Moroccan Berm (security wall) in Western Sahara Historical maps of the world show the political make-up of the world over the last 150 years and the atlas also includes plans of 41 of the world's major cities. A satellite imagery section contains an overview image of each continent, and is complemented with a detailed image. Produced in a quality finish the world atlas comes in a protective slipcase. ...Show more
$39.95
AUD
Category: Atlas
The Jacaranda Primary Atlas 4e has taken up the exciting opportunity to revise its contents to meet the requirements of the Australian Curriculum: Geography. Retaining its mapping excellence and graded skill development, the atlas presents a wealth of gazetteer and thematic maps, new case studies and fu lly updated statistics that address the curriculum content descriptions for Years 3-6. Features ? Includes important innovations such as satellite images, enhanced subcontinental maps, case studies and coverage of critical global themes and issues ? Map keys are clear and accessible for primary students and help develop map skills ? Cross-curriculum priorities are a focus in the case studies for Australia and the World sections ? Students are encouraged to be active and informed citizens through a Let?s help feature. Skills section ? Students are introduced to basic map interpretation and geospatial skills through stimulating resources and activities. ? Where relevant, statistics and other data have been updated ? Specific map reading skills are explained using real examples ? Skill development is reinforced with a range of activities. World section Satellite images of continents give students a bird?s-eye view of the world, while new case studies explore natural and human features, geographical and cultural diversity and issues relating to the ways humans interact with their environments. Additional thematic pages provide an engaging reference on topics such as climate, endangered species, culture and World Heritage. Australia section This section comprehensively informs students about their own country. Detailed maps of each state and territory are supported by Geofacts and case studies appropriate to primary school students and curriculum themes. Australia?s natural and human features, resources and their sustainable use, care for special places, Aboriginal and Torres Strait Islander cultures and our connections with other countries are featured throughout this section. Online QR codes feature throughout the Atlas so students and teachers can quickly access relevant online content and weblinks. Simply scan the QR code with an iPad or tablet to access the web material. (QR reader required. QR readers are available free on the App Store and Google Play.) ...Show more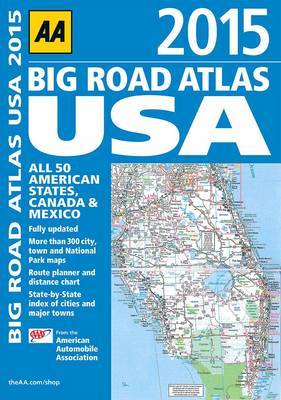 $39.95
AUD
Category: Atlas
Fully updated for 2015, this atlas is the essential reference for all motorists visiting the USA. Mapping has been produced by the American Automobile Association and covers 50 states, plus Canada and Mexico. There is a large format and clear page design throughout. Key features include a mileage chart and map showing area codes and time zones, and a United States Driving Chart showing the most direct routes to locations. Thousands of campsites are located on the mapping, with detailed tourist information throughout. Other features inlcude more than 300 city, town and National Park maps; state-by-state place name index, driving and distance chart and more than 58,000 towns and cities show in the index. ...Show more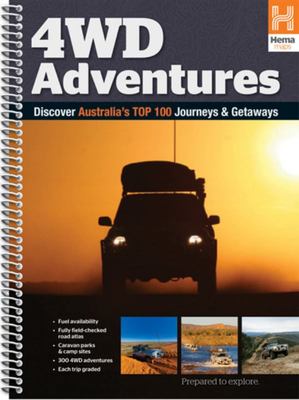 $59.95
AUD
Category: Atlas
Discover Australia¿s Top 100 journeys and getaways with 4WD Adventures, the ultimate guide for the greatest 4WD trips in Australia. The trips are each covered in extensive detail and colour-coded for easy reference, with detailed inset maps to display each route. The book is written by some of Australia ¿s top four-wheel driving enthusiasts and experienced travel writers, including Ian Glover, Chris Boden, Andrew Hemming, Owen Peake, Mike and Jane Pelusey, Allan Whiting and Vic Widman. The knowledge and experience that went into writing each trip description makes 4WD Adventures perfect for intending travellers to use when planning a trip and while actually touring, as well as being an inspiration to those dreaming about travelling. ...Show more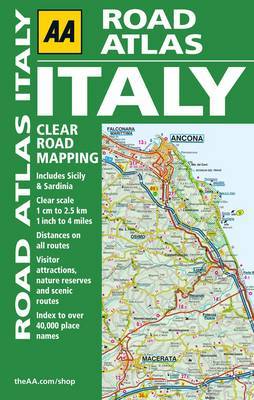 $32.95
AUD
Category: Atlas
Fully updated this atlas provides full coverage of Italy including Sicily and Sardinia. The essential companion for the motorist in Italy. The road atlas includes information on toll roads and barriers, tunnels and possible winter road closures. The mapping includes car ferries with crossing times. Ther e are distance markers on all roads and a distance chart between 100 cities and towns. ...Show more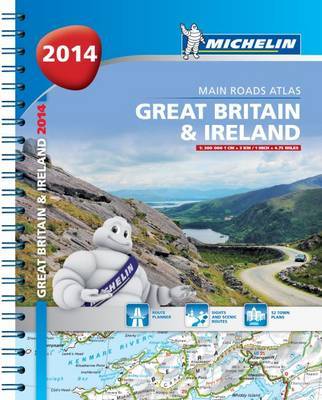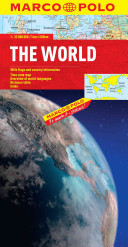 $19.95
AUD
Category: Atlas | Series: Marco Polo Maps
Marco Polo maps feature completely up-to-date, digitally generated mapping. Contains 7 self-adhesive Marco Polo mark-it stickers which can be used to pin-point a destination for future reference. Map Scale - 1: 32 000 000.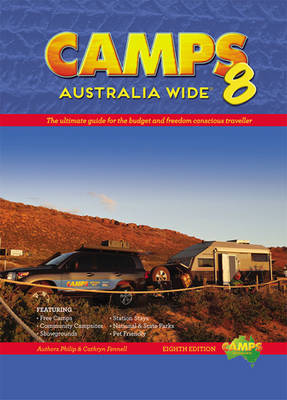 $54.95
AUD
Category: Atlas
Includes the complete HEMA Road Atlas, with the campsites positioned in their exact locations on the maps. The book is not just a guide to camping spots for certain areas, but encompasses the whole of Australia, showing rest areas, free camps, community camps, station stays, remote caravan parks, state forests, state parks and reserves. Facilities at each site are depicted by symbols, including not only the standard ones, but those applicable to motorhomes, such as big rigs, maximum stay allowed, dump points, pets allowed and fees applicable. Descriptive icons include: close to road, pleasant outlook or vista, mobile phone coverage, dry weather access and author recommended sites. There are now GPS co-ordinates for every site. ...Show more