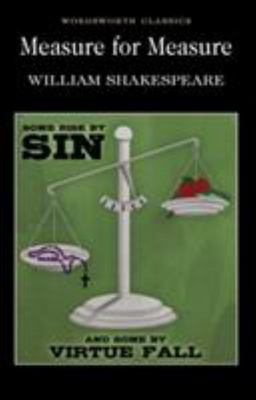 $7.99
AUD
Category: Classics | Series: Wordsworth Classics
In the hope of saving her brother's life, should a woman submit to rape? Should the law be respected when its administrator is corrupt? How powerful in the state should religion become? Although Measure for Measure ends like a comedy, with reconciliations, forgiveness and marriages, it has often been re garded as one of Shakespeare's problem plays. The drama shows the difficulty of effecting an appropriate balance between judicial severity and mercy, between sexual repression and decadence, and between political vigilance and social manipulation. These problems remain topical, and, in Measure for Measure, they are given immediacy by vivid character-conflicts and memorably intense poetry. This is one of Shakespeare's most probing and powerful works. ...Show more
$22.99
AUD
Category: Classics | Series: Penguin Pocket Hardbacks
Originally written only for his personal consumption, Marcus Aurelius' Meditations has become a key text in the understanding of Roman Stoic philosophy. This Penguin Classics edition is translated with notes by Martin Hammond and an introduction by Diskin Clay. Written in Greek by an intellectual Roman emperor without any intention of publication, the Meditations of Marcus Aurelius offer a wide range of fascinating spiritual reflections and exercises developed as the leader struggled to understand himself and make sense of the universe. Spanning from doubt and despair to conviction and exaltation, they cover such diverse topics as the question of virtue, human rationality, the nature of the gods and Aurelius' own emotions. But while the Meditations were composed to provide personal consolation, in developing his beliefs Marcus also created one of the greatest of all works of philosophy: a series of wise and practical aphorisms that have been consulted and admired by statesmen, thinkers and ordinary readers for almost two thousand years. Martin Hammond's new translation fully expresses the intimacy and eloquence of the original work, with detailed notes elucidating the text. This edition also includes an introduction by Diskin Clay, exploring the nature and development of the Meditations, a chronology, further reading and full indexes. Marcus Aelius Aurelius Antoninus (121-80) was adopted by the emperor Antoninus Pius and succeeded him in 161, (as joint emperor with adoptive brother Lucius Verus). He ruled alone from 169, and spent much of his reign in putting down various rebellions, and was a persecutor of Christians. His fame rest, above all, on his Meditations, a series of reflections, strongly influenced by Epictetus, which represent a Stoic outlook on life. He was succeeded by his natural son, thus ending the period of the adoptive emperors. If you enjoyed Meditations, you might like Seneca's Letters from a Stoic, also available in Penguin Classics. ...Show more
$15.95
AUD
Category: Classics | Series: Cambridge School Shakespeare
An improved, larger-format edition of the Cambridge School Shakespeare plays, extensively rewritten, expanded and produced in an attractive new design. An active approach to classroom Shakespeare enables students to inhabit Shakespeare's imaginative world in accessible and creative ways. Students are en couraged to share Shakespeare's love of language, interest in character and sense of theatre. Substantially revised and extended in full colour, classroom activities are thematically organised in distinctive 'Stagecraft', 'Write about it', 'Language in the play', 'Characters' and 'Themes' features. Extended glossaries are aligned with the play text for easy reference. Expanded endnotes include extensive essay-writing guidance for 'Hamlet' and Shakespeare. Includes rich, exciting colour photos of performances of 'Hamlet' from around the world. ...Show more
$26.99
AUD
Category: Classics
Hanta has been compacting trash for thirty-five years. Every evening he resues books from the jaws of his hydraulic press, carries them home, and fills his house with them. Hanta may be an idiot, as his boss calls him, but he is an idiot with a difference - the ability to quote the Talmud, Hegel, and La o-tzu. In this baroque and winsome tale, Hrabal, whom Milan Kundera has called "our very best writer today, " celebrates the power and the indestructibility of the written word. ...Show more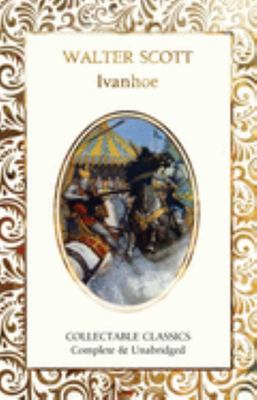 $22.99
AUD
Category: Classics | Series: Flame Tree Collectable Classics Ser.
Ivanhoe is a historical novel by Sir Walter Scott. At the time it was written it represented a shift by Scott away from fairly realistic novels set in Scotland in the comparatively recent past, to a somewhat fanciful depiction of mediaeval England. It has proved to be one of the best known and most infl uential of Scott's novels. Ivanhoe is set in 12th-century England, with colourful descriptions of a tournament, outlaws, a witch trial and divisions between Jews and Christians. It has been credited for increasing interest in romance and medievalism; John Henry Newman claimed Scott "had first turned men's minds in the direction of the Middle Ages", while Carlyle and Ruskin made similar assertions of Scott's overwhelming influence over the revival, based primarily on the publication of this novel. It has also had an important influence on popular perceptions of Robin Hood, Richard the Lionheart and King John. There have been several adaptations for stage, film and television. Ivanhoe is the story of one of the remaining Saxon noble families at a time when the nobility in England was overwhelmingly Norman. It follows the Saxon protagonist, Sir Wilfred of Ivanhoe, who is out of favour with his father for his allegiance to the Norman king Richard the Lionheart. The story is set in 1194, after the failure of the Third Crusade, when many of the Crusaders were still returning to their homes in Europe. King Richard, who had been captured by Leopold of Austria on his return journey to England, was believed to still be in captivity. The legendary Robin Hood, initially under the name of Locksley, is also a character in the story, as are his "merry men". The character that Scott gave to Robin Hood in Ivanhoe helped shape the modern notion of this figure as a cheery noble outlaw. Other major characters include Ivanhoe's intractable father, Cedric, one of the few remaining Saxon lords; various Knights Templar, most notable of whom is Brian de Bois-Guilbert, Ivanhoe's main rival; a number of clergymen; the loyal serfs: Gurth the swineherd and the jester Wamba, whose observations punctuate much of the action; and the Jewish moneylender, Isaac of York, who is equally passionate about his people and his beautiful daughter, Rebecca. The book was written and published during a period of increasing struggle for the emancipation of the Jews in England, and there are frequent references to injustices against them. ...Show more
$7.99
AUD
Category: Classics | Series: Wordsworth Classics
Introduction and Notes by R.T. Jones, Honorary Fellow of the University of York. This novel, based on George Eliot's own experiences of provincial life, is a masterpiece of ambiguity in which moral choice is subjected to the hypocrisy of the Victorian age. As the headstrong Maggie Tulliver grows into womanhood, the deep love which she has for her brother Tom turns into conflict, because she cannot reconcile his bourgeois standards with her own lively intelligence. Maggie is unable to adapt to her community or break free from it, and the result, on more than one level, is tragedy. ...Show more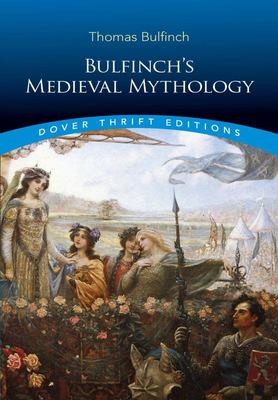 $13.99
AUD
Category: Classics | Series: Dover Thrift Editions Ser.
Here, in a dazzling panoply, are the legendary figures from the age of chivalry: King Arthur and the Knights of the Round Table, Robin Hood, Richard the Lionhearted and his crusaders, and a host of other famous and lesser-known characters. This collection includes tales from Camelot, dramatic narratives from The Mabinogion, and stories of the noble warriors of English history. Bulfinch's skillful storytelling not only relates these ancient myths and legends but also discusses their roles in literature and art, with numerous allusions to poetry and paintings. Generations of children and adults have thrilled to these timeless tales, and young readers can find no better introduction to the enchantment of medieval myths and legends. ...Show more
King Lear
by William Shakespeare
$7.99
AUD
Category: Classics | Series: Wordsworth Classics
Edited, introduced and annotated by Cedric Watts, Research Professor of English, University of Sussex. The Wordsworth Classics' Shakespeare Series presents a newly-edited sequence of William Shakespeare's works. The textual editing takes account of recent scholarship while giving the material a careful reappraisal. King Lear has been widely acclaimed as Shakespeare's most powerful tragedy. Elemental and passionate, it encompasses the horrific and the heart-rending. Love and hate, loyalty and treachery, cruelty and self-sacrifice: all these contend in a tempestuous drama which has become an enduring classic of the world's literature. In the theatre and on screen King Lear continues to challenge and enthral. This Wordsworth edition of King Lear provides a comprehensive, integrated text of the play. ...Show more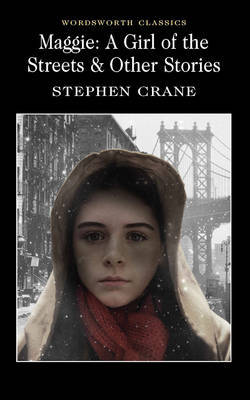 $6.95
AUD
Category: Classics | Series: Wordsworth Classics
During his tragically short life, Stephen Crane gained fame as a vividly distinctive writer. His stories of evolving American society are unflinchingly realistic and shrewdly ironic. 'Maggie: A Girl of the Streets' tells of Maggie's seduction and downfall into prostitution amid the harsh world of the Br onx, where life is a battlefield. The other tales offer a diversity of insights into social hypocrisy, child psychology, and the wild violence of the frontiersmen. Such violence is ruthlessly depicted in 'The Blue Hotel'. This collection of stories is replete with lively dialogue, ominous atmospheres, dry humour and graphic incidents. Praised by Joseph Conrad and Ernest Hemingway, Stephen Crane's memorable tales have become enduringly influential. ...Show more
$6.99
AUD
Category: Classics | Series: Wordsworth Classics
'As a man loved a woman, that was how I loved…It was good, good, good…' Stephen is an ideal child of aristocratic parents – a fencer, a horse rider and a keen scholar. Stephen grows to be a war hero, a bestselling writer and a loyal, protective lover. But Stephen is a woman, and her lovers are women. A s her ambitions drive her, and society confines her, Stephen is forced into desperate actions. The Well of Lonelinesswas banned for obscenity when published in 1928. It became an international bestseller, and for decades was the single most famous lesbian novel. It has influenced how love between women is understood, for the twentieth century and beyond. ...Show more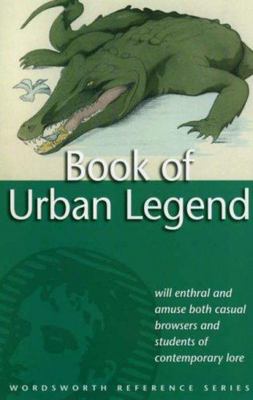 $16.95
AUD
Category: Classics | Series: Wordsworth Reference
The Wordsworth Dictionary of Synonyms & Antonyms will enable readers to find the most appropriate word to use on a wide range of occasions. It is designed in particular for students, those writing reports, letters and speeches, and crossword solvers, but everyone who enjoys the richness and diversit y of the English language will find a great deal to reward them within its covers. The dictionary contains approximately: .. 7,0000 main entry words ..60,000 alternative words ..6,000 antonyms (words opposite in meaning) which are clearly highlighted. Special features include: ..Convenient alphabetical A-Z listing ..Numbered senses for words with more than one meaning ..British and American spelling variants ..Specially marked colloquial uses ...Show more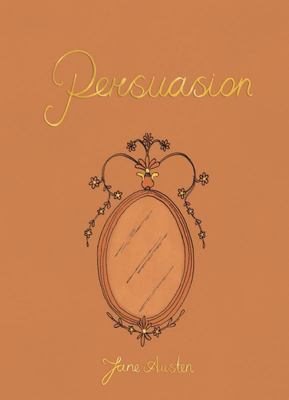 $22.99
AUD
Category: Classics
What does persuasion mean - a firm belief, or the action of persuading someone to think something else? Anne Elliot is one of Austen's quietest heroines, but also one of the strongest and the most open to change. She lives at the time of the Napoleonic wars, a time of accident, adventure, the making of new fortunes and alliances.   ...Show more