$27.99
AUD
Category: Classics
Rebecca Solnit retells 'Cinderella'. A Fairy Tale Revolution is here to remix and revive our favourite stories. 'She looked like a girl who was evening, and an evening that had become a girl...' In the kitchen, in her rags, Cinderella, longs to go to the ball. After all, there is nothing worse than not being invited to the party. Enter her fairy godmother... But that is where the familiar story ends. Cinderella's transformation turns out to be much less about ballgowns, glass slippers and carriages, and much more about finding her truest self. Finally free from the kitchen cinders, who will she turn out to be? ...Show more
$64.99
AUD
Category: Classics | Series: The Chronicles of Narnia
All seven tales in The Chronicles of Narnia are bound together, with full-colour illustrations, in one magnificent hardcover volume with a personal introduction by Douglas Gresham, stepson of C. S. Lewis. Talking beasts, heroic deeds and epic battles between good and evil await you in C. S. Lewis's cla ssic fantasy series, which has been enchanting readers for over sixty years. This edition presents the seven books-The Magician's Nephew, The Lion, the Witch and the Wardrobe, The Horse and His Boy, Prince Caspian, The Voyage of the Dawn Treader, The Silver Chair, and The Last Battle-unabridged and arranged in C.S. Lewis's preferred order, featuring full-colour artwork by the original illustrator, Pauline Baynes. ...Show more
$39.99
AUD
Category: Classics
First published over 100 years ago in 1918, these delightful tales of iconic Australian folklore have never been out of print. Combined together in one hardback bind-up for the first time, this edition includes The Complete Adventures of Snugglepot & Cuddlepie, Little Ragged Blossom, Little Obelia, Nuttybub & Nittersing and Chucklebud & Wunkydoo. Featuring May Gibbs' original stories and hand-drawn illustrations, this edition brings to life the enchanting world of the gumnut babies and other bush characters for today's generation. Snugglepot and Cuddlepie set off looking to see a Human for the first time. Their adventures take them all across the bush introducing us to beloved characters and native bush creatures along the way. This hardback is the ultimate addition to any fan's collection. ...Show more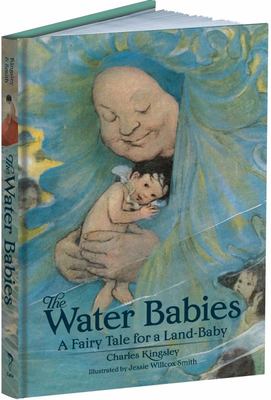 $80.00
AUD
Category: Classics | Series: Calla Editions Ser.
Shamed by his grimy appearance in the presence of an immaculate little girl, ten-year-old Tom -- an ill-treated London chimney-sweep -- promptly runs away. Diving into a river, he enters a magical underwater world of fairies and other whimsical creatures who teach him about truth, mercy, justice, courag e, and other virtues. Although Charles Kingsley's fable can be read as simply a charming morality tale, it also blends elements of a scientific satire and a political tract. Kingsley not only parodied the controversy surrounding the then-new concept of natural selection but also helped foster legislation protecting abused children like his young hero.This wondrous hardcover collectible includes a dozen full-page color plates plus numerous line drawings by Jessie Willcox Smith, one of the most prominent women artists of the Golden Age of Illustration. Immensely popular upon its 1863 publication, this beloved classic continues to captivate modern readers just as it stirred imaginations over a century ago. ...Show more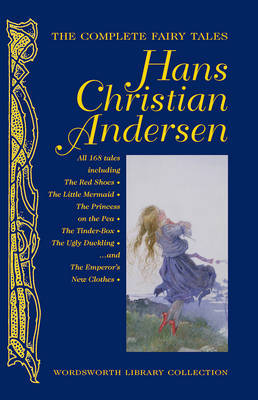 $39.99
AUD
Category: Classics | Series: Wordsworth Library Collection
Hans Christian Andersen (1805-1875) was born in Odense, the son of a shoemaker. His early life was wretched, but he was adopted by a patron and became a short-story writer, novelist and playwright, though he remains best-known for his magical fairy tales which were published between 1835 and 1872. For 150 years his stories have been delighting both adults and children. Packed with a light-hearted whimsy combined with a mature wisdom they are as entrancing as ever. Here are all of Andersen's 154 tales, and among the favourites are The Red Shoes, The Mermaid, The Real Princess, The Emperor's New Clothes, The Tinder Box and of course The Ugly Duckling. ...Show more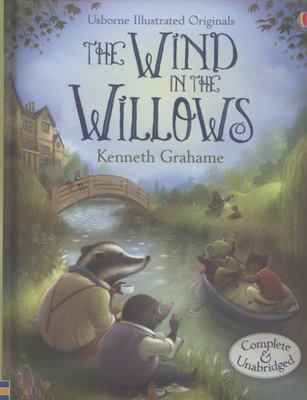 $7.99
AUD
Category: Classics | Series: Wordsworth Children's Classics
This endearing edition proudly includes the original telling of the beloved tale, The Velveteen Rabbit by Margery Williams. Together, we travel alongside the Velveteen Rabbit on his magical journey towards becoming real and discover how he and other toys are brought to life once they are truly loved by their little owners. Also in this edition are modern, infant-friendly retellings of: The Three Billy Goats Gruff, The Three Little Pigs, The Frog Prince and The Tale of the City Mouse and the Country Mouse. All stories are beautifully illustrated with exclusive line drawings which truly bring these charming tales to life...just like your favourite toys. ...Show more
$95.00
AUD
Category: Classics
This sumptuous gift set includes a replica of the very rare first edition of The Hobbit, the only edition where one can now read the original version of the story before Tolkien re-edited it to become the one enjoyed by readers since 1951. The Hobbit was published on 21 September 1937, with a print run of 1,500 copies. With a beautiful cover design, nearly a dozen black & white illustrations and two black & red maps by the author himself, the book proved to be popular and was reprinted shortly afterwards. History was already being made. The scarcity of the first edition has resulted in copies commanding huge prices, way beyond the reach of most Tolkien fans. In addition, subsequent changes to the text - particularly those to chapter 5, when Tolkien decided in 1947 to revise the text to bring it better into accord with events as they were developing in its 'sequel', The Lord of the Rings - mean that the opportunity to read the book in its original form and format has become quite difficult. This special commemorative gift set includes the first edition, so that readers of all ages - not just 'children between the ages of 5 and 9', as Rayner Unwin famously declared in his report on the original submission - can finally enjoy Tolkien's story as it originally appeared. It also includes an exclusive CD of archive recordings that capture Tolkien reading from The Hobbit, a special copy of Thror's map which reveals the secret moon-runes when held to the light, and an accompanying booklet that relates the history of The Hobbit, and includes connected writings by JRR Tolkien. ...Show more
$70.99
AUD
Category: Classics | Series: Winnie-The-Pooh Ser.
This exquisite, deluxe edition contains the complete illustrated texts of both Winnie-the-Pooh and The House at Pooh Corner. In full-color and featuring a satin ribbon marker, it is the perfect gift and a cornerstone of every family's bookshelf.   Happy 90th birthday, to one of the world's most belove d icons of children's literature, Winnie-the-Pooh Since 1926, Winnie-the-Pooh and his friends--Piglet, Owl, Tigger, Kanga, Roo, and the ever doleful Eeyore--have endured as the unforgettable creations of A. A. Milne, who wrote two books of Pooh's adventures for his son, Christopher Robin, and Ernest H. Shepard, who lovingly gave them shape through his iconic and beautiful illustrations.   These characters and their stories are timeless treasures of childhood that continue to speak to all of us with the kind of freshness and heart that distinguishes true storytelling.   This deluxe volume brings both Pooh stories--Winnie-the-Pooh and The House at Pooh Corner--together in one beautiful, full-color edition. The texts are complete and unabridged, and all of the illustrations, each gloriously recolored, are included. Elegant yet simple, whimsical yet wise, this classic edition is a book to savor and treasure.   The perfect gift for holiday, to welcome a new baby, or for your favorite collector and book lover. ...Show more
$49.99
AUD
Category: Classics | Reading Level: 10-12
Wombat and his inseparable friends - the motherly and practical Mouse, and Tabby Cat whose pride, along with his tabby coat, is always being ruffled - were first introduced to children on ABC Radio in the 1950s and became instantly popular. When illustrator Noela Young brought the characters to life on paper, the books were born and many of today's parents will have fond memories of these irresistible characters. Perfect for a new generation to discover, this audiobook will become a treasured possession in every child's library.Stories include:Introducing Wombat, Tabby and Mouse; A Fishy Tale; Wombat and the Brumberella; The Famous Wombat Pudding; Of Bicycles and Toffee; The Chocolate Cake; Mouse's Easter Bonnet; Buried Treasure; and Tabby wins a Prize. ...Show more
$22.99
AUD
Category: Classics | Series: Flame Tree Collectable Classics Ser.
Comprised of over 300 classic animal tales, this edition of Aesop's Fables will capture any young reader's imagination. Aesop's Fables have long been remembered as farcical, but resonant tales, capturing the imaginations of adults and children alike. Aesop's Fables have been a cornerstone in narrating t o children the differences between right and wrong. Including such revered tales as the Tortoise and the Hare, to lesser known but equally as insightful stories such as the Mountain and the Mouse, Aesop's Fables have provided timeless guidance to young children through the guise of anthropomorphized animals. Using common animals in this manner has been a treasured vehicle for young readers to better understand and relate to the world around them. Aesop's oral stories had been passed down through generations to celebrate the morality of life before being captured on the page. Other well-known fables in this collection include; The Goose Who Laid the Golden Eggs, The City Mouse, and The Kid and the Wolf. This translation was compiled by George Fyler Townsend. With eye-catching new covers and a new note about the author, this edition of Aesop's Fables is both modern and readable. ...Show more
$29.99
AUD
Category: Classics | Series: Harry Potter Illustrated Editions
Jim Kay's dazzling depiction of J.K. Rowling's wizarding world has won legions of fans since the Illustrated Edition of Harry Potter and the Philosopher's Stone was published in hardback in 2015, becoming a bestseller around the world. This irresistible smaller-format paperback edition of J.K. Rowling's novel brings the magic of Jim Kay's illustration to new readers, with full-colour pictures, French flaps and a handsome poster pull-out at the back of the book. This edition has been beautifully redesigned with selected illustration highlights - the fully illustrated edition is still available in hardback. When a letter arrives for Harry Potter on his eleventh birthday, a decade-old secret is revealed to him that apparently he's the last to know. An incredible adventure is about to begin! ...Show more