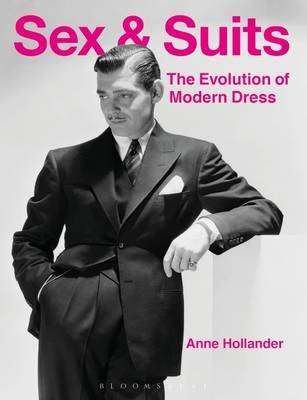 $39.99
AUD
Category: Fashion
Since the dawn of western fashion in the Middle Ages, women's dress has never stopped evolving, yet menswear has seen far fewer style revolutions. At the centre of the male wardrobe is the suit: relatively unchanged since the 17th century, its cut and cloth suggest athleticism, seriousness, sexuality an d strength - qualities which contrasted with the perceived superficiality and frivolity of female dress, and eventually led to the adoption of the suit into the female wardrobe where it remains to this day. In Sex and Suits brilliant essayist and art critic Anne Hollander charts the development of men's and women's fashion from their divergence in the medieval period to their convergence through to the late 20th century. Challenging the idea that the suit's success is merely down to its practicality, this trailblazing book argues that men have been fashion's true style-setters and that as women's fashion has taken on elements of men's style through tailoring, so men have reclaimed the embellishment and colour of past eras. First published in 1994 to great acclaim, this classic text is as fresh and provocative as ever and remains a must-read for students, scholars and anyone fascinated by the history of fashion and gender. ...Show more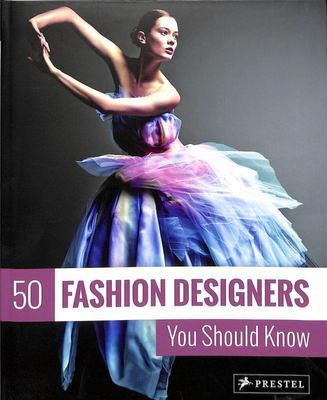 $34.99
AUD
Category: Fashion | Series: 50 You Should Know Ser.
An accessible introduction to the 50 most important designers who have moved fashion forward over the past century.   Fifty major fashion designers are profiled in this book with fullcolor spreads that showcase their most memorable creations. Red carpet regulars such as Armani, Prada, Calvin Klein, an d Dolce & Gabbana are included, as well as the classic clothiers Christian Dior, Karl Lagerfield, and Oscar de la Renta. While some of these designers have designed for the masses--Ralph Lauren and Diane von Furstenberg--others prefer the avant-garde over function; Vivienne Westwood, for instance. Readers will learn how the early 20th-century designers such as Coco Chanel and Andr Courr ges made fashion history, and discover who's making it now: Stella McCartney, Marc Jacobs, and Tom Ford, to name a few. A celebration of diversity and innovation and an essential handbook to a century of fashion, this exciting and informative look into the world of style will delight readers of every taste and age. ...Show more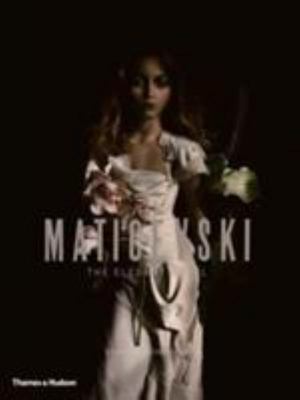 Maticevski
by Mitchell Oakley Smith
$80.00
AUD
Category: Fashion
Toni Maticevski is one of Australia's leading fashion designers. Over the past twenty years, he has built a reputation for a unique blend of haute couture craftsmanship and creative innovation. Tracing the concepts that inform and inspire his work, and techniques and processes that underpin them, MATICE VSKI: THE ELEGANT REBEL showcases his collections and projects. Featuring more than 200 images and illustrations, as well as contributions from respected editors, actresses and models. This is the first and only book on Maticevski work. ... ...Show more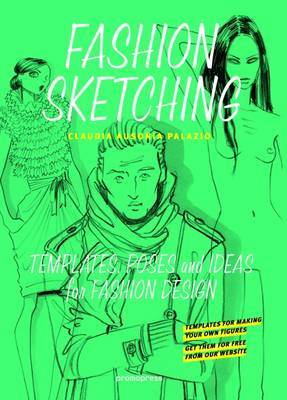 $49.99
AUD
Category: Fashion
"Fashion Sketching" aims to help emerging designers and fashion professionals cut down the time required to produce a collection. It offers every type of silhouette and pose for women, men, and children, so that designers are able to produce sketches that are faithful to the human figure, even if styliz ed. ...Show more
$35.99
AUD
Category: Fashion
Our desires for fashion, our addiction to cheap clothes, our fixation on surface looks . . . can we find ways to make what we wear more positive? Here's a quirky, irreverent way to consider what's a more sustainable way to be with--and still enjoy--fashion. This little book shows that fashion isn't shal low but connects us to the depths of existence. Especially today, fashion can tell us something about life, and this series of meditations and conversations between fashion "hacktivist" von Busch and Buddhist teacher Josh Korda shows how a Buddhist perspective on fashion can help us engage with clothes in wiser ways. It may seem a Buddhist approach to fashion would be about denying fashion and living an ascetic life in dull robes. However, Buddhism can teach us to be more present and take more pleasure in fashion. With practice and reflection, we can live a wiser life with the consumption of clothes. Includes "action exercises" to help put ideas into practice in your life and closet. ...Show more
$95.00
AUD
Category: Fashion
Robert Fairer – US Vogue's exclusive backstage photographer for over a decade – opens up his archive for the first time, revealing stunning photographs that were, until now, one of fashion's best-kept secrets Tracing McQueen's entire career from the 1990s to his final collection, 'Plato's Atlantis', Ale xander McQueen: Unseen celebrates the singular beauty of the designer's creations and the intense behind-the-scenes work of McQueen's trusted collaborators. Fairer's high-energy photographs capture the glamour, grit and spirit that made McQueen's flamboyant shows so special, and offer a unique insight into the work of one of the world's most captivating fashion designers. ...Show more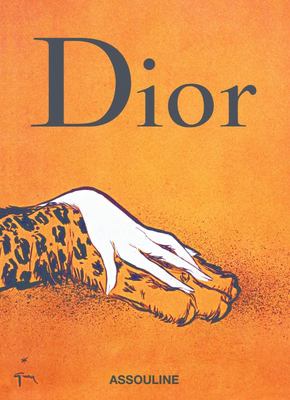 Dior
by Caroline Bongrand
$140.00
AUD
Category: Fashion | Series: Memoire Ser.
The pinnacle of French haute couture and savoir faire, the house of Dior is one of the world's most celebrated luxury brands. Christian Dior envisioned a world of sophistication and elegance, a complete expression of the French tradition of high culture, artistry, and meticulous workmanship. With his fa shions, Dior created idealized feminine shapes, seeking harmony and coherence in the lines of his designs. As a young man, Christian Dior had hoped to become an architect; his mother wanted him to be a diplomat: He was all that and more.In three retrospective volumes presented in a collectible slipcase, Dior captures the most enduring images from each decade of the brand's rich history. Immortalizing Dior's fashion, jewelry, and fragrance collections, this addition to Assouline's Mémoire series presents an objet as chic as its subject. ...Show more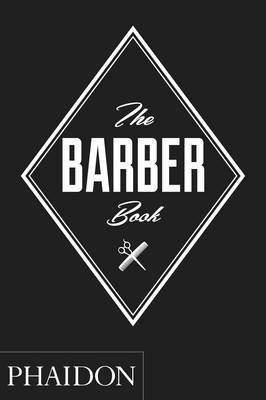 $29.95
AUD
Category: Fashion
A fun and instructive guide to the most popular men's hairstyles of the 20th century The Barber Book is a fun guide to the most popular men's hairstyles of the 20th century, including quirky line drawings to achieve the 'total look' and instructions on how to cut each style. Packed with information th is smart handbook uses quirky illustrations and vintage photographs to explore the most popular hairstyles of the 20th century from the undercut and the afro to the classic Madison Avenue look. With a focus on personalities, culture and fashions and cultural events that inspired each look, the book opens with an illustrated introduction exploring the most popular styles of the 1940s, 50s and 60s through archival photography. The book includes a brand new directory of the world's finest barber shops. ...Show more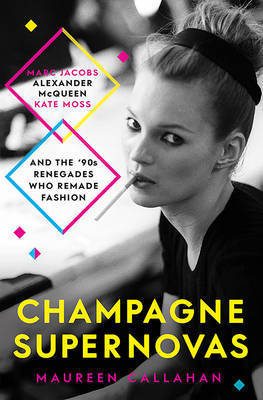 $19.99
AUD
Category: Fashion
A glittering history of fashion in the 1990s, told through the lives of Kate Moss, Marc Jacobs, and Alexander McQueen--the three iconic personalities who defined the time. The 1950s had rock 'n' roll and the 60s had the Beats. In the 70s and 80s, it was punk rock and modern art. But for the 1990s, it w as all about the fashion--and Kate Moss, Marc Jacobs, and Alexander McQueen were the trio of rebel geniuses who made it great. Veteran style and pop culture journalist Maureen Callahan takes you back to the 90s, to the moment when supermodel glamazons gave way to heroin chic, the alternative became the mainstream, and fashion became the cradle for the most exciting artistic and cultural innovations of the age. Packed with dishy stories of some of the most celebrated personalities of the day, Champagne Supernovas gives you the inside scoop from designers like Anna Sui and Isaac Mizrahi; scenesters like Kim Gordon of Sonic Youth and Sassy magazine's Jane Pratt; plus a bevy of supermodels, stylists, editors, photographers, confidantes, club kids, and scenesters. They'll discuss why Kate Moss and Johnny Depp broke up, how Marc Jacobs came through the crucible of the AIDS crisis, and what really drove Alexander McQueen to suicide. Steeped in the creative brew of art, decadence, and genius that defined the era, Champagne Supernovas gives you front-row tickets to a gloriously debauched soap opera about the losers and freaks who became It Girls and Boys, and changed the world in spite of themselves. ...Show more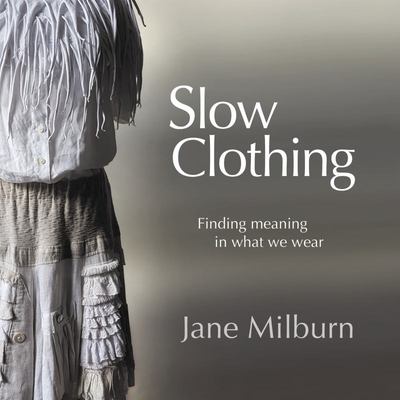 $56.99
AUD
Category: Fashion
Slow Clothing presents a compelling case for why we need to change the way we dress, - to live lightly on Earth through the everyday practice of how we wear and care for our clothes.In an era dominated by passive consumption of cheap and synthetic fashion, Jane Milburn arrived at the Slow Clothing philo sophy by refashioning garments in her wardrobe to provide meaning and story.Jane tells her journey to Slow Clothing and provides ideas for you to easily implement.Slow Clothing reflects our own style and spirit, independent of fashion cycles. We buy thoughtfully, gain skills, and care for what we wear as an embodiment of ourselves. We - the wearers - become original, authentic and resourceful. We believe secondhand is the new organic and mending is good for the soul. In return, we are liberated and satisfied.Slow Clothing brings wholeness through living simply, creatively and fairly. ...Show more
$24.99
AUD
Category: Fashion
The author of the bestselling Audrey Style and Jackie Style offers a charming guide to modern living inspired by the impeccable example set by Audrey Hepburn. Audrey Hepburn epitomised grace and style, not only in her appearance but in her very essence. Whether in fashion, relationships, home life, or h er work - both on screen and for UNICEF - no role model is more worthy of imitation. So, who better to turn to when pondering the right thing to do in our complex, modern world? In an era fraught with self-interest, artifice and vulgarity, Audrey can teach us how to remain demure, sophisticated, loving and gorgeous, everyday. Drawing on examples from the actress's extraordinary life, this hugely enjoyable, beautifully-designed book offers advice on dating, seduction techniques and marriage from the woman who enjoyed romances with John F. Kennedy, William Holden and Albert Finney; tips on how to apply Audrey's style to twenty-first-century clothes, make-up and accessories; insights into raising children, taming husbands and achieving a work-life balance and lessons in philanthropy from the star who used her fame to help others long before Bono or Angelina. Indeed, everything one might need to survive in the modern world. So, in place of strife, just ask yourself: What would Audrey do? ...Show more
$49.99
AUD
Category: Fashion
Fabrics are the base for the world of fashion: they determine the way designers conceive their pieces and their creativity. This book is a bridge uniting materials and their creators by visually showing the profound relationship between fabrics and fashion with a wide range of patterns, their history an d terminology as well. ...Show more