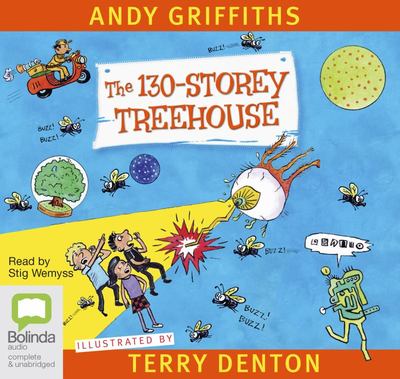 $24.95
AUD
Category: Junior CD | Series: Treehouse Ser.
There are lots of laughs at every level in The 130-Storey Treehouse, the tenth book in the number one bestselling Treehouse series from Andy Griffiths and Terry Denton, out in hardback. This is our Treehouse, come on up! We've added 13 news levels to our Treehouse, including a soap bubble blaster, a G RABINATOR (it can grab anything from anywhere at any time), a time-wasting level, a toilet paper factory (because you can never have too much toilet paper) and an extraterrestrial observation centre . . . Which will come in handy when giant flying eyeballs from outer space come to grabinate US! ...Show more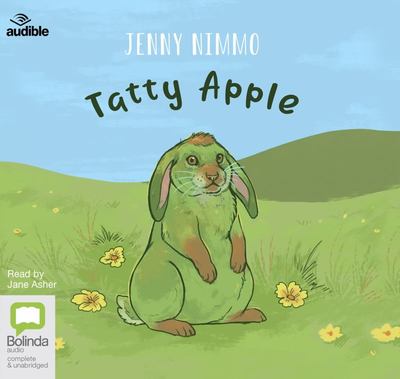 Tatty Apple
by Jenny Nimmo; Jane Asher (Read by)
$19.95
AUD
Category: Junior CD
Tatty Apple enters Owen-Owen's life all of a sudden, one cold spring day when the wind is high on the wild mountainside. Owen has never seen such an extraordinary rabbit before - green and brown, like an apple that's waited too long.'A mischief maker!' says Mrs Owen, when she finds the family sitting ro om turned upside down. 'Stop thief!' cries Mrs Price as the shiny box of chocolates vanishes from her shop.Only Owen-Owen knows the secret of the green rabbit's extraordinary powers - and when his family and neighbours are in grave danger, he helps Tatty Apple to make the most wonderful magic of all. ...Show more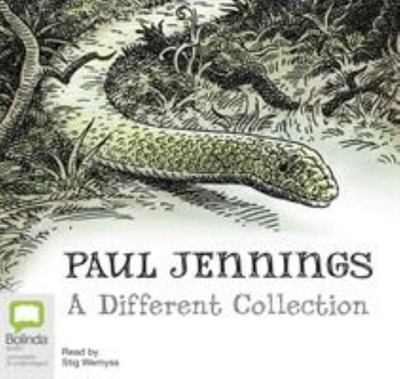 $29.95
AUD
Category: Junior CD
A Different DogThe forest is dense and dark. And the trail full of unexpected perils. The dog can't move. The boy can't talk. And you won't know why. Or where you are going. You will put this story down not wanting the journey to end. A Different BoyIf you've got a bad deal,' his father used to say, 'ge t out of it and move on.'When he finds himself in a cruel orphanage Anton does just that, and hides on an ocean liner. Fear and desperation are his only companions. And this time there is no escape. Or is there? Two other passengers have secrets of their own. When nothing is what it seems, can they help each other? Or will they sink into a sea of troubles?A Different LandA tiny pub with a dirt floor and corrugated iron walls. A caravan containing the remnants of a dead pig. Snakes, bugs and torrential rain. Not what Christopher's family expected when they crossed the sea to find a new life. Add a landlord who's not what he seems, and Christopher finds himself facing challenges he could never have imagined. Will he ever be able to make a home for himself in this strange and different land? ...Show more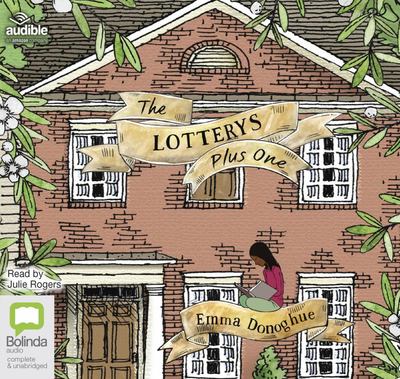 $24.95
AUD
Category: Junior CD
Meet the Lotterys: a unique and diverse family featuring four parents, seven kids and five pets - all living happily together in their big old house, Camelottery. Nine-year-old Sumac is the organiser of the family and is looking forward to a long summer of fun.But when their grumpy and intolerant granda d comes to stay, everything is turned upside down. How will Sumac and her family manage with another person to add to their hectic lives?The Lotterys Plus One, internationally bestselling author Emma Donoghue's first novel for children, is funny, charming and full of heart. ...Show more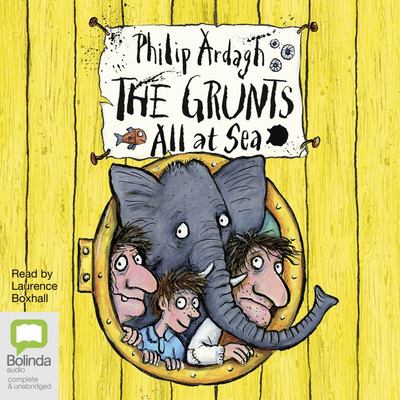 The Grunts All at Sea
by Philip Ardagh; Laurence Boxhall (Read by)
$29.95
AUD
Category: Junior CD | Series: The\Grunts Ser.
Oh dear. The Grunts are back.Mr Grunt has to get a POGI (that's a Person of Great Importance, apparently) to a certain person ata certain time. On an island. And there are others out there who want the POGI for themselves.Add to this the wheelchair-whizzing Speedy McGinty, the mysterious Max and Martha (sharing a single moustache between them) and Rodders Lasenby who's turned rudeness into a fine art, and you'll see why the Grunts' stolen son Sunny doesn't know who to trust ... or whether Fingers the elephant will sink the boat and leave them all at sea. ...Show more
$24.95
AUD
Category: Junior CD | Series: WeirDo Ser.
My mum named me Weir. My last name's Do (rhymes with go). Put that together ... you get WEIRDO! Lucky me ...Weir Do's the new kid in school. With an unforgettable name, a crazy family and some seriously weird habits, fitting in won't be easy ... but it will be FUNNY!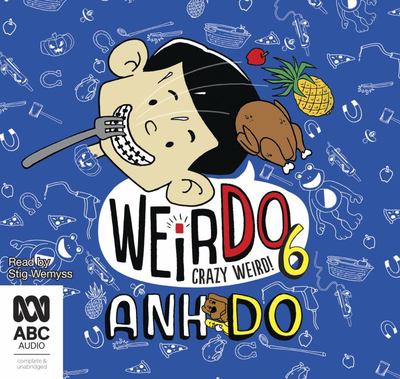 Crazy Weird!
by Anh Do; Stig Wemyss (Read by)
$19.95
AUD
Category: Junior CD | Series: WeirDo Ser.
Things are getting weirdly crazy and crazy funny!Just when you thought things couldn't get any weirder, WeirDo's been to the dentist and has come back with braces! How will he hide them from everyone, especially with a big trip to the Fun Fair coming up? It won't be easy ... but it will be funny!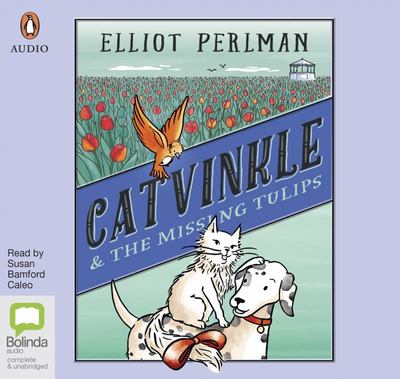 $24.95
AUD
Category: Junior CD | Series: Catvinkle Ser.
When best friends Catvinkle and Ula are asked to defend two sheep accused of eating Amsterdam's tulips, they're not sure what to believe. The sheep say they're innocent, but they do look very sheepish.To win this case, Catvinkle will need the help of a wolfhound, a llama, two travelling koalas, a pair o f Russian bears ... and a very special bird. ...Show more
$19.95
AUD
Category: Junior CD
Old Mother Goose may know all the nursery rhymes, but it's Daddy Goose who knows the stories! Welcome to the Daddy Goose collection of five-minute stories, made from everyone's favourite nursery rhymes. Now children everywhere can find out who put Humpty together again, why the cow jumped over the moon and more! ...Show more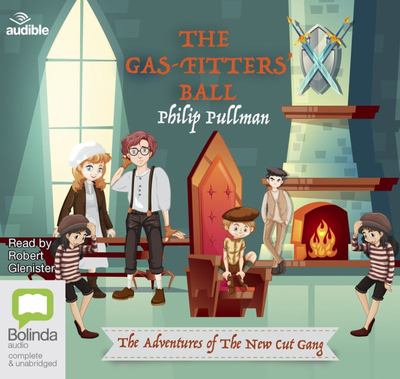 Gas-Fitters' Ball, The
by Philip Pullman; Robert Glenister (Read by)
$24.95
AUD
Category: Junior CD | Series: The\New Cut Gang Ser.
Lambeth, South London, 1894. Meet the New Cut Gang – Benny, Thunderbolt, Bridie and the Peretti twins – the greatest detectives since Sexton Blake. Who's stolen the Worshipful Company of Gas-Fitters' silver? With a little help from some colourful (and not always willing) accomplices, our heroes are so on blazing hot on the criminals' trail. ...Show more