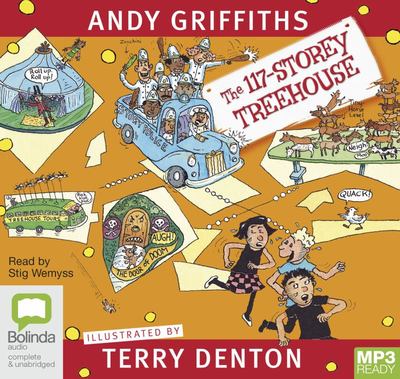 $24.95
AUD
Category: Junior MP3 | Series: Treehouse Ser.
Andy and Terry's tree house now has 13 new storeys, including a tiny-horse level, a pyjama-party room, an Underpants Museum, a photobombing booth, a waiting room, a Door of Doom, a circus, a giant-robot-fighting arena, a traffic school, a water-ski park filled with flesh-eating piranhas and a tree house visitor centre with a 24-hour information desk, a penguin-powered flying tree house tour bus and a gift shop.Well, what are you waiting for? Come on up! ...Show more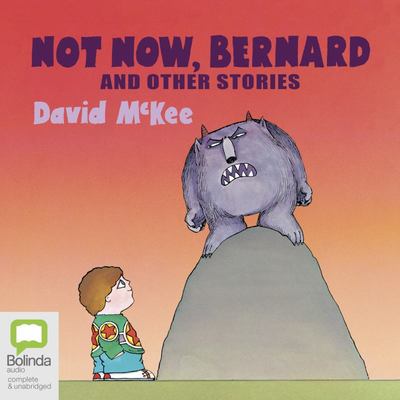 $24.95
AUD
Category: Junior MP3
This wonderful collection features 26 of David Mckee's most popular titles including:1. Not Now, Bernard2. Three Monsters3. The Monster and the Teddy Bear4. Two Monsters5. Two Can Toucan6. Zebra Hiccups7. Charlottes Piggy Bank8. Four Red Apples9. I Hate My Teddy Bear10. Prince Peter and the Teddy Bear11 . Belinda Brown12. Conquerors13. Denver14. George's Invisible Watch15. The Hill and the Rock16. Isabel's Noisy Tummy17. Mary's Secret18. Sad Story of Veronica19. The Schoolbus Comes at Eight O'Clock20. Sir Ned and the Nasties21. Snow Woman22. The Tickle Ghost23. Tusk Tusk24. Two Admirals25. Who's a Clever Baby Then?26. Who is Mrs Green? ...Show more
Play School Story Time Volumes 3 And 4
by Various Authors; Benita Collings (Read by); Various Narrators (Read by); Pia Miranda (Read by); Yael Stone (Read by); Myf Warhurst (Read by); Kate Ritchie (Read by)
$19.95
AUD
Category: Junior MP3
Join an amazing host of celebrities as they snuggle up on the Story Time couch to narrate a beautiful selection of stories for young children.Play School Story Time Volume ThreeABC Journalist and Presenter, Emma Alberici, Children's Entertainers, Jimmy Giggle and his best friend Hoot, ABC Broadcaster an d Presenter, Kumi Taguchi, Lawyer, Chef and Radio and Television personality, Adam Liaw, Actor, Author and Comedian, Osamah Sami and TV Presenter and Producer, Faustina Agolley all take to the Story Time couch to read this entertaining collection.1. Guess How Much I Love You by Sam McBratney. Original text © 1994 Sam McBratney. Illustrations © 1994 Anita Jeram. By permission of Walker Books Australia.2. Owl Babies by Martin Waddell, illustrated by Patrick Benson. Published by Walker Books © 1992.3. Too Many Pears! by Jackie French, illustrated by Bruce Whatley. Published by Koala Books © 2003. 4. The Little Red Hen and the Grains of Wheat by Henriette Barkow and illustrated by Jago. Dual language edition published by Mantra Lingua © 2005.5. We're Going On a Bear Hunt by Michael Rosen, illustrated by Helen Oxenbury © 2000. Courtesy of Walker Books Australia. Dual language translation courtesy of Mantra Lingua UK Ltd.6. Why Can't I Be a Dinosaur? by Kylie Westaway, illustrated by Tom Jellett. Published by Allen & Unwin © 2017.Play School Story Time Volume FourJoin acclaimed actress Yael Stone, radio host and TV personality Myf Warhust, award-winning actress Pia Miranda, actress, radio presenter and author Kate Ritchie and much-loved Play School presenter and actress Benita Collings as they take to the Story Time couch to read this beautiful collection of stories for young children.1. All the Ways to Be Smart by Davina Bell. Published by Scribble/Scribe © Text Davina Bell, 2018. Read by Yael Stone.2. The Sloth Who Came to Stay by Margaret Wild. Published by Allen & Unwin © Text Margaret Wild, 2017. Read by Myf Warhurst.3. Imagine by Alison Lester. Published by Allen & Unwin. © Text Alison Lester, 1989. Read by Pia Miranda.4. Eva's Imagination by Wenda Shurety. Published by New Frontier Publishing. © Text Wenda Shurety, 2018. Read by Kate Ritchie.5. Possum Magic by Mem Fox. Published by Omnibus Books/Scholastic © Text Mem Fox, 1983. Read by Benita Collings. ...Show more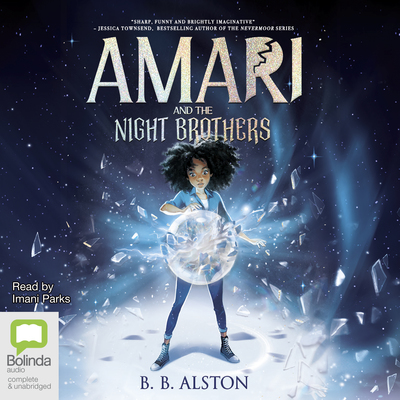 $34.95
AUD
Category: Junior MP3
Amari Peters knows three things. Her brother Quinton has gone missing. No one will talk about it. His mysterious job holds a clue … So when she's invited for a trail at the Bureau of Supernatural Affairs, Amari is certain this is her chance to save him. But first she has to get her head around the new w orld of the Bureau where mermaids, aliens and magicians are real – and her roommate is a weredragon. Amari must compete for a spot against kids who've known this world their whole lives. And with an evil magician threatening the whole supernatural world, Amari has never felt more alone. But if she doesn't pass the three tryouts, she may never find out what happened to Quinton. To save her brother, Amari is going to have to fight harder for this than she ever has before … ...Show more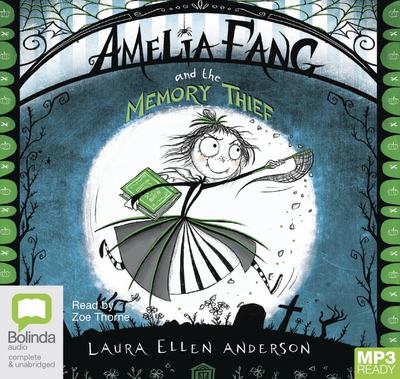 $29.95
AUD
Category: Junior MP3 | Series: Amelia Fang Ser.
Meet Amelia Fang! Everyone's favourite little vampire.Amelia and her friends are taking part in a competition to visit Pumpkin Paradise Park - the most bloodcurdingly brilliant theme park ever! All they have to do is sell as many cookies as possible.But the creatures of Nocturnia have begun to act very strangely ... No one can seem to remember anything - including their own names or even Amelia's big birthnight party!Where have everyone's memories gone? And how can Amelia save them when they have all forgotten who she is? ...Show more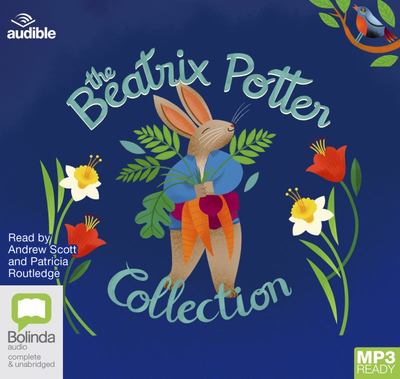 The Beatrix Potter Collection (MP3)
by Beatrix Potter; Patricia Routledge (Read by); Andrew Scott (Read by)
$24.95
AUD
Category: Junior MP3
Beatrix Potter's enchanting tales are given new life in this audio production of The Beatrix Potter Collection. Expertly narrated by Andrew Scott, the collection features some of the best-loved characters and most popular stories in children's literature. Beginning with a unique introduction, written an d narrated by patron of the Beatrix Potter Society Patricia Routledge, the world of Beatrix Potter provides wonderful entertainment for the whole family, sure to delight listeners both young and old. The Beatrix Potter Collection is perfect for introducing a new generation to the magic of her adored classic stories. Featuring her much-loved children's tales and showcasing some of the most recognisable characters in English literature, it will enthrall and entertain young listeners whilst providing warm nostalgia for those already acquainted. The collection includes the classic tales of Peter Rabbit, a rebellious and disobedient young rabbit; Mrs Tiggy-Winkle, the diligent hedgehog washerwoman; Jemima Puddle-Duck, an innocent and loving mother duck, and many more as they cause mischief, confront danger and make new friends. Deeply influenced by her natural science studies and her love of wildlife, Beatrix Potter's relatable characters continue to charm and inspire a century after their first publication. ...Show more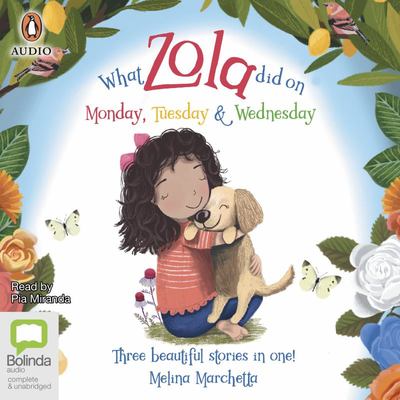 $24.95
AUD
Category: Junior MP3
Zola loves living on Boomerang Street with her mum and her nonna. Every day of the week is an adventure. But Zola has a problem. No matter how much she tries, she can't keep out of trouble!On Monday, Zola meets two lovable dogs and an abandoned community garden. On Tuesday, she tries to help Nonna knit a scarf. On Wednesday, Zola helps her friend Sophia find her missing turtle. ...Show more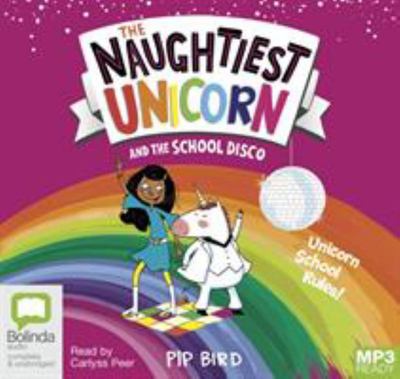 $19.95
AUD
Category: Junior MP3
Everyone at Unicorn School is SUPER excited about the end-of-term school disco – the pupils and their unicorns can't wait to put on best party clothes and hit the dance floor! Darcy is heading up the disco committee and she is determined to make it the best party EVER. But then she starts to boss everyo ne around AND hijacks the Quest trying to find more glitter for her giant disco ball, putting everyone in danger! So it's up to Mira and Dave to put things right. Will their friendship survive the term? And will Mira and Dave get to show everyone their awesome, synchronised disco moves?! ...Show more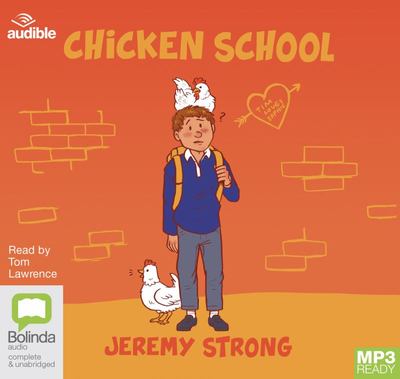 Chicken School
by Jeremy Strong; Tom Lawrence (Read by)
$19.95
AUD
Category: Junior MP3
Tim thinks he has the most boring family in the world. There's no way that the sparkly Sophie in his class is ever going to look at him. School is boring too, because they all have to follow a very boring timetable, insisted on by Mr Dedman, the head. All Tim can do is invent the most amazing fantasy st ories in which he is a superhero, rescuing Sophie from dreadful danger. And then the graffiti starts appearing in school - and it's all about chickens: 'this building is full of chickens', 'Dedman's chicken factory' and so on. Who is writing it? Why is Mr Dedman so apoplectic about chickens? As if the mystery at school wasn't enough, Tim discovers his father dressing up as Wonder Woman ... Suddenly, boring starts to look very good indeed. ...Show more