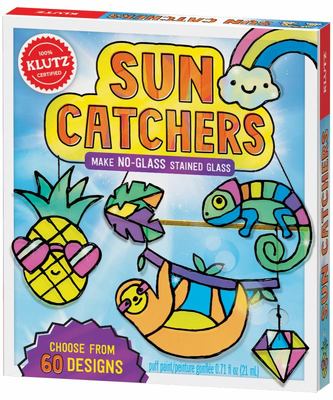 $24.99
AUD
Category: Klutz | Series: Klutz
Make your very own no-glass suncatchers! Colour your room with sunshine! Using the colourful, translucent sheets, create no-glass stained glass from over 60 trendy designs with shapes like unicorns, UFOs, whales, and more! Kids will get to mimic the real process of making stained glass: create a mosaic with the translucent sheets, and 'solder' them together with black puffy paint to fill in the gaps. Turn your creations into mesmerising mobiles with the included beads, cord, suction cups and paper straw. ...Show more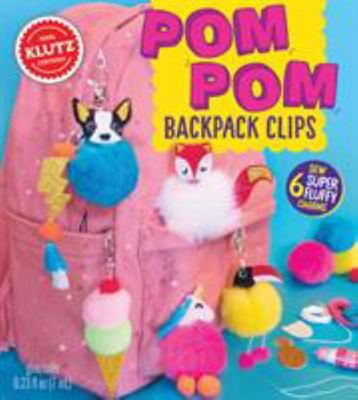 $24.99
AUD
Category: Klutz | Series: Klutz
Make six pom-pom keychains from nine possible designs in this cute and colourful kit! The POM-POM BACKPACK CLIPS kit has clear instructions to help you make adorable and trendy keychains to hang on your bags or keys! Designs include: a cozy fox with fabulous faux fur, a magical and mystical unicorn and a super-cute ice-cream cone. The box contains: pom-poms embroidery thread felt sheets glitter foam keychain clips paper patterns sewing needle glue ...Show more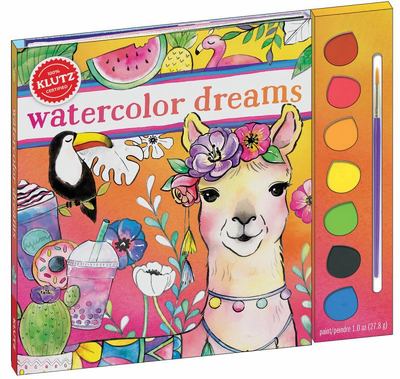 $24.99
AUD
Category: Klutz | Series: Klutz
  Watercolor Dreams teaches basic-to-expert watercolour techniques and provides 18 pages of illustrations around trendy themes such as: llamas galaxy tropical unicorn mermaids and so much more!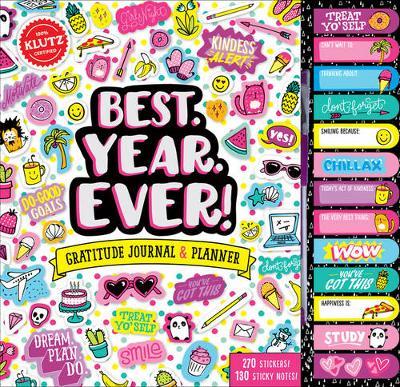 $19.99
AUD
Category: Klutz | Series: Klutz
This make-your-own monthly planner with stickers and holidays, offers gratitude oriented exercises for the month and specific kindness/gratitude/posit challenges that span a week. Journal comes with bookmark ribbon, 6 pages of fun stickers, stackable pen and custom sticky note flags.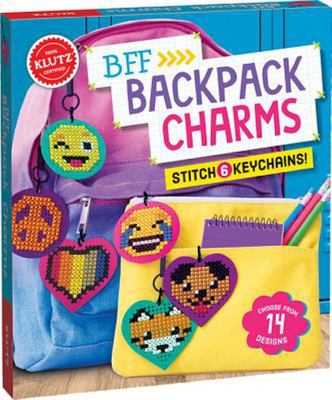 $24.99
AUD
Category: Klutz | Series: Klutz
Make one, give one! Cross-stitch six keychains to share with your BFF. Choose from 14 easy-to-follow design patterns to match your friendship. Whether you want to be total twinsies with matching keychains or you're more of the opposites-attract type, you'll have plenty of options to create the perfect p air. Wear them loud and proud to show off your bond with your bestie. Includes: 6 plastic charms, 6 keyring clips, 6 s-hooks, 6 backing stickers, 8 colors of embroidery floss, 2 cross-stitch needles ...Show more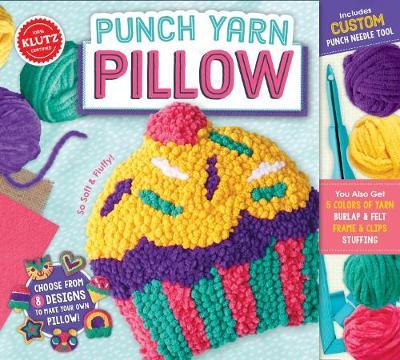 $29.99
AUD
Category: Klutz | Series: Klutz
Craft your very own decorative pillow with Klutz! Choose from eight fun designs, and then use our yarn and custom punch-needle tool to create a super-soft pillow top. Add stuffing, sew it up, and you're done! The book comes with everything you need for this craft, including crystal-clear, step-by-step i nstructions to put together your perfect pillow. Comes With: Custom punch-needle tool 4-piece fram with 8 clips 50 yards of yarn in 5 colors Burlap sheet Felt sheet Polyfill stuffing Embroidery floss Needle 4 paper template sheets with 8 designs ...Show more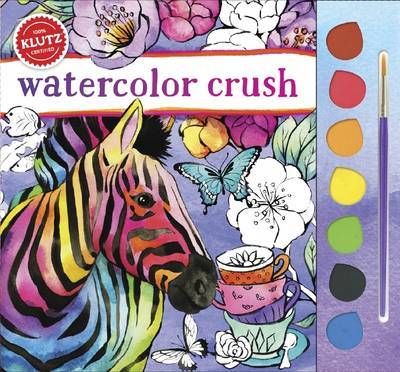 $24.99
AUD
Category: Klutz | Series: Klutz | Reading Level: From 8
Create beautiful and bright pictures with Watercolor Crush. This book takes the colouring book craze to the next level with wondrous watercolours and interesting images to paint on. Comes with everything you need to get imaginative, including perforated watercolour paper pages so you can rip out and dis play your creations, instructions on how to paint the best pictures possible, watercolour cakes and a paintbrush. ...Show more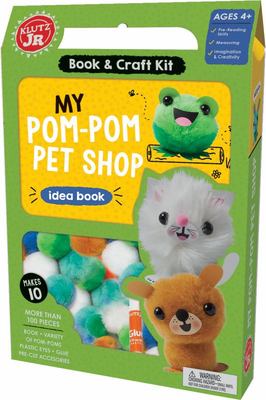 $16.99
AUD
Category: Klutz | Series: Klutz
With this kit, kids can create ten of their own fuzzy friends using pre-made pom-poms, paper punch-outs, and glue. Then they can assemble their own pet carrier to transport their critters. Altogether, it's everything you need to make a pom-pom pet shop-no food, walks, or house-training required.
$29.99
AUD
Category: Klutz | Series: Klutz
100% Official LEGO® Guide to Stop-Motion Animation Lights . . . camera . . . action! Bring your LEGO minifigures to life with this beginner-friendly guide to stop-motion animation. Ten "Mini Movies" walk you through using your phone, tablet, or computer to make short, funny clips with step-by-step inst ructions. Set the stage with any of the six included background settings and thirty-six LEGO elements including a pizza, banana, baseball cap, six minifigure heads, and more! Plus, learn the tricks of the trade as you dive into more advanced skills, such as lighting, sound effects, and camera angles. With these tips and tricks, every movie you make is guaranteed to be a successful smash hit. Comes With: 36 LEGO® elements, Foldout paper backgrounds, Punch-out animation frames ...Show more