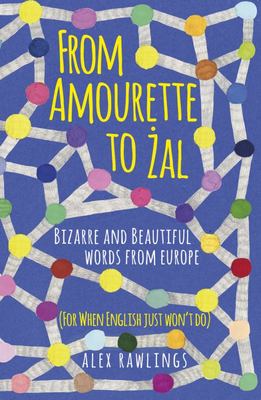 $24.99
AUD
Category: Language
Fjaka: the sublime state of aspiring to do absolutely nothing.Warmduscher: a 'warm showerer', meaning a bit of a wimp.Tener mano izquierda: literally 'to have a left hand'; to be skilfully persuasive.For all the richness of the English language there are some nuances that other languages capture much be tter, whether it's a phrase that beautifully articulates a feeling, a wonderfully understated insult that just hits the spot, or a curious idiom. From the melancholic to the funny to the downright peculiar, From Amourette to Żal takes us on a fascinating journey around Europe in twelve languages, celebrating our cultural similarities and differences along the way. ...Show more
$16.95
AUD
Category: Language
This dictionary offers up-to-date coverage of essential French and English, and extra help with French and English verbs and pronunciation, all in a compact and affordable format.
$38.95
AUD
Category: Language
Want to speak Japanese? Don't have a lot of time? JapaneseFor Dummies Audio Set is designed to help you learn quickly andeasily at home or on the road. From basic greetings and expressionsto grammar and conversations, you'll grasp the essentials andstart communicating right away. This completely practi cal, portable learning system lets you setyour own pace and skip around to explore topics that interest.Three one-hour CDs introduce the basics of Japanese, get youfamiliar with the languages structure, and prepare you to use thelanguage in real-world situations. You can play them on any car orhome stereo, copy them to your computer, and load the pre-convertedfiles onto your mp3 to play them wherever and whenever you want. A96-page compact guide helps you find your way around the CDs andhandy Japanese/English dictionary for quick reference on the go.You'll discover how to: Begin communicating in Japanese on a basic level Handle greetings and introductions Ask questions and understand the answers Build your vocabulary Talk about numbers, time, and the calendar Ask for directions Order a meal at a restaurant Understand Japanese parts of speech Form complete sentences and converse in Japanese If you're ready to start speaking Japanese, JapaneseFor Dummies Audio Set is the most effective, convenient, andfriendliest tool you can use. ...Show more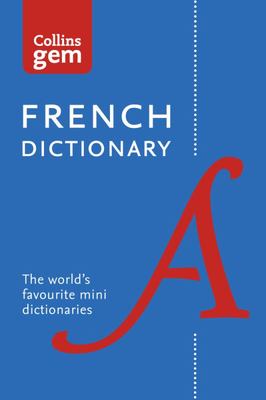 $12.99
AUD
Category: Language | Series: Collins gem | Reading Level: Teen - Grade 7-9, Age 12-14
A portable, up-to-the-minute French dictionary. This latest mini edition comes with all the new a latest words in French and English plus handy links to French verb tables, making it the perfect choice for travellers, students and business people. Features include: * All the latest words in French and E nglish * Links to verb tables for easy learning * Ideal for school and a great companion to GCSE French * User-friendly Phrasefinder supplement for travellers, including a handy menu-reader section * Clear, colour layout, useful examples, language and cultural notes All the latest words reflecting changes in modern lifestyle, plus an easy-to-read colour layout, special treatment of key words, notes about life in French-speaking countries and warnings on commonly confused words. The Phrasefinder section has been developed to give travellers on business, school and leisure trips all the essential phrases they need. The menu-reader section is a quick guide to the most common words and phrases you will find in French bars and restaurants, ensuring you always get what you expect from a meal out. 40,000 words and phrases, 60,000 translations ...Show more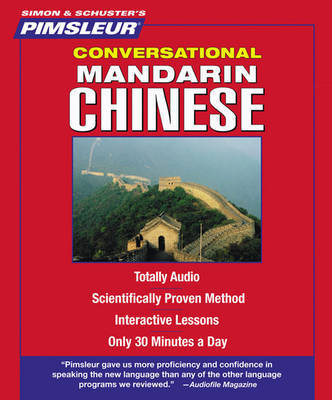 $59.99
AUD
Category: Language
The 16-lesson (8 CDs) Conversational Course helps the learner in acquiring the essential grammar and vocabulary of Mandarin Chinese, during the spoken practice sessions. It is this ease of language acquisition that makes the full Comprehensive Pimsleur Program so popular and successful for language lear ners ...Show more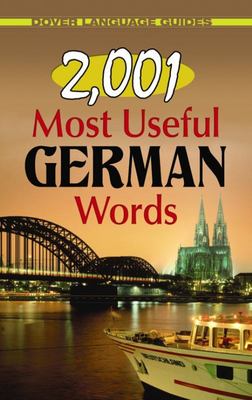 $9.99
AUD
Category: Language | Series: Dover Language Guides German Ser.
The ideal travel companion and at-home reference, this volume features more than 2,000 common German words, each accompanied by a brief definition, a sentence in German demonstrating proper usage, and a translation. These up-to-date terms cover 21st century digital technologies and consumer electronics, and a convenient reference section offers greetings and words related to directions, restaurant orders, and other everyday activities, plus helpful tips on vocabulary and grammar. ...Show more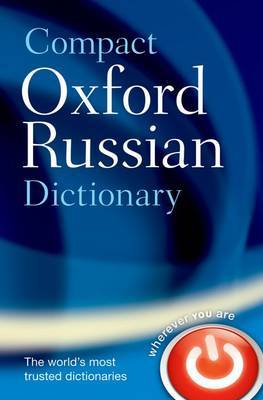 $31.95
AUD
Category: Language | Reading Level: General Adult
The Compact Oxford Russian Dictionary offers over 90,000 words and phrases, and 120,000 translations of contemporary Russian and English. It covers all the words you need for everday use, carefully selected from evidence from the Oxford Languages Tracker and the Oxford English Corpus. Also includes Russ ian and English-speaking culture and grammar supplements. Includes 12 months' access to Oxford Language Dictionaries Online at oxfordlanguagedictionaries.com ...Show more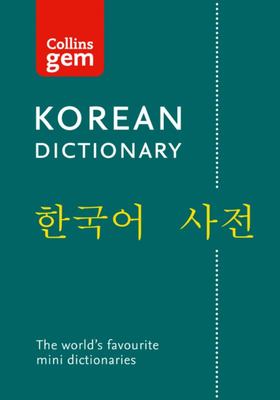 $12.99
AUD
Category: Language | Series: Collins GEM
Collins Korean Gem Dictionary offers learners extensive and up-to-date coverage of Korean and English in a compact, portable format. This Korean dictionary is designed for all levels of language learner, whether at home, at school, or at work. It is the ideal text for anyone who needs a wealth of reliab le information in a portable format. o Collins Korean Gem Dictionary contains all the everyday words and phrases used in today's Korean and English that you will need to know. o An easy-to-use and reliable dictionary. o A two-way dictionary: Korean-English and English-Korean. o The clear colour layout ensures that you can quickly find the information you need. o All Korean words, phrases and translations are transcribed using the revised Korean romanization system - ideal for beginners. ...Show more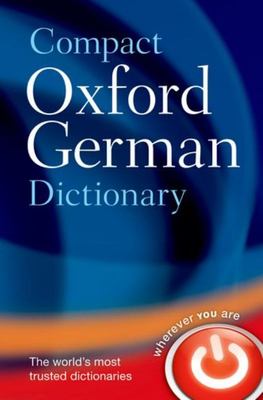 $35.95
AUD
Category: Language
The Compact Oxford German Dictionary offers over 90,000 words and phrases, and 120,000 translations of contemporary German and English. It covers all the words you need for everday use, carefully selected from evidence from the Oxford Languages Tracker and the Oxford English Corpus. Also includes German cultural and grammar supplements to help you improve your German. Explore our language resources on oxforddictionaries.com, Oxford's home for dictionaries and language reference. Updated regularly with the latest changes to words and meanings, the site provides hundreds of thousands of definitions, synonyms, and pronunciations in a range of languages. Access the highest quality language content, built from our extensive research, for free on your desktop or device. ...Show more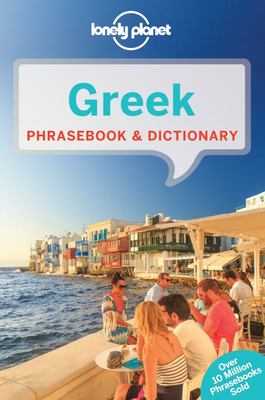 $14.99
AUD
Category: Language | Series: LP Phrasebook and Dictionary Ser. | Reading Level: near fine
Lonely Planet: The world's #1 phrasebook publisher* Lonely Planet Greek Phrasebook & Dictionary is your handy passport to culturally enriching travels with the most relevant and useful Greek phrases and vocabulary for all your travel needs. Ask for in-the-know recommendations of the best beaches, di rections to the most historic sites, and order local specialties like a local; all with your trusted travel companion. With language tools in your back pocket, you can truly get to the heart of wherever you go, so begin your journey now Get More From Your Trip with Easy-to-Find Phrases for Every Travel Situation Order with confidence, explain food allergies, and try new foods with the menu decoder Save time and hassles with vital phrases at your fingertips Never get stuck for words with the 3500-word two-way, quick-reference dictionary Be prepared for both common and emergency travel situations with practical phrases and terminology Meet friends with conversation starter phrases Get your message across with easy-to-use pronunciation guides Inside Lonely Planet Greek Phrasebook & Dictionary: Full-colour throughout User-friendly layout organised by travel scenario categories Survival phrases inside front cover for at-a-glance on-the-fly cues Convenient features Phrases to Learn Before You Go Ways to Start a Sentence Phrases to Sound like a Local Listen For - phrases you may hear Look For - phrases you may see on signs Shortcuts - easy-to-remember alternatives to the full phrases Q&A - suggested answers to questions asked Covers Basics - time, dates, numbers, amounts, pronunciation, reading tips, grammar rules Practical - travel with kids, disabled travellers, senior travellers, sightseeing, business, banking, post office, internet, phones, repairs, shopping, bargaining, accommodations, directions, border crossing, transport Social - meeting people, interests, feelings, opinions, going out, romance, culture, activities, weather Safe Travel - emergencies, police, doctor, chemist, dentist, symptoms, conditions Food - ordering, at the market, at the bar, dishes, ingredients The Perfect Choice: Lonely Planet Greek Phrasebook & Dictionary, a pocket-sized comprehensive language guide, provides on-the-go language assistance; great for language students and travellers looking to interact with locals and immerse themselves in local culture. Authors: Written and researched by Lonely Planet. About Lonely Planet: Started in 1973, Lonely Planet is the world's leading travel guide publisher with guidebooks to every destination on the planet, and has been connecting travellers and locals for over 25 years with phrasebooks for 120 languages, more than any other publisher With an award-winning website, a suite of mobile and digital travel products, and a dedicated traveller community, Lonely Planet enables curious travellers to experience the world and to truly get to the heart of the places they find themselves. The world awaits Check out our Fast Talk Phrasebook mobile app for on-the-go language needs. (Available languages: German, Latin Spanish, European Spanish, French, and Italian.) *#1 phrasebook publisher. Source: Nielsen Bookscan UK, US & AUS ...Show more
$46.95
AUD
Category: Language
With the tremendous success of the Olympics in China, and with the spectacular growth of Chinese economic and political influence around the world, a reliable dictionary of Chinese is more valuable than ever. Now Oxford announces a new edition of our highly popular Pocket Oxford ChineseDictionary, offer ing a wealth of lexical information in an affordable paperback format. Authoritative and up-to-date, this fourth edition of the Pocket Oxford Chinese Dictionary covers over 90,000 words and phrases, and over 130,000 translations of contemporary Chinese and English, with hundreds of brand-new words added to both languages. More than just a dictionary, this handy reference book also includes brand new sections on culture and communication, giving you the tools you need to communicate effectively and understand aspects of another culture. The section on culture offers lively and useful information on life in the Chinese-speaking world. The communication supplement gives help with all types of correspondence, including example letters, emails and resumes. This dictionary is ideal for English and Chinese learners alike, with Chinese simplified and traditional characters as well as Pinyin romanization used throughout. You can quickly find the character you need by looking up by Pinyin or using the radical index. Mandarin pronunciations are provided in Pinyin. The new edition of the Pocket Oxford Chinese Dictionary is the perfect reference for anyone needing an affordable, portable Chinese dictionary." ...Show more