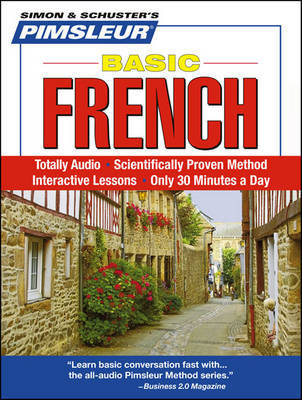 $36.99
AUD
Category: Language
The 10-lesson (5 CDs) Basic Course gives beginners the chance to test drive the incredibly effective and efficient, world-famous Pimsleur Comprehensive Program. A real try it before you buy it deal. Customers will love the experience of acquiring the essential grammar and vocabulary of French, during th e spoken practice sessions. It is this ease of language acquisition that makes the full Comprehensive Pimsleur Program so popular and successful for adult language learners. ...Show more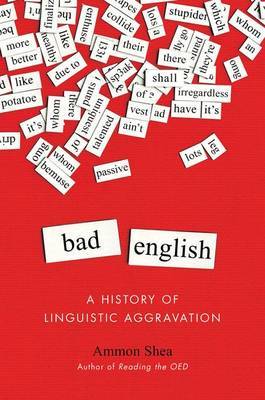 $29.99
AUD
Category: Language
The author of "Reading the OED" presents an eye-opening look at language "mistakes" and how they came to be accepted as correct--or not. English is a glorious mess of a language, cobbled together from a wide variety of sources and syntaxes, and changing over time with popular usage. Many of the words an d usages we embrace as standard and correct today were at first considered slang, impolite, or just plain wrong. Whether you consider yourself a stickler, a nitpicker, or a rule-breaker in the know, Bad English is sure to enlighten, enrage, and perhaps even inspire. Filled with historic and contemporary examples, the book chronicles the long and entertaining history of language mistakes, and features some of our most common words and phrases, including: Decimate Hopefully Enormity That/which Enervate/energize Bemuse/amuse Literally/figuratively Ain't Irregardless Socialist OMG Stupider Lively, surprising, funny, and delightfully readable, this is a book that will settle arguments among word lovers--and it's sure to start a few, too. ...Show more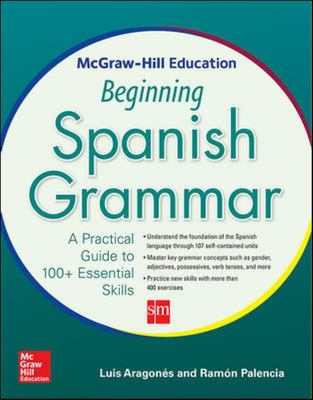 $27.95
AUD
Category: Language
What you need to know to master basic Spanish grammar McGraw-Hill Education: Beginning Spanish Grammar guides you through this often-difficult subject, clearly explaining essential concepts and giving you the practice you need to reach your language goals. With an easy and unintimidating approach, each chapter introduces one grammar topic followed by skill-building exercises, allowing you to learn and study at your own pace. At the end of this workbook, you will have mastered grammar areas such as gender, articles, adjectives, possessives, and verb tenses and will be ready to take your grammar knowledge to the next level. Features: 107 units, each presenting one topic in a bite-sized, two-page format More than 400 exercises that give you real confidence in your new language skills A bilingual glossary featuring hundreds of terms for quick reference Numerous illustrations and usage examples showing Spanish grammar in context Luis Aragones and Ramon Palencia are Spanish-language learning experts. Grupo SM is the third-largest educational publisher in the Spanish-speaking world. McGraw-Hill Education: Beginning Spanish Grammar is the first book in a three-part series: after completing this workbook you can build on your skills with McGraw-Hill Education: Intermediate Spanish Grammar and McGraw-Hill Education: Advanced Spanish Grammar. ...Show more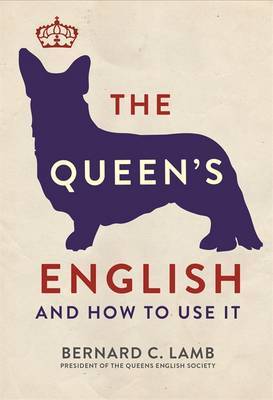 $12.95
AUD
Category: Language
Written by the President of the Queen's English Society and covering all of the basics, this clear and practical guide will teach anyone how to write and use English correctly. What is good English, and why do we need it? The Queen's English shows how the English language, used properly, has great power to instruct, move and entertain people, but used incorrectly, can lead to a lack of clarity and confusion. This book informs in a light-hearted way, reminding readers how to use the basics of grammar, punctuation and spelling, as well as further teaching them new tips and tricks of style, rhetoric, vocabulary and the use of foreign phrases, to give their writing and speech a stylish and impressive flair. The book also shows the perils of using language incorrectly, offering extremely (if unintentionally) humorous examples of where bad English can cause one thing to mean something entirely different! Authoritative yet entertaining, and illustrated with pithy drawings, this is the ideal book for anyone who strives for clear, stylish and accurate communication. ...Show more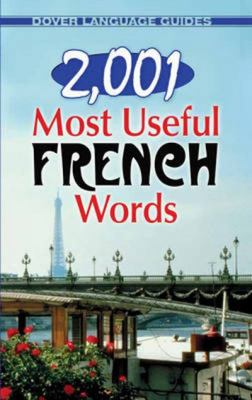 $9.99
AUD
Category: Language | Series: Dover Language Guides French Ser.
A practical compilation of common French words, this volume features 21st-century vocabulary about the Internet, cell phones, and other digital technologies. Each entry includes the French word, its definition, usage in a French sentence, and an English translation. The book also includes a quick refere nce selection of words arranged by category, plus vocabulary tips. ...Show more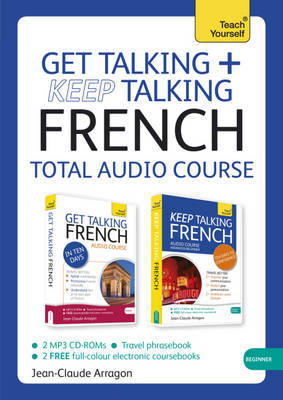 $29.99
AUD
Category: Language
When travelling do you want to: -Communicate accurately? -Do more than just 'get by'? -Make connections in a new language? Through twenty common scenarios plus culture and travel advice, you'll soon be practising the most frequent words and expressions you need for your travels. Get the words and phrase s you need for ordering food, booking a hotel, meeting friends, shopping and more. -Progress in your understanding by working out language patterns by yourself. -Personalise your French with interactive role-plays. -Perfect your pronunciation and sound more natural. Go further: Use the Learning Plus sections to build your vocabulary fast! Use the accompanying coursebook to practise reading and writing. Rely on Teach Yourself, trusted by language learners for over 70 years. ...Show more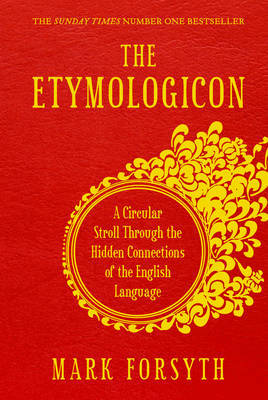 $19.99
AUD
Category: Language
What is the actual connection between disgruntled and gruntled? What links church organs to organised crime, California to the Caliphate, or brackets to codpieces?The Etymologicon springs from Mark Forsyth's Inky Fool blog on the strange connections between words. It's an occasionally ribald, frequently witty and unerringly erudite guided tour of the secret labyrinth that lurks beneath the English language, taking in monks and monkeys, film buffs and buffaloes, and explaining precisely what the Rolling Stones have to do with gardening. ...Show more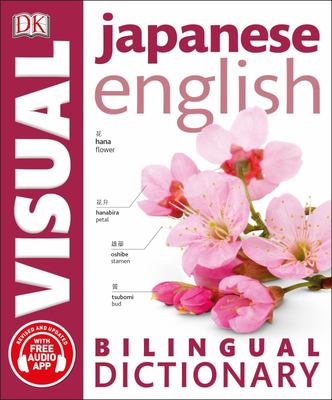 $22.99
AUD
Category: Language | Series: DK Bilingual Dictionaries
With over 10,000 fully illustrated terms arranged by theme and an audio app, Japanese language learning has never been easier. Perfect for tourist and business travellers alike, DK's Bilingual Visual Dictionary series is by your side when buying food, talking about work, discussing health, and studying language. Stunning visuals and comprehensive indexes combine to make the Japanese English Bilingual Visual Dictionary your indispensable Japanese language companion. Fully updated to reflect recent changes in technology and clothing, the Japanese English Bilingual Visual Dictionary also features an easy-to-use free audio app available on the App Store and Google Play, enabling you to hear terms spoken out loud. Learn and retain all the key phrases you need to know, and perfect your pronunciation with audio help. ...Show more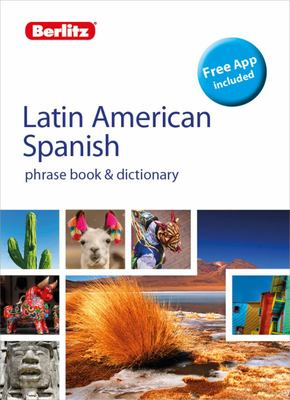 $14.99
AUD
Category: Language | Series: Berlitz Phrasebooks Ser.
Berlitz Latin American Spanish Phrasebook and Dictionary with a free app This clear, compact phrase book for travellers is packed with key words and phrases to help conversation. The pocket-sized Latin American Spanish phrasebook and dictionary from Berlitz's language experts (with free app) is a trusty travel companion. It's all you need to make yourself understood - and to understand others - when you're out and about.- Over 8,000 words and phrases communicate with ease in every situation- Colour-coded sections organised by theme go from the airport to the hotel, shopping, eating out and more- Easy pronunciation speak with confidence and be understood with simplified phonetic transcription- Menu reader order the perfect meal every time- Free app access all the essential words phrases available for a period of six months from time of download- Covers following themes: Survival, Food and Drink, People, Leisure Time, Special Requirements, In an EmergencyAbout Berlitz Berlitz draws on years of travel and language expertise to bring you a wide range of travel and language products, including travel guides, maps, phrase books, language-learning courses, dictionaries and kids' language products. ...Show more
$35.00
AUD
Category: Language | Reading Level: General Adult
Have you ever tried to learn more about some incredible thing, only to be frustrated by incomprehensible jargon? Randall Munroe is here to help. In Thing Explainer, he uses line drawings and only the thousand (or, rather, "ten hundred") most common words to provide simple explanations for some of the m ost interesting stuff there is, including: food-heating radio boxes (microwaves) tall roads (bridges) computer buildings (datacenters) the shared space house (the International Space Station) the other worlds around the sun (the solar system) the big flat rocks we live on (tectonic plates) the pieces everything is made of (the periodic table) planes with turning wings (helicopters) boxes that make clothes smell better (washers and dryers) the bags of stuff inside you (cells) How do these things work? Where do they come from? What would life be like without them? And what would happen if we opened them up, heated them up, cooled them down, pointed them in a different direction, or pressed this button? In Thing Explainer, Munroe gives us the answers to these questions and so many more. Funny, interesting, and always understandable, this book is for anyone--age 5 to 105--who has ever wondered how things work, and why. ...Show more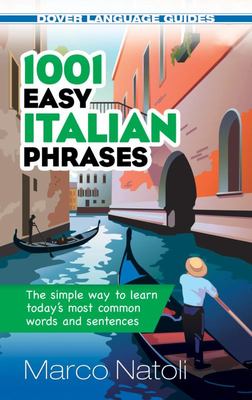 $9.99
AUD
Category: Language | Series: Dover Language Guides Italian Ser.
The perfect companion for tourists and business travelers in Italy and other places where Italian is spoken, this book offers fast, effective communication. More than 1,000 basic words, phrases, and sentences cover everything from asking directions and renting a car to ordering dinner and finding a bank .Designed as a quick reference tool and an easy study guide, this inexpensive and easy-to-use book offers completely up-to-date terms for modern telecommunications, idioms, and slang. The contents are arranged for speedy access to phrases related to greetings, transportation, shopping, services, medical and emergency situations, and other essential items. A handy phonetic pronunciation guide accompanies each phrase. ...Show more