$29.99
AUD
Category: Reference
In this stunning companion to Australian Birds, Matt Chun takes to the oceans to explore Australia's most fascinating sea creatures, from the great white shark to the tiny soldier crab.  Matt Chun's unique way of rendering our natural world will spark young readers' imaginations and evoke awe in all nat ure enthusiasts. ...Show more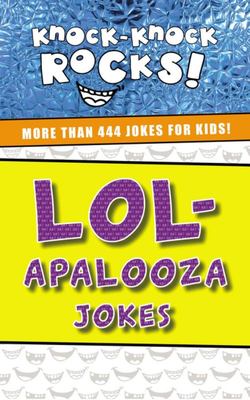 $7.99
AUD
Category: Reference | Series: Knock-Knock Rocks Ser.
LOL-apalooza Jokes will have your children giggling as they read and share hundreds of good, clean, and hilarious jokes. Get ready for some funny family time Your children will want to share with friends and family the jokes they find in LOL-apalooza Jokes. Chock-full of more than 444 jokes accompanied by humorous illustrations, this book will help your kids grow their confidence as they tell jokes to friends and family. Each title in the Knock-Knock Rocks series includes a special knock-knock section. From silly puns to knock-knock jokes, the fun doesn't end ...Show more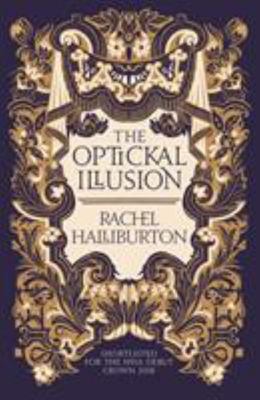 $19.99
AUD
Category: Reference
A stunning debut brimming with envy, lust and corruption at the heart of London's eighteenth-century art world. The Optickal Illusion is a meticulous recreation of Georgian society revealing the sordid details of a genuine scandal that deceived the British Royal Academy. Her debut novel questions the le ngths women must go to make their mark on a society that seeks to underplay their abilities. It is three years from the dawn of a new century and in London nothing is certain any more: the future of the monarchy is in question, the city is aflame with right and left-wing conspiracies, and the French could invade any day. Against this feverish atmosphere, the American painter Benjamin West is visited by a strange father and daughter, the Provises, who claim to have the answers to a secret that has obsessed painters for centuries: the Venetian techniques of master painter Titian. West was once the most celebrated painter in London, but hasn't produced anything of note in years, so against his better judgment he agrees to let the intriguing Ann Jemima Provis visit his studio and demonstrate what she knows. What unravels reveals more than he has ever understood - about himself, about the treachery of the art world and the seductive promise of genius. AUTHOR: Rachel Halliburton graduated in English and Classics from Cambridge. As a journalist she has interviewed notable people including Gorbachev, Yoko Ono and Kissinger for publications such as The Times, The Financial Times, The New Statesman, Spectator, The Evening Standard and The Independent. She lives in London and this is her first novel. ...Show more
$24.99
AUD
Category: Reference | Reading Level: Eve Pownall Award
Bruce Pascoe has collected a swathe of literary awards for Dark Emu and now he has brought together the research and compelling first person accounts in a book for younger readers. Using the accounts of early European explorers, colonists and farmers, Bruce Pascoe compellingly argues for a reconsiderati on of the hunter-gatherer label for pre-colonial Aboriginal Australians. He allows the reader to see Australia as it was before Europeans arrived — a land of cultivated farming areas, productive fisheries, permanent homes, and an understanding of the environment and its natural resources that supported thriving villages across the continent. Young Dark Emu — A Truer History asks young readers to consider a different version of Australia's history pre-European colonisation. ...Show more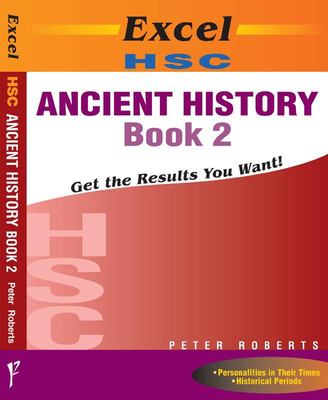 $34.95
AUD
Category: Reference
This comprehensive study guide covers every topic in the first two se ctions o f the HSC Ancient History course and has been specifically crea ted to maximise exam success. This guide has been designed to meet all s tudy needs, providing up-to-date information in an easy-to-use format. T his is the firs t of the two new Ancient History study guides. Revision q uestions have been updated for the new HSC format. Excel Ancient History Book 1 contains: a chapter on every topic available in the first two sections of the HSC course: Section I - Personalities in their Times, and Section II - Ancient Societies an introduct ory section on how to use the book, with an explanation of exam requirem ents revision questions in each chapter with answers and guidel ines comprehensive bibliography and further reading lists key terms defined in each chapter, plus a glossary of terms cross-referencing between chapters for further information < p>Also available is Excel Ancient History Book 2 which covers c omprehensive coverage of Sections III and IV of the HSC course: Section III - Personalities in the Times and Section IV - Historical Periods. ...Show more
$29.99
AUD
Category: Reference | Series: Laugh-Out-Loud Jokes for Kids Ser.
Get the first-ever box set from the #1 bestselling Laugh-Out-Loud Jokes for Kids series, which has sold nearly 5 million copies worldwide This 3-book paperback box set includes Awesome Jokes, A+ Jokes, and Adventure Jokes. This Laugh-Out-Loud Jokes for Kids box set combines three of Rob Elliott's mo st beloved joke books into one hilarious collection. These must-have knee-slappers will have the entire family in stitches, with knock-knock jokes, puns, and riddles for every occasion. This set is perfect for young comedians, class clowns, and adventurers of all ages ...Show more
$35.00
AUD
Category: Reference | Reading Level: 4 Non Fiction
An illustrated encyclopedia of Greek mythology like no other, Mythologica features startlingly beautiful and exquisitely otherworldly portraits of mythological characters in eye-popping color from artist Victoria Topping and authoritative text from Classics scholar and Greek mythology expert Dr. Stephen Kershaw. Uncover the colorful lives of 50 powerful gods and goddesses, earth-dwelling mortals, and terrifying monsters as you journey back in time to ancient Greece. From the fearless Athena and her meddlesome ways to the brave and bold Odysseus and his remarkable journey home, discover why these incredible stories are still a part of our culture today. Listed alphabetically, each boldly designed spread presents a figure from the myths, including their name in Greek, their defining attributes, and a summary of their story, along with multiple sidelights that provide additional facts. Interspersed with the profiles are summaries of famous mythological tales and historical events, like the Odyssey, the Trojan War, and the story of the Argonauts. An electrifying visual portrayal of each figure transports you directly into their wild world. Victoria Topping's artwork is a fusion of technological and traditional techniques that combines photography, painting, and cut-paper collage to perfectly express the blending of human and fantastic traits from which mythical beings are made. The thrilling images and digestible text provide the perfect introduction to the lively world of Greek mythology. Prepare to be amazed as you uncover the epic, heroic, and sometimes terrible lives of mortals, monsters, and gods. ...Show more
The Story Tree
by Hugh Lupton; Sophie Fatus (Illustrator)
$24.99
AUD
Category: Reference
Delight in reading these quirky tales aloud to the under-five crowd. Each of the seven stories imparts an important lesson while using humor and lovable characters to keep listeners engaged.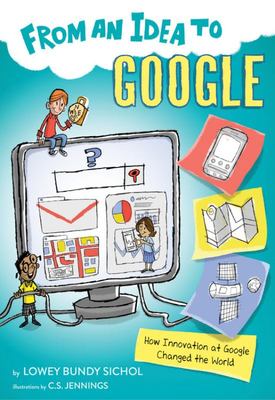 $10.99
AUD
Category: Reference | Series: From an Idea To Ser.
From an Idea to Google is a behind-the-computer-screen look into the history, business, and brand of the world's largest search engine. With humorous black & white illustrations throughout, learn about the company that even earned its own catchphrase: Google it Today, Google is the number one intern et search engine and the most visited website in the world. But a long time ago, two college friends, Larry Page and Sergey Brin, started out with just an idea. Find out more about Google's history, the business, and the brand in this illustrated nonfiction book Find out where the name "Google" came from. (Hint: It involves a LOT of zeros ) Discover how Google became the fastest and most popular internet search engine of all time. Explore how Google transformed from a tiny startup (in someone's garage ) into one of the most powerful companies in the world. ...Show more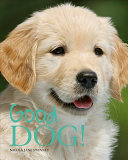 $16.95
AUD
Category: Reference
A beautiful tribute to the charm and brilliance of our beloved best friend. Dogs are universally admired for their loyalty and intelligence. Dog lovers return that devotion and are forever curious to learn more and look at anything about their companion, especially gorgeous photographs. Good Dog has all of that and more as it explores the charm and brilliance of our canine friends. While dogs were the first animal to be domesticated, its origins as a species remains a mystery beyond their ancestry from wild wolves. We also know the early human relationship was as hunting partner and protector. Fast forward to today and dogs are thoroughly domesticated and have taken their place by the hearth of millions of homes while keeping us safe and in many places still helping with the hunt and protecting livestock. For most of us, however, a dog is a loyal companion who returns our affection freely and forever. Good Dog uncovers the secrets of 36 dog breeds and what makes each distinctive and irresistible. With 170 gorgeous photographs to admire and adore, including a double-page portrait of each breed, this collection is the perfect guide for dog lovers everywhere. Popular Pets: German Shepherd, Labrador Retriever, Bulldog, Beagle, Yorkshire Terrier, Poodle, Boxer Hounds and Hunting Dogs: Greyhound, Basset Hound, Rhodesian Ridgeback, Cocker Spaniel, Dachshund, Jack Russell Pocket-sized Companions: Bichon Frise, Chihuahua, Papillon, Pomeranian, Pug, Lhasa Apso Farming Dogs: Border Collie, Komondor, Samoyed, Old English Sheepdog, Welsh Corgi Pets with a Purpose: Siberian Husky, Dalmatian, Schnauzer, Doberman Pinscher, Great Dane, Newfoundland, Rottweiler Unusual Breeds: Xoloitzcuintli, Afghan Hound, Shar-pei, Tibetan Mastiff, Chow Chow. Sure to delight dog lovers of all ages, Good Dog is a beautiful and informative keepsake to peruse again and again. ...Show more