$24.95
AUD
Category: Young Adult MP3 | Series: Museum Kittens Ser.
Brave, clever and never more than a whisker away from adventure When the museum's visitors are gone for the day, it's time for the cats to come out to play.The kittens can't wait to welcome a group of school children to the museum's first ever sleepover Especially Bianca, who loves people fussing over her. So when Bianca goes missing after a squabble with the other kittens, they worry that she has run away with the children. But the rats have been sniffing around the sleepover too. Could the kittens' old enemies be behind Bianca's disappearance? ...Show more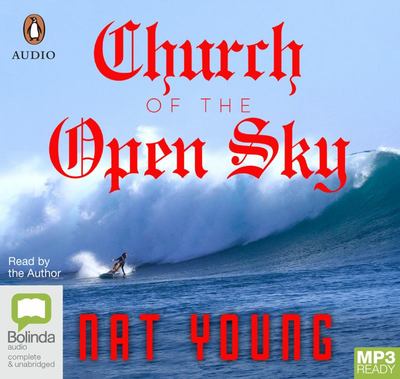 $39.95
AUD
Category: Young Adult MP3
What makes for a surfing life? With a blaze of groundbreaking performances and a swag of titles claimed from all over the world to his name, Australian world champion surfer Nat Young might know. His 70th birthday inspired some reflection on exactly that, and on the waves and characters that have marked his remarkable life – Miki Dora and Midget Farrelly to name a few. But surfing for Nat Young – and so many like-minded surfers – has never been about winning, never been about the sport. It's a calling, an endless quest, a philosophy, a religion. Most of all, surfing is a way of life that has underpinned his other identities as board shaper, film producer, writer, raconteur, conservationist, activist, pilot, husband, father. ...Show more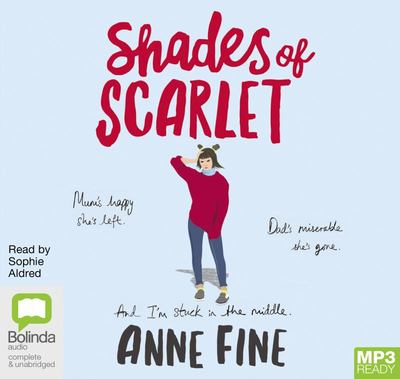 $29.95
AUD
Category: Young Adult MP3
Scarlet decides there's only one thing she can write in the notebook. The truth, about everything ...When Mum gives her the notebook, Scarlet should be happy. It's beautiful, with its shiny scarlet cover and its blank pages full of promise. But Scarlet is absolutely not in the mood for a peace offering. Does Mum really think she can tear their family apart and expect Scarlet to be happy about it? And it's Dad's fault too. Why didn't he fight to keep them all together? Now Scarlet has to start a new life and none of it was her choice. ...Show more
The Sidekicks
by Will Kostakis; Stavros Yiannoukas (Read by)
$29.95
AUD
Category: Young Adult MP3
Ryan, Harley and Miles are very different people - the swimmer, the rebel and the nerd. All they've ever had in common is Isaac, their shared best friend.When Isaac dies unexpectedly, the three boys must come to terms with their grief and the impact Isaac had on each of their lives. In his absence, Ryan , Harley and Miles discover things about one another they never saw before and realise there may be more tying them together than just Isaac. ...Show more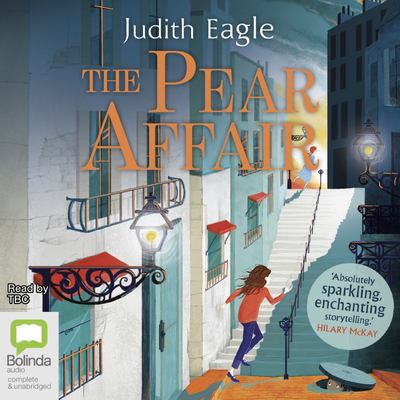 $29.95
AUD
Category: Young Adult MP3
The highly anticipated second novel from the author of acclaimed The Secret Starling - a spectacular adventure set through and under the streets of Paris. When Penelope Magnificent's awful parents tell her they're taking a trip to Paris, she surprises them by begging to go along. Nell is usually content to avoid her money-obsessed father and her fashion-focussed mother, but Paris holds something very dear to her . . . her old au pair Perrine - Pear - lives there. Pear used to write to Nell every week promising to come to her rescue but recently the letters have stopped . . . Arriving at her parent's posh hotel, Nell is determined to find Pear . . . but no one has seen her at her last known address, and no one seems to want to tell her anything about Pear's whereabouts. Luckily she befriends the hotel bellboy who introduces her to the world of tunnels underneath the city, and together they set out to find Pear, whilst uncovering an extraordinary mystery of their own . . . Gorgeous black and white illustrations by Kim Geyer bring this story to life. 'A rumbustious, rollicking adventure with a generous heart and a happy ending.' Books for Keeps 'FABULOUS!' Emma Carroll, author of Letters from the Lighthouse 'I loved The Pear Affair! If you liked Katherine Rundell you'll love this.' Lisa Thompson, author of The Boy Who Fooled the World ...Show more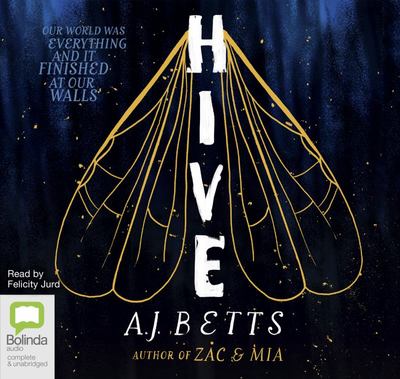 Hive
by A. J. Betts; Felicity Jurd (Read by)
$34.95
AUD
Category: Young Adult MP3
All I can tell you is what I remember, in the words that I have. Hayley tends to her bees and follows the rules in the only world she has ever known. Until she witnesses the impossible: a drip from the ceiling. A drip? It doesn't make sense. Yet she hears it, catches it. Tastes it. Curiosity is a h ook. What starts as a drip leads to a lie, a death, a boy, a beast, and too many awful questions ... ...Show more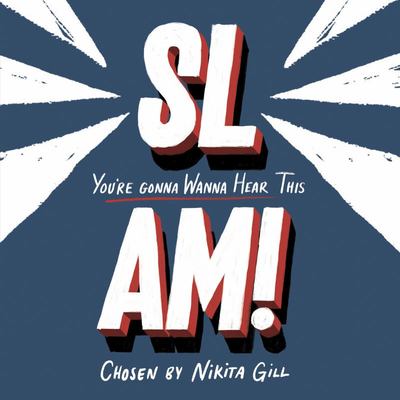 $24.95
AUD
Category: Young Adult MP3
Collected by international poetry sensation Nikita Gill, SLAM! You're Gonna Wanna Hear This is a joyful celebration of the ground-breaking poets making their voices heard in the spoken word scene. Empowering, inspiring and often hilarious, SLAMs are a platform for well-known and emerging talent from all walks of life where every style of poetry has a home.With poets such as Raymond Antrobus and Dean Atta guest starring alongside up-and-coming poets in the SLAM scene, this is the perfect introduction to world of modern poetry. Each poet will introduce their poem, tell you a little bit about themselves and give you a tip for preparing brilliant poetry for SLAMs. ...Show more
$29.95
AUD
Category: Young Adult MP3
Lara had always wished she was a dog and one day, just for a short time, she actually became one. This is how it happened.In a mulberry brick house on the harbour that Lara explores while her mother cleans, Lara meets Pierre, a boy about her age with a beautiful antique puppet theatre. With his puppets, he tells her a story about a boy whose family has been eaten by wolves. The boy is lost. He needs to find his grandmother. Lara takes the part of a dog, but suddenly she can no longer tell where she ends and Dog begins. Or is she Wolf? Caught up in Pierre's story, Lara has to fight to protect her identity - and her new friend. Can she help Pierre find his way home? ...Show more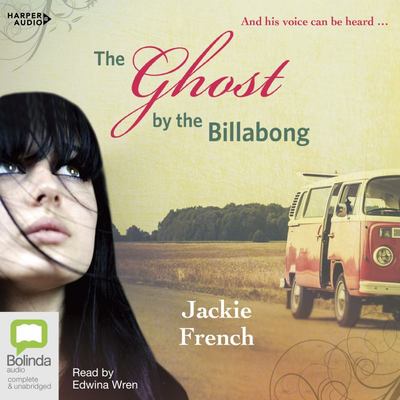 $39.95
AUD
Category: Young Adult MP3 | Series: The\Matilda Saga Ser.
Hippies wear beads, demonstrators march against the Vietnam War, and the world waits to see the first human steps on the moon's surface.But at Gibbers Creek, Jed Kelly sees ghosts, from the past and future, at the Drinkwater billabong where long ago the swaggie leaped to his defiant death.But is sevente en-year-old Jed a con artist or a survivor? When she turns up at Drinkwater Station claiming to be the great-granddaughter of Matilda Thompson's dying husband, Jed clearly has secrets. As does a veteran called Nicholas, who was badly wounded in the Vietnam War and now must try to create a life he truly wants to live, despite the ghosts that haunt him too.Set during the turbulence of the late 1960s, this was a time when brilliant and little-known endeavours saw Australia play a vital role in Neil Armstrong's 'one giant leap for mankind' on that first unforgettable moon walk. ...Show more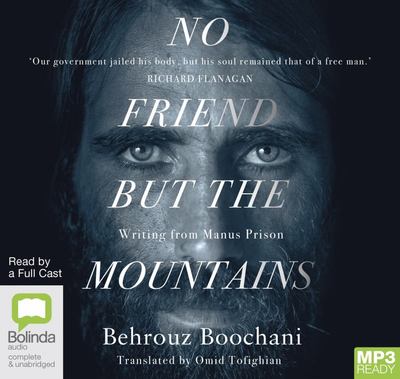 $49.95
AUD
Category: Young Adult MP3
Where have I come from? From the land of rivers, the land of waterfalls, the land of ancient chants, the land of mountains...In 2013, Kurdish journalist Behrouz Boochani was illegally detained on Manus Island. He has been there ever since.People would run to the mountains to escape the warplanes and fou nd asylum within their chestnut forests...This book is the result. Laboriously tapped out on a mobile phone and translated from the Farsi. It is a voice of witness, an act of survival. A lyric first-hand account. A cry of resistance. A vivid portrait through five years of incarceration and exile.Do Kurds have any friends other than the mountains? ...Show more