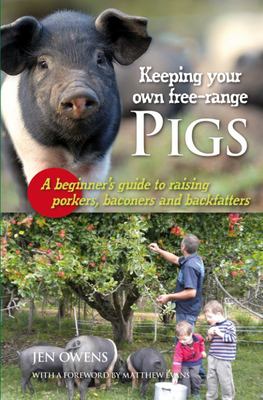 $24.95
AUD
Category: Animals
Pigs are intelligent, challenging and fascinating creatures. They also taste great. This book guides you in feeding and housing your pigs in a caring and cost-effective way, in an environment that supports your pigs' natural instincts.
Urban Wild
by Australian Geographic (Editor)
$59.95
AUD
Category: Animals
Australia is the most urbanised nation on earth and yet we share our built environment with a cavalcade of amazing native creatures. This book examines some of the issues around our complex relationship with nature. In Australia, we are fortunate that so many wild species can be seen without us having t o leave our own homes. It might not occur to us just how special it is to look through the window and spot a squadron of jewel-coloured rainbow lorikeets spearing through the air to join their mates in a nearby tree, or to witness the amusing antics of your neighbourhood flock of shrieking, cheeky sulphur-crested cockatoos. We are in danger of taking the animals that live around us for granted, or worse still, of finding them a nuisance and looking for ways to deter them. At Australian Geographic we have long championed the value of the natural world, no matter how far or near that world may be. In this book we revisit many of the stories of the species that we encounter in our daily city lives. Australia is the most urbanised nation on earth and yet we share our built environment with a cavalcade of amazing, fascinating native creatures. We examine some of the issues around our complex relationship with nature, we discover more about those familiar backyard species, and we offer advice on how to encourage wild things into your garden for their benefit, and yours. ...Show more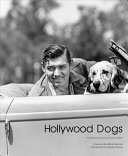 $26.99
AUD
Category: Animals
"These stunning images of some of Hollywood's most iconic stars and their beloved dogs are possible the best thing we've ever seen" - Marie Claire Hollywood Dogs showcases a fine selection of photographs from the famous John Kobal Foundation. Taken between 1920 and 1960 during the Golden Age of Hollywoo d, they feature stars including Humphrey Bogart, Buster Keaton, Elvis Presley, Tony Curtis, Sophia Lauren, Elizabeth Taylor, Rock Hudson, Ava Gardner, Shirley Maclaine, Frank Sinatra, Grace Kelly and Audrey Hepburn posing with dogs of every stature and breed. In almost every case, these stunning photographs have never been seen before now. As much as the Hollywood studio system tried to control every aspect of their stars' lives, there was nothing the bosses could do to manipulate their illustrious employees' responses when photographed with their dogs. Hollywood Dogs celebrates this special relationship between these famous owners and their animals. Often caught off-guard, and almost always relaxed and natural, these are photographs of the Hollywood stars as real people. Amongst the images are some of the most famous dogs in Hollywood films: Lassie; Asta; Rin Tin Tin and Toto from the Wizard of Oz. There are also a few carefully-set-up publicity shots, such as Frank Sinatra on the set of Pal Joey, and Jean Harlow accessorised with a large hat and two Old English sheepdogs. Each image has been researched to identify the breed and wherever possible, the name of the dog, and Catherine Britton has included intriguing details about the location and background to the photograph. ...Show more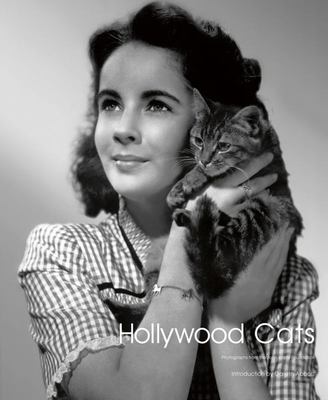 $26.99
AUD
Category: Animals
"There is a saying that you never really own a cat, rather the cat owns you. If that really is the case then we should be grateful that they allowed themselves to be photographed at all, for they are just as much the stars of the show as their human counterparts" from the introduction There were an impr essive number of animal stars during the golden age of film; not just cats, but also dogs, lions, monkeys, elephants and any number of other species that could find a part to play. With studio contracts and the potential to earn sums equal to that of their human co-stars was it any wonder that animals (and their trainers) were ever present. Cats, however, had something of a unique place within this menagerie of animals. Some, like the young cat that sits on Marlon Brando's knee in a scene from The Godfather found themselves a place in cinema history, but most simply lived out their lives within the confines of the lots untroubled by dreams of stardom. Hollywood Cats showcases an incredible selection of photographs, taken during the golden age of Hollywood, of stars with their cats, celebrating and documenting this special relationship. Both Carole Lombard and Greer Garson manage to look even more sultry draped alongside their feline friends; photographs of madcap duo Laurel and Hardy playing with a kitten are both comical and endearing. Perhaps the most famous - and arguably the most important of all Hollywood cats is the MGM lion, Leo, who appeared (and still appears) on every MGM movie. ...Show more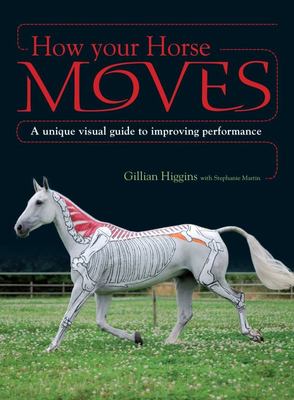 $44.99
AUD
Category: Animal Care
Offers an 'inside-out' view of how the horse uses its body, that is presented in a graphic, easy-to-follow way to help you in improving various aspects of riding and training. This title includes practical exercises that demonstrate how to improve movement, build the right muscles and increase supplenes s in the horse. ...Show more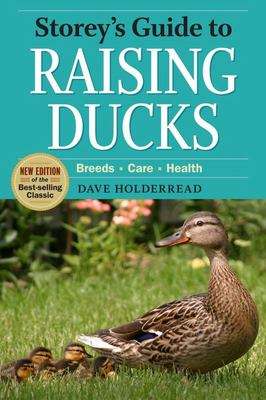 $29.99
AUD
Category: Animal Care | Series: Storey's Guide to Raising
A guide to raising ducks that provides information for those who want to keep ducks. It covers such topics as: choosing the right breed, including rare breeds and hybrid ducks; breeding and rearing practices; feeding; and, butchering. It includes a comprehensive resource section for both the novice and the veteran farmer. ...Show more
$49.99
AUD
Category: Animals | Series: Wildlife Photographer of the Year Ser.
Each year the Wildlife Photographer of the Year exhibition is seen by millions through a global tour and international media coverage. Portfolio 30 displays the full collection of 100 images awarded in the 2019 competition. Selected by an international jury for their artistic merit and originality from over 45,000 entries, they represent the work of over 100 nationalities. Displaying different styles, techniques and ways of seeing, the collection is both a showcase for photographers who specialise in documenting the natural world and a celebration of nature. Each picture is accompanied by the story of how it was taken and what it reveals. The divisions are by subject - whether plants or animals, environment or landscape - and photographic genre, including portraiture, black and white and underwater. There are also special awards for young and up-and-coming photographers and, most important, for environmental and conservation stories, reminding us of our dependence on and conflicting attitudes towards nature. ...Show more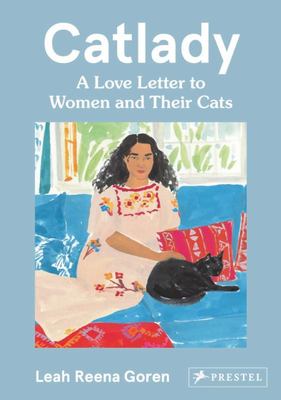 Catlady
by Leah Goren; Emma Straub (Contribution by); Aidy Bryant (Contribution by); Jen Gotch (Contribution by)
$39.99
AUD
Category: Animals
The connection between women and cats is timeless--explore how this truth endures in the 21st century through Leah Goren's enchanting artwork, along with contributions by more than 25 women.   There's no question that cats rule the world--ask any cat owner and they'll tell you how these balls of fur i nsert themselves into our lives and establish dominion over the household. In this book, Leah Goren brings together smart, funny essays by ban.do founder Jen Gotch, writer Mara Altman, novelist Emma Straub, and designer Justina Blakeney, among others. She also conducts illuminating interviews with women who have built their lives or careers around cats, such as Lisa Kyt saho, the head of a cheetah rehabilitation and conservation organization in South Africa, and Hannah Shaw, a humane educator and rescuer of neonatal kittens. Throughout the book, Goren's appealing illustrations bring the joys of cat friendship to life, while her observations about the roles that cats have played in history, fashion, mythology, and art help us understand why the human-cat connection is so powerful. Sophisticated yet accessible, and featuring the work of a hugely popular illustrator, this book's wisdom and artwork reveal deeper truths about what makes cats so appealing as companions. Catlady will speak to the millions of cat lovers who know just how strongly we identify with our feline friends. ...Show more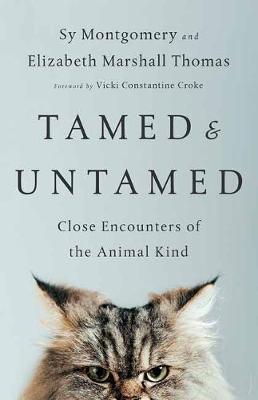 $29.99
AUD
Category: Animals
Tamed and Untamed--a collection of essays penned by two of the world's most celebrated animal writers, Sy Montgomery and Elizabeth Marshall Thomas--explores the minds, lives, and mysteries of animals as diverse as snails, house cats, hawks, sharks, dogs, lions, and even octopuses. Drawing on stories of animals both wild and domestic, the two authors, also best friends, created this book to put humans back into the animal world. The more we learn about what other animals think and do, they explain, the more we understand ourselves as animals, too. Writes Montgomery, "The list of attributes once thought to be unique to our species--from using tools to waging war--is not only rapidly shrinking, but starting to sound less and less impressive when we compare them with other animals' powers." With humor, empathy, and introspection, Montgomery and Thomas look into the lives of all kinds of creatures--from man's best friend to the great white shark--and examine the ways we connect with our fellow species. Both authors have devoted their lives to sharing the animal kingdom's magic with others, and their combined wisdom is an indispensable contribution to the field of animal literature. The book contains a foreword by Vicki Constantine Croke, author of the bestseller Elephant Company. ...Show more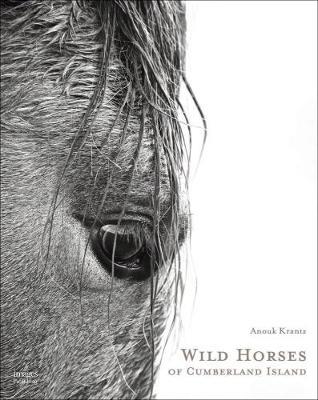 $75.00
AUD
Category: Animals
-Exceptional fine art photography 10 years in the making of the landscape and wild horses of Cumberland Island by a celebrated and award-winning photographer, Anouk Masson Krantz -An insider's exploration of a remote getaway off the coast of Georgia (site of the wedding of John F. Kennedy Jr. and Caroly n Bessette) once owned by the Carnegies and now owned and operated by the National Park Service -A book focused on the world of wild horses, photography, island life, and capturing a past time in the modern day -A beautiful tome for collectors and design enthusiasts for its rich and awe-inspiring imagery with a narrative story to match A longtime favorite getaway for America s most influential families, Cumberland Island, off the Atlantic coast of Georgia, offers breathtaking white-sand beaches, rolling dunes, old-growth oak forests, and salt marsh tidal estuaries. At the center of it all is a population of horses that has thrived, untouched for generations, within this serene sanctuary. In Wild Horses of Cumberland Island, photographer Anouk Masson Krantz has captured the dramatic scenery and majestic horses as they have never been seen before. Her images show the remarkable animals in their naturally diverse ecosystems. A lone horse on a distant beach; four creatures peacefully grazing; a shy animal peering over its shoulder from a brushy thicket - Krantz's portfolio, built over the last decade, is an intimate reflection not only of Cumberland Island's exceptional beauty and spirited horses, but of the history and the safekeeping that have allowed both to flourish. ...Show more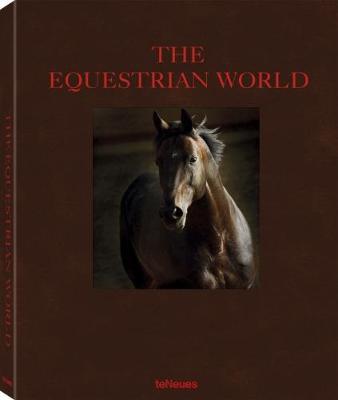 $195.00
AUD
Category: Animals
Horse expert and aficionado, Peter Clotten takes you on a journey in The Equestrian World into a world where there is always the scent of polished leather and fresh hay in the air. Peek behind the scenes at world-famous competitions-from heart-pounding head-to-head races and hard-hitting polo matches to exquisitely controlled dressage riding.Expressive portraits and informative accompanying text will acquaint you with famous riders and horse enthusiasts as well as manufacturers, saddleries, and designers. ...Show more