$36.99
AUD
Category: Animals | Series: Wilson Sisters | Reading Level: Near Fine
AVAILABLE FROM 30/9/16 The adventures of the Wilson sisters in the American West. This is the third book from bestselling author and television star Kelly Wilson. Kelly's first two books, For the Love of Horses and Stallion Challenges were full of stories from the Wilsons' quest to/sa/e wild Kaimanawas from the government cull. This time the Wilsons are taking on a new challenge, to tame mustangs at a ranch in Wyoming for competition in the Extreme Mustang Makeover. Join the Wilsons as they take on an adventure with a surprising twist, and a horse trek across six states in the American west. ...Show more
$32.99
AUD
Category: Animals
What can we learn from the gentle art of listening? With affection and wit, artist and writer Megan Anderson has assembled characters from the dog world to put a canine face on human observations - those things that occupy our thoughts, and delight, move or perplex us. By imagining dogs as the bearers o f candid human thoughts, Word of Dog offers a glimpse into the beauty of the everyday - a joy for readers of all breeds and temperaments. ...Show more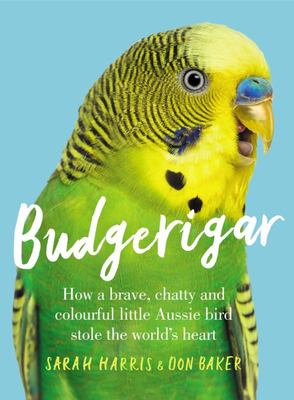 $29.99
AUD
Category: Animals
A curiosity of everything you ever wanted to know (or realised you never knew) about budgies. Beautiful and cheeky, delightful and enchanting, wild or tamed budgerigars are Australia's gift to the bird world.They sing and dance, and yawn as contagiously as humans. They are masters of mimicry. They grasp simple grammar, can count to six and have memories that belie their size. They've been coveted by royals and been companions to the great and famous as well as grannies in suburban kitchens around the world. They've been painted by masters, rendered in the finest porcelain and graced fashionable hats and earrings of the highest order. Their image has been used to sell whisky, stamps and laundry detergent and everything in between.Surprising, charming and occasionally alarming, Budgerigar is the book that at last opens the cage door on the incredible story of the little bird that grew. ...Show more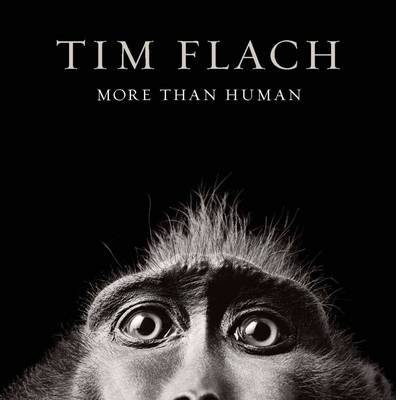 $85.00
AUD
Category: Animal Care
Award-winning photographer Tim Flach has spent years enquiring into the magic and mystery of the essential bond we have with animals. Now, in the culmination of years of tireless, expert endeavour, he presents an extraordinary body of work in which each image is more striking and powerful than the last. Just as Flach's highly acclaimed previous books, MORE THAN HUMAN will amaze, inspire, puzzle, challenge and liberate, in a constant affirmation of the animal, whether it be rare or common, defenceless, clumsy or dangerous, each having an intrinsic value illuminated by Flach's masterful lens. Shedding light on Flach's images will be a deeply perceptive yet accessible collection of texts, written and edited by acclaimed author Lewis Blackwell. ...Show more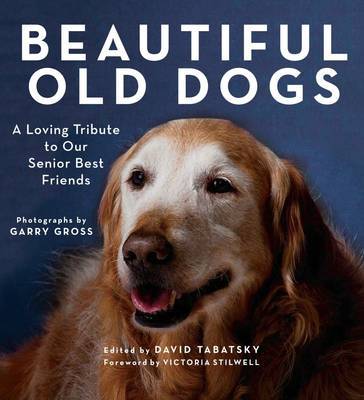 $19.99
AUD
Category: Animal Care
Gandhi once said, "The greatness of a nation and its moral progress can be judged by the way that its animals are treated." How people regard older animals is especially revealing. David Tabatsky has collected the exquisite photography of the late Garry Gross and carefully curated an accompanying select ion of moving, insightful, funny, and uplifting essays and short pieces by a range of writers. Beautiful Old Dogs is a heartfelt, emotional, passionate tribute to old dogs. ...Show more
$34.95
AUD
Category: Animal Care
What is it? What is the reason that allows us to train dogs to find whatever it is we seem to be seeking? Dogs are an amazing animal with a nose to prove it. There are also the advantages of being able to use this domesticated and loving animal to perform tasks for us just because they love the attentio n, food or the toy at the end of the task. There really is no greater joy than to watch your dog do what you have trained it to do and do it well. But how does this work? What is scent theory? Do we really know how and why our dogs do what they do? The word theory means an idea, an opinion in some cases. There is real science behind the structure and abilities of a dogs olfactory but a theory about what they do with that scent is just that, a theory. I have been a search and rescue K9 tracking and trailing handler for over 10 years and have been shown and made a believer out of a scent theory that works, and works well, not just on some dogs but all dogs I have worked with. In this book I will present what I was taught, what I have found to be realistic and workable and what can help you train your dog to become a master tracker, trailer, air scent, drug or cadaver dog. The information in this book is also derived from experiences of not only myself but many handlers I have worked with over the years, some in search and rescue and some from law enforcement. ...Show more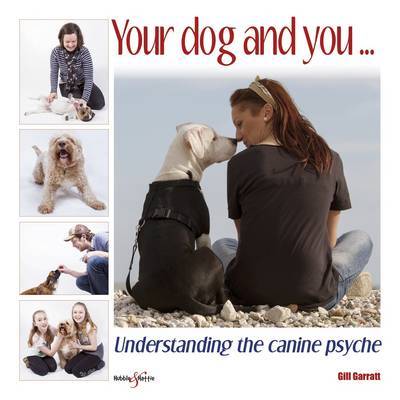 $34.99
AUD
Category: Animal Care
Your dog and you ...understanding the canine psyche examines the relationship between people and dogs from a psychological perspective, incorporating Cognitive Behavioural Therapy (CBT) to facilitate this: uniquely, the first time that CBT has been used to help owners relate to their dogs. A dog's behav iour can be a reflection of the emotions an owner may be experiencing; it follows that insight into our behaviour using CBT to reduce emotional unrest will, in turn, be reflected in a dog's behaviour. Dogs have had to become experts at reading people in order to live with us. By understanding our dog and how he responds to us, we can comprehend more about our world and how our dog sees us. Dogs are naturally expert psychologists, and have, over centuries, been bred and domesticated to live harmoniously with us. That they have - in the main - achieved this so well reflects this amazing animal's ingenuity. ...Show more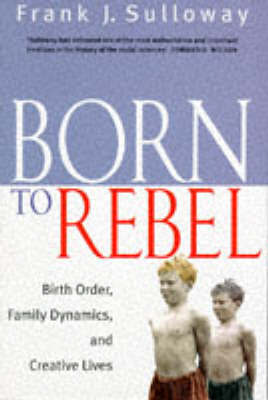 $29.99
AUD
Category: Animal Care
More than a half-century ago the Canadian Wildlife Service assigned the naturalist Farley Mowat to investigate why wolves were killing arctic caribou. Mowat's account of the summer he lived in the frozen tundra alone-studying the wolf population and developing a deep affection for the wolves (who were o f no threat to caribou or man) and for a friendly Inuit tribe known as the Ihalmiut ("People of the Deer")-is a work that has become cherished by generations of readers, an indelible record of the myths and magic of wild wolves. ...Show more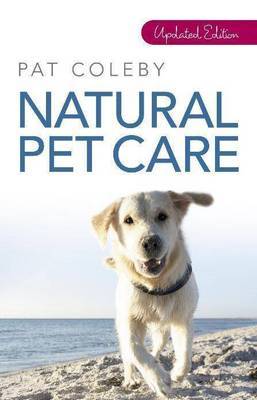 $21.99
AUD
Category: Animal Care
Natural Pet Care will help you keep your pet healthy by showing how to: develop and maintain excellent health using natural methods; understand the real nutritional needs of an animal; provide better, natural food with more vitamins and minerals; save heartbreak and expense by avoiding degenerative dise ase. In this book, Pat Coleby explains how easy it is to keep your pet in tiptop condition without using expensive treatments. Her advice covers cats, dogs, rabbits and guinea pigs. ...Show more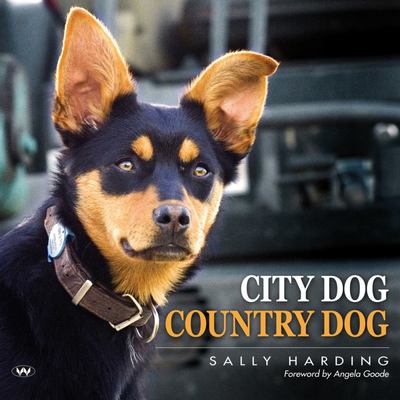 City Dog, Country Dog
by Sally Harding; Angela Goode (Foreword by)
$19.95
AUD
Category: Animal Care
City Dog Country Dog is a pictorial celebration of Australia's larrikin canines: some are top dog in high-rise buildings, others are more at home mustering cattle in the outback.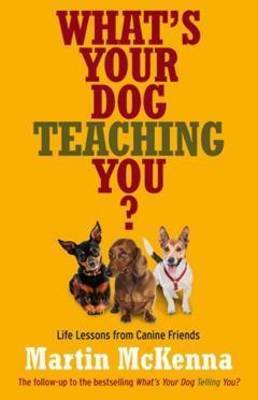 $24.99
AUD
Category: Animal Care
Martin McKenna, the Dog Man, has learned plenty from the dogs he grew up with and from the dogs he now owns. He firmly believes that dogs hold the key to human happiness and well being and that they can help us to be better people - if we only learned how to learn from them. Over the years he has counse lled countless people in doggy lore, in how to be more relaxed, more confident, less aggressive, more loyal, how to make the most out of life, how to use routine to clear your head - and many other useful modes of behaviour. In this book he runs through the many lessons dogs can teach us, via colourful anecdotes about hounds and their owners. Be warned! Not everyone is up to the task of learning from their dog. ...Show more
$18.99
AUD
Category: Animal Care | Series: Green Guide Ser.
This text is intended as an introduction to the habitats of the spiders of Australia, and to those Australian groups that are particularly common, interesting or significant to humans. Organized into behavioural categories, the five sections cover ancient spiders, roving spiders, sit-and-wait spiders, s nare makers and web-weavers. The individual species or group entries describe key characteristics such as where they are found, food requirements and behavioural habits, and each entry is accompanied by a colour photograph. A key feature is the gee whiz spread which aims to answer many of the most common questions about why spiders do what they do and reveals facts and practical information for the amateur enthusiast. ...Show more