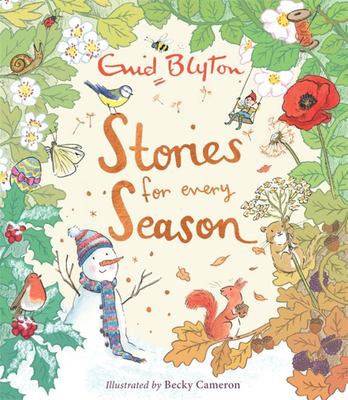 $39.99
AUD
Category: Classics
A beautiful treasury of stories for every season from one of the world's best-loved storytellers. With gorgeous full-colour illustrations throughout, this collection will delight at any time of the year and makes the perfect gift. Step into a world of magic and nature, where elfin tailors make clothes from autumn leaves and a spring lamb remembers a kind little girl. Join a fawn as it shelters from a summer storm, learn how to help birds keep warm in cold weather and share the wonder of the seaside, where you might just meet a fairy in a seashell . . . Divided into four sections to reflect the seasons, this treasury contains 28 timeless stories from Enid Blyton's archives - plus a bonus extra story for Christmas. Some of these wonderful tales are collected in book form for the very first time. It is gorgeously illustrated by Becky Cameron, acclaimed illustrator of Treasury of Bedtime Stories by Enid Blyton and of Paddington and the Christmas Wish.   ...Show more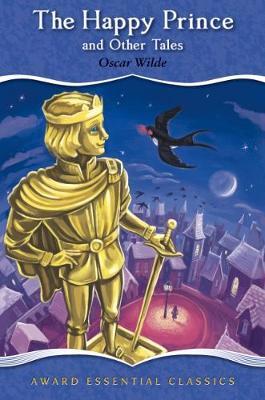 $14.99
AUD
Category: Classics | Series: Award Essential Classics | Reading Level: Children's - Grade 3-4, Age 8-9
Award Essential Classics Collectable, complete and unabridged quality ardcover editions of the world's most popular and enduring stories that build into an indispensible library for readers of all ages. Age 8+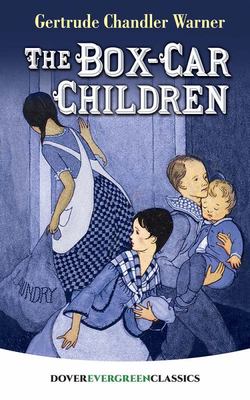 $13.99
AUD
Category: Classics | Series: Dover Children's Evergreen Classics Ser.
Four orphans -- Henry, Jessie, Violet, and Benny -- discover an abandoned boxcar and move in, embarking on a life of self-reliance and hard work. They also enter a world of freedom and adventure. When Violet falls ill, they're forced to take her to a doctor, even though they'll risk losing their indepen dence by getting a grown-up involved. Gertrude Chandler Warner read this story to her students and rewrote it many times to make sure that it would be both engaging and easy to read. The Box-Car Children was so successful that she published 18 sequels. Warner noted that the book "raised a storm of protest from librarians who thought the children were having too good a time without any parental control That is exactly why children like it " Ranked among the all-time "Top 100 Chapter Books" in a School Library Journal survey, The Box-Car Children is also among the National Education Association's "Teachers' Top 100 Books for Children." ...Show more
$22.99
AUD
Category: Classics | Series: Flame Tree Collectable Classics Ser.
Newland Archer, gentleman lawyer and heir to one of New York City's most illustrious families, is happily anticipating a highly desirable marriage to the sheltered and beautiful May Welland. Yet he finds reason to doubt his choice of bride after the appearance of Countess Ellen Olenska, May's exotic and beautiful 30-year-old cousin. Olenska strikes Archer as the opposite of the innocent and ignorant May Welland. Ellen has returned to New York from Europe after scandalously separating herself (per rumor) from a disastrous marriage to a Polish count. At first, Ellen's arrival and its potential taint on the reputation of his bride-to-be's family disturbs Newland, but he becomes intrigued by the worldly Ellen, who brazenly flouts New York society's fastidious rules. ...Show more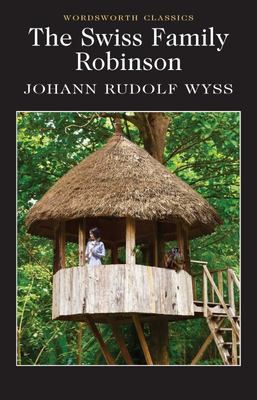 $7.99
AUD
Category: Classics | Series: Wordsworth Classics Ser.
Johann Rudolf Wyss' tale of a family's adventures on an isolated desert island is a great children's favourite. The plot is a simple one but has many surprises and excitements along the way, which is part of the book's enduring charm. The Robinson family, consisting of William and Elizabeth and their fo ur children, Fritz, Ernest, Jack and Francis, along with two dogs, Turk and Juno, find themselves shipwrecked on a tropical island in the East Indies. They are fortunate enough to have salvaged some of the wrecked ship's cargo of livestock Including chickens and geese, as well as guns and carpentry tools. With the help of his family, the father, William, sets about establishing a home and a self-sufficient base in their new and strange environment. The novel then details the exploits, trials and tribulations the Robinsons experience in the next ten years on the island. Initially they construct a treehouse, but as time passes they settle in a more permanent dwelling in part of a cave. They discover food such as coconuts, sugarcane, honey and potatoes, and secure themselves against danger. Adventure follows adventure as they explore the territory, encounter wild birds and terrifying animals, plant crops, and settle in for a long stay. The narrative is so engrossing for a while we become castaways, too, with the Robinsons on their desert island. ...Show more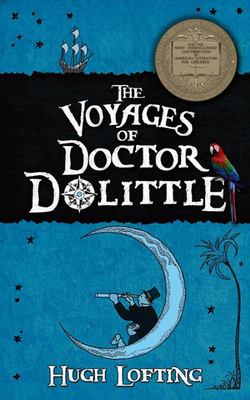 $27.99
AUD
Category: Classics
This Newbery Medal-winning adventure, the second book in the ever-popular Doctor Dolittle series, finds the physician who can talk to animals setting sail in search of a missing colleague. Join the good doctor and his new assistant, nine-year-old Tommy Stubbins, as they hunt for Long Arrow, the world's greatest naturalist. Together with Jip the Dog, Polynesia the Parrot, and other memorable characters, the doctor and Tommy travel from their home in Puddleby-on-the-Marsh to the Mediterranean sea and South America, braving a shipwreck on a mysterious island and encountering an enigmatic creature at the bottom of the ocean. "Any child who is not given the opportunity to make the acquaintance of this rotund, kindly, and enthusiastic doctor/naturalist and all of his animal friends will miss out on something important," declared wildlife biologist Jane Goodall. Doctor Dolittle has delighted readers for over a century, ever since Hugh Lofting enlivened his letters from the trenches of World War I with fancifully illustrated tales of a man with a special gift for communication. The doctor remains a beloved figure whose concern for the environment and promotion of peaceful coexistence among all the planet's creatures form a fine example for readers of all ages. ...Show more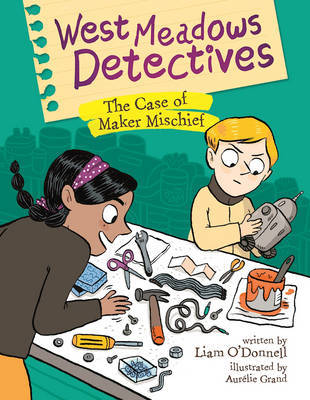 $24.99
AUD
Category: Classics | Series: West Meadows Detectives
Myron, the third-grade detective who loves logic, facts, and solving mysteries, gets the chance to crack another case when he finds out his classmate Jordan's robot has been stolen. Jordan and tech-savvy Danielle, known as -Glitch, - had been working on it for weeks for the upcoming Maker Faire Robot Ma ze Challenge. Together with his detective partner, the hyper-energetic Hajrah, Myron pins down two suspects: Sarah -Smasher- McGintley, the school bully, and Lionel Amar, another robot builder who was caught with Jordan and Glitch's plans. But after investigating the case further, they find out the thief is someone entirely unexpected. Myron's unique perspective from the autism spectrum and his eye for detail make him a top-notch sleuth. Similarly, the other neurodiverse kids in his resource room demonstrate creative problem solving and unique talents that come in handy for the case. Black-and-white spot illustrations accompany the text in this fun and accessible page-turner for independent readers. With a connection to STEAM and the maker movement, this book is an exciting next installment in the West Meadows Detectives series. LEVELINGGrade Range: 1-5Fountas & Pinnell: OLexile: 510L COMMON CORERL.3.1,2,3,4,5,6,7,9,10W.3.4,5,6,7,8,10SL.3.1,1b,1c,1d,2,3,4,6RF.3.3,3a,3b,3c,3d,4,4a,4cL.3.3,3a,4,4a,4c,5,5a,5b,5c,6 ...Show more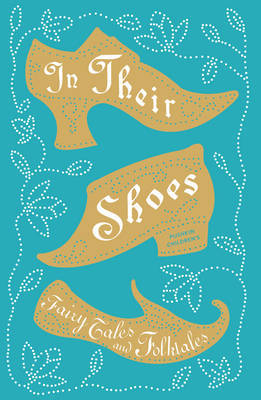 $12.99
AUD
Category: Classics
Red shoes, golden slippers, seven-league boots...Just step into the shoes of princes and princesses, ogres and orphans, cats and rabbits, and discover a fascinating fairy-tale world of footwear. Did you know that long ago Cinderella lived in China? That dogs in America wear boots? And that a small pair of shoes in France can fall in love? With original illustrations by Lucie Arnoux, this is a timeless and captivating collection of fairy tales and folktales, whose footprints have lasted through the generations, over the centuries, and all around the world. ...Show more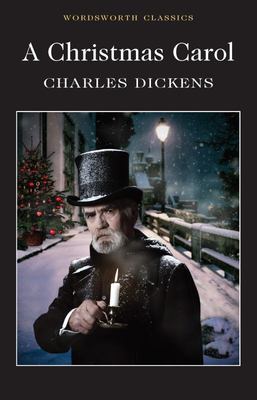 $7.99
AUD
Category: Classics | Series: Wordsworth Classics Ser.
A Christmas Carol in Prose, Being a Ghost Story of Christmas, usually known just as A Christmas Carol is a fairy-tale novel by a British classic Charles Dickens, that was published in 1843. It consists of five chapters, or staves as the author named them. Among all the stories about Christmas, A Christm as Carol by Dickens this one became the most popular story about Christmas in Great Britain and outside the country. The main character is an old gloomy miser Ebenezer Scrooge, who doesn't love anyone or anything except his money. He doesn't understand why everybody is so happy about Christmas and with disgust, refuses the invitation from his kind nephew to celebrate this holiday together with his family. On Christmas Eve, the ghost of his former business partner Jacob Marley appeared in front of Scrooge, and it changed him drastically... Notable works by Charles Dickens: The Pickwick Papers Oliver Twist Nicholas Nickleby A Christmas Carol David Copperfield Bleak House Little Dorrit A Tale of Two Cities Great Expectations ...Show more
$7.99
AUD
Category: Classics | Series: Children's Classics
What Katy Did at School and What Katy Did Next continue the story of the high-spirited and rebellious American girl, Katy Carr, and her family, who first appeared in What Katy Did. What Katy Did at School is a compelling tale of the intrigues of life at the New England girls' boarding school which Katy attends. Her trials and adventures are all interwoven with a sense of fun and gently ironic good humour. What Katy Did Next describes a tour by Katy of Europe, as she evolves from the child of earlier books into a spirited young woman, and brings to a satisfying close this delightful trilogy. ...Show more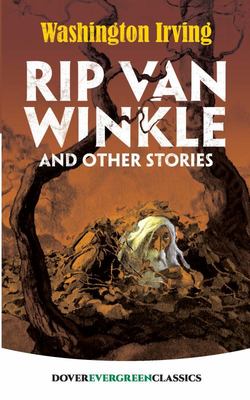 $11.99
AUD
Category: Classics | Series: Dover Children's Evergreen Classics Ser.
Travel back in time to the days before the American Revolution, when Dutch settlers populated the little towns along the Hudson River and ghosts roamed the mountains and river valleys. In "Rip Van Winkle," a henpecked husband escapes his nagging wife by wandering the Catskills, where he encounters some mysterious mountain men and tastes a strange brew with unexpected effects. "The Legend of Sleepy Hollow" recounts schoolmaster Ichabod Crane's dream of marrying a wealthy farmer's daughter. But Ichabod's ambitions take a sudden turn with his terrifying late-night encounter with the dreaded Headless Horseman. In addition to these famous fables by Washington Irving, America's first popular author, the collection includes two other short stories: "The Spectre Bridegroom," a tale of an arranged marriage that comes to a chilling conclusion; and "Mountjoy," in which a bookish young man discovers romance and learns a real-life lesson. ...Show more
$52.99
AUD
Category: Classics | Series: Gothic Fantasy Ser.
The Danish author Hans Christian Andersen is known predominantly for his remarkable series of fairy tales, many of which remain classics today. Evocative and poignant, their rich narratives are hugely compelling and tend to explore morality in an accessible and thought-provoking way.   This latest col lection celebrates Andersen's unique literary output and gathers together much-loved tales such as 'The Little Mermaid', 'The Emperor's New Clothes', 'The Ugly Duckling', 'The Princess and the Pea' and 'The Snow Queen'. ...Show more