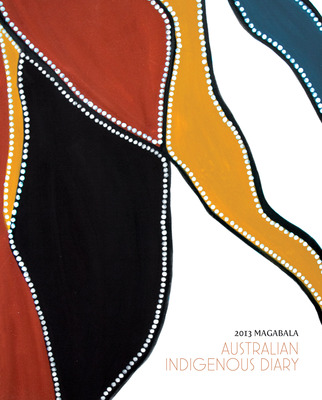 $29.95
AUD
Category: Diaries
Making the most of Magabalas strengths and reputation, the 2013 Magabala Australian Indigenous Diary is a national diary, celebrating Aboriginal culture, land and people. It features full-colour reproductions of artworks by artists from around Australia, full-colour, stunning photography from one of Aus tralias leading Indigenous photograpers, Wayne Quilliam, and significant dates in Indigenous history throughout the diary, with short, pithy information on dates. The Diary pages are one week to an opening (1dps) per week. ...Show more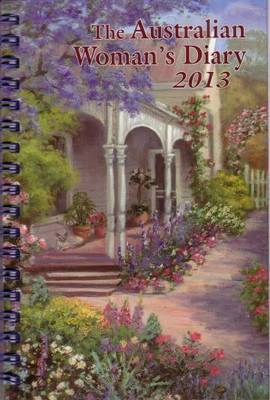 $5.95
AUD
Category: Diaries
A practical diary for everyday use. Including convenient pages for: personal information, frequently used phone numbers, school and public holidays, priorities for the year with two weeks to the opening and quote of the week.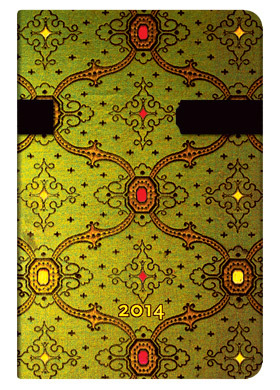 $22.95
AUD
Category: Diaries
Mini | Week-at-a-Time  Keeping You On Schedule and In Style Each Dayplanner contains helpful supplementary material Monthly planners for 2014 National and international holidays and celebrations summary for 2014 International dialing codes Clothing sizes, measurements, and temperature conversio n tables World time zone chart Travel planning memo page Birthdays and important dates memo page Extra note pages Year planner for 2015 Holidays and celebrations for 2015 Convenient, removable address book insert in all sizes Includes | Helpful Supplementary Material • Memento Pouch • Two Ribbon Page Markers Attributes | 160 pages • 3.75" x 5.5" Magnetic Clasp Closure ...Show more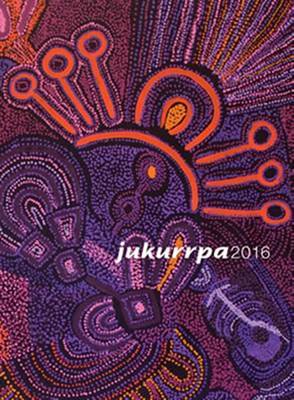 $29.95
AUD
Category: Diaries
* Annotated listing of public holidays and significant Australian events and achievements * Day-to-a-page format * User friendly size, 215x170mm * Spiral binding - easy to turn pages * Monthly planners, notes and contacts pages * Two pull-out bookmarks * Annual seasons according to the Central Arrernte people of Mparntwe (Alice Springs) ...Show more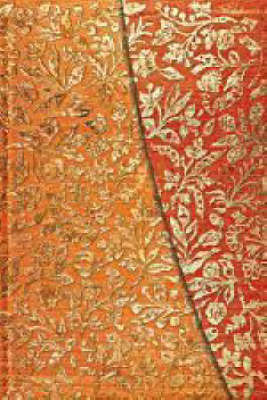 $29.95
AUD
Category: Diaries
Gold leaf blocking on leather and parchment had been practiced in Europe since the early 16th century. From 1698 onwards this technique was applied to paper. What became known as brocaded paper was produced in a relief printing process - a design cut in relief from a sheet of copper or brass at least 6 mm thick, using a number of different metalworking tools. The repertoire of shapes used to decorate brocaded paper, among them ribbons, tendrils, ... arabesques and floral blossoms, closely echo the patterns adorning the leather wall coverings and silk damask of the time. Towards the end of the 18th and in the 19th century the predominant motifs chosen were leaves with figurative patterns, laid out like a picture sheet. Our journal cover designs are based on some beautiful examples of this sumptuous variety of coloured paper housed in museums in Augsburg, Nuremberg and Furth in Germany. ...Show more
$14.95
AUD
Category: Diaries
Charming original artwork by Kristina Swarner graces the Make Believe journal. Her dreamlike images encourage musings and reflections. With lined pages and magical vignettes that inspire stories, visions and adventures to come, this Make Believe journal will awaken your writing voice. -FSC certified re cycled paper -Durable cover -Perfect bound -224 lined pages -Beautifully illustrated ...Show more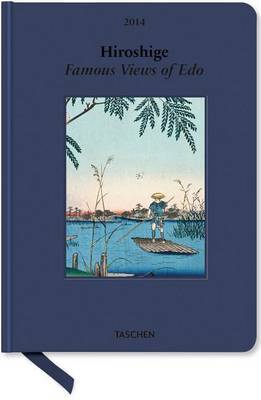 $24.99
AUD
Category: Diaries | Series: Taschen Small Clothbound Diary
TASCHEN's Small Cloth Calendar. Hiroshige - 2014 About the Series: TASCHEN's Small Cloth Calendars are hardcover, cloth-bound, small diaries, feature week-at-a-glance layouts and a color reproduction on each spread. This cute little item makes keeping track of time a pleasure.