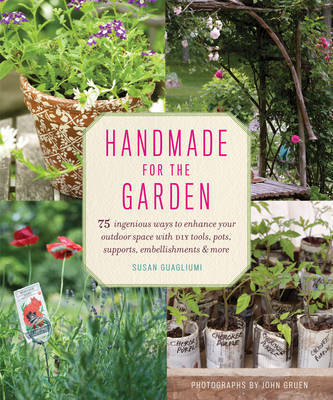 $35.00
AUD
Category: Gardening
The DIY craze has moved beyond the craft room, into the kitchen and outside to the garden. In Handmade for the Garden, Susan Guagliumi shares a treasure trove of original projects that she has been perfecting over the last 10 years in her garden. Relying on easy-to-find and repurposed materials, Guagliu mi presents projects that not only make planting and growing efficient and successful but also add a personal touch to the garden-scape. Among the more than 50 DIY projects are newspaper seedling pots; mini hothouses; painted, stamped and stenciled terracotta pots and mosaic stepping stones. Gardeners of all skills levels will be inspired to experiment with form and function to discover creative, artful ways to personalise and beautify their gardens with handmade objects. ...Show more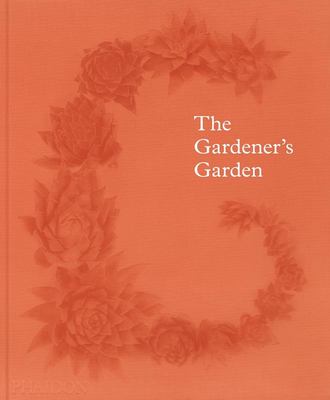 The Gardener's Garden
by Toby Musgrave (Contribution by); Richard Aitken; Ravindra Bhan; Madison Cox (Introduction by); Bill Noble (Contribution by); Lindsey Taylor (Contribution by); Ruth Chivers
$95.00
AUD
Category: Gardening
The ultimate garden book - both a collection of gardens from around the world and a resource for those seeking inspiration on garden design and planting. Featuring over 250 permanent gardens by leading garden designers, horticulturalists and landscape architects, from the 14th century to the present day , and covering all key types and styles of garden, this well‐illustrated compendium combines images, text, key information and captions for each of the featured gardens, appealing to both amateur and professional gardeners, as well as garden designers. ...Show more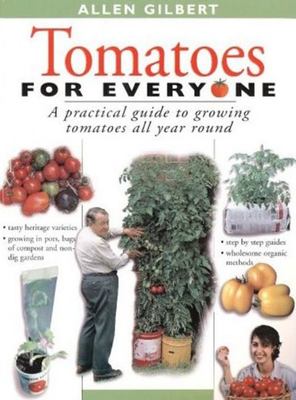 $29.95
AUD
Category: Gardening
Choose from 100s of varieties, and grow them from seeds or grafts, in non-dig gardens and pots, or by using hydroponics.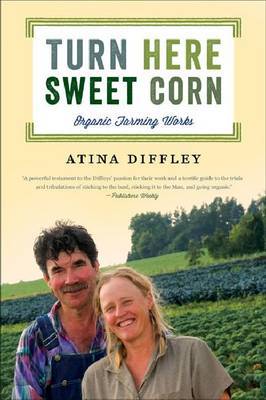 $22.99
AUD
Category: Gardening | Series: Fesler-Lampert Minnesota Heritage Book
When the hail starts to fall, Atina Diffley doesn't compare it to golf balls. She's a farmer. It's "as big as a B-size potato." As her bombarded land turns white, she and her husband Martin huddle under a blanket and reminisce: the one-hundred-mile-per-hour winds; the eleven-inch rainfall ("that broccol i turned out gorgeous"); the hail disaster of 1977. The romance of farming washed away a long time ago, but the love? Never. In telling her story of working the land, coaxing good food from the fertile soil, Atina Diffley reminds us of an ultimate truth: we live in relationships--with the earth, plants and animals, families and communities.A memoir of making these essential relationships work in the face of challenges as natural as weather and as unnatural as corporate politics, her book is a firsthand history of getting in at the "ground level" of organic farming. One of the first certified organic produce farms in the Midwest, the Diffleys' Gardens of Eagan helped to usher in a new kind of green revolution in the heart of America's farmland, supplying their roadside stand and a growing number of local food co-ops. This is a story of a world transformed--and reclaimed--one square acre at a time.And yet, after surviving punishing storms and the devastating loss of fifth-generation Diffley family land to suburban development, the Diffleys faced the ultimate challenge: the threat of eminent domain for a crude oil pipeline proposed by one of the largest privately owned companies in the world, notorious polluters Koch Industries. As Atina Diffley tells her David-versus-Goliath tale, she gives readers everything from expert instruction in organic farming to an entrepreneur's manual on how to grow a business to a legal thriller about battling corporate arrogance to a love story about a single mother falling for a good, big-hearted man. ...Show more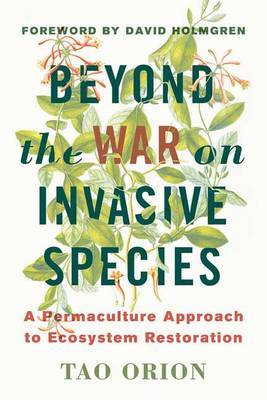 $34.99
AUD
Category: Gardening
Invasive species are everywhere, from forests and prairies to mountaintops and river mouths. Their rampant nature and sheer numbers appear to overtake fragile native species and forever change the ecosystems that they depend on. Concerns that invasive species represent significant threats to global biod iversity and ecological integrity permeate conversations from schoolrooms to board rooms, and concerned citizens grapple with how to rapidly and efficiently manage their populations. These worries have culminated in an ongoing war on invasive species, where the arsenal is stocked with bulldozers, chainsaws, and herbicides put to the task of their immediate eradication. In Hawaii, mangrove trees (Avicennia spp.) are sprayed with glyphosate and left to decompose on the sandy shorelines where they grow, and in Washington, helicopters apply the herbicide Imazapyr to smooth cordgrass (Spartina alterniflora) growing in estuaries. The war on invasive species is in full swing, but given the scope of such potentially dangerous and ecologically degrading eradication practices, it is necessary to question the very nature of the battle. Beyond the War on Invasive Species offers a much-needed alternative perspective on invasive species and the best practices for their management based on a holistic, permaculture-inspired framework. Utilizing the latest research and thinking on the changing nature of ecological systems, Beyond the War on Invasive Species closely examines the factors that are largely missing from the common conceptions of invasive species, including how the colliding effects of climate change, habitat destruction, and changes in land use and management contribute to their proliferation. Beyond the War on Invasive Species demonstrates that there is more to the story of invasive species than is commonly conceived, and offers ways of understanding their presence and ecosystem effects in order to make more ecologically responsible choices in land restoration and biodiversity conservation that address the root of the invasion phenomenon. The choices we make on a daily basis the ways we procure food, shelter, water, medicine, and transportation are the major drivers of contemporary changes in ecosystem structure and function; therefore, deep and long-lasting ecological restoration outcomes will come not just from eliminating invasive species, but through conscientious redesign of these production systems." ...Show more
$59.99
AUD
Category: Gardening
Wake up to the beautiful sound of bird song every day. Discover how to identify the most common garden birds, and how to choose, grow, and maintain the native plants that will attract them to your backyard. From acacias to eucalypts, and from honeyeaters to kookaburras, this essential guide will help tr ansform any garden across Australia into an avian paradise. Featuring plant and bird directories illustrated with superb color photographs and line drawings, as well as comprehensive planting tables and expert advice, this book has all you need to create a refuge for birds--and so preserve Australia's amazing natural heritage and biodiversity. ...Show more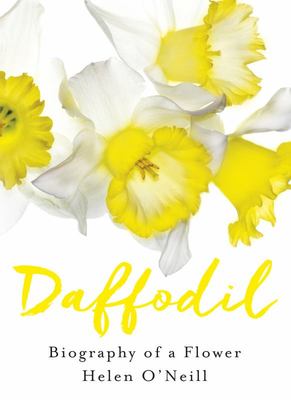 Daffodil
by Helen O'Neill
$35.00
AUD
Category: Gardening
A beautifully illustrated, visually lush and intriguing book about the world's most popular and most powerful flower. The daffodil is the beautiful first flower of spring, the inspiration of poets, a treasure-trove to scientists and a symbol of everything from unrequited love, rebirth, eternal life and misfortune. Over centuries, the daffodil has been so many things to so many people: it was called 'Narcissus' by the Greeks and prized by the Romans as guarantee of passage to the Underworld; it was used by medieval Arabs and ancient Chinese for its medicinal properties and it has inspired poets, lovers, artists and scientists down the ages. But in telling the story of the daffodil, what award-winning, best-selling writer Helen O'Neill is really telling is the story of humanity. It's a narrative of progress from superstition and myth, taking in politics, greed, religion, science, chance, redemption and love. But, appropriately enough for a flower that is now used on a worldwide basis to raise funds for cancer research, it is, above all, a story of hope. Moving, fascinating, eloquent, and also beautiful. ...Show more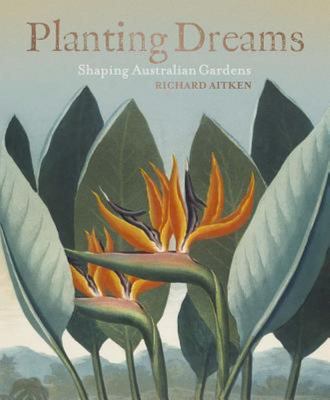 $49.99
AUD
Category: Gardening
'A garden should ...be just a little too big to keep the whole cultivated. Then it gives it a chance to go a little wild in spots' - Edna Walling, landscape designer Waratah or wattle? Chrysanthemum or rose? Planting Dreams celebrates the artistry and imagination that have shaped Australian gardens. Res pected garden historian Richard Aitken explores the environmental and social influences that have helped produce our unique gardening culture - from Indigenous land management and the earliest European garden at Farm Cove, to the potted plants and besser block screens of mid-twentieth century modernist design and beyond. Drawing on the unparalleled collections of the State Library of New South Wales, Planting Dreams showcases Australian garden making in all its richness and diversity through a stunning and intriguing mix of paintings, sketches, photographs, and prints, from popular culture to high art. 'An elegant look at the miraculous gardening evolution' - Indira Naidoo, author of The Edible Balcony ...Show more
$39.99
AUD
Category: Gardening | Series: Science for Gardeners Ser.
Gardeners are inherently curious. They make note of a plant label in a botanical garden and then go home to learn more. They pick up fallen blossoms to examine them closer. They spend hours reading plant catalogues. But they are often unable to accurately name or describe their discoveries. A Botanist's Vocabulary gives gardeners and naturalists a better understanding of what they see and a way to categorize and organize the natural world in which they are so intimately involved. Through concise definitions and detailed black and white illustrations, it defines 1300 words commonly used by botanists, naturalists, and gardeners to describe plants. The terms include simple concepts like petal and sepal, some that apply only to a particular group of plants or to entire ecosystems, and others that are only visible under a microscope. The simple and accessible language and highly detailed black and white illustrations make this the perfect guide for anyone looking for a deeper appreciation of the wonderful world of plants. ...Show more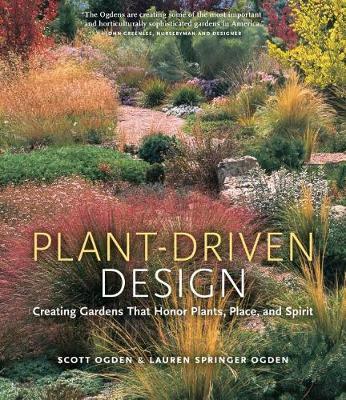 $49.95
AUD
Category: Gardening
For too long, garden design has given pride of place to architecture, artifice, and arbitrary principles. The results? Soulless landscapes where plants play subordinate roles. With passion and eloquence, Scott Ogden and Lauren Springer Ogden argue that only when plants are given the respect they deserve does a garden become emotionally resonant. "Plant-Driven Design" shows designers how to work more confidently with plants, and gives gardeners more confidence to design. The Ogdens boldly challenge design orthodoxy and current trends by examining how to marry plantsmanship and design without sacrificing one to the other.Supported by extensive lists of plants adapted to specific purposes and sites, "Plant-Driven Design" explores how plants interact with place. In addition, the authors' experience gardening and designing in a wide variety of climates gives their perspective a unique depth. In ideas, scope, and detail, this book both embraces and transcends regionality. By reclaiming gardens as a home to plants, this groundbreaking work will restore life-affirming vitality to garden design and profoundly affect how we understand and experience gardens. ...Show more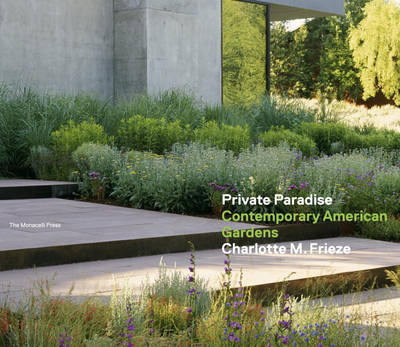 $120.00
AUD
Category: Gardening
Sweeping, voluptuous, and authoritative, "Private Paradis"e instantly joins an elite collection of great and inspiring garden design books. Charlotte Frieze presents forty-one cutting-edge gardens, all richly photographed and profusely illustrated, emphasizing design, climate, and horticulture. Overarch ing themes of Aqua, Arcadia, Bold Geometry, Color, Nightscapes, Oasis, Sanctuary, and Urban cogently frame chapters about the challenges presented by the land, the climate, and the client's interests. Located throughout the United States, these gardens demonstrate the intersection between traditional elements of garden design and current concerns such as sustainability, drought tolerance, and use of native plants.Private Paradise" features the work of the most talented landscape architects and garden designers working in the United States today, including Topher Delaney, Marta Fry, Kathryn Gustafson, Raymond Jungles, Steve Koch, Ron Lutsko, Steve Martino, Pamela Palmer, Ken Smith, Christine Ten Eyck, and Thomas Wolz. In a publication that rightfully takes its place on the sturdy foundation of a century's worth of garden surveys and design monographs, "Private Paradise" creates a compelling portrait of contemporary landscape design. ...Show more
Bonsai
by Dorling Kindersley Publishing Staff
$35.00
AUD
Category: Gardening
Know, grow, and create beautiful bonsaiBonsai is the ultimate introduction to bonsai trees, with illustrated step-by-step projects to make bonsai for beginners simple and achievable. With an A-Z directory of bonsai tree care, you'll learn the key techniques needed to create your own beautiful miniature landscapes. Author and internationally renowned bonsai artist Peter Warren has taught and worked all over the world and brings you the best of Japanese bonsai. His expertise will introduce you to the tools you'll need, tips for bonsai tree care, styling ideas and how to get the best from your bonsai plants. A complete 'how to' on planting, propagation, pruning and training techniques, plant care, and siting. Bonsai trees will bring serenity to your garden and make your landscape truly unique, even in an urban setting. With traditional techniques, display ideas and 20 contemporary projects for your miniature trees,Bonsai uses photographic guides to make growing bonsai easy and approachable. ...Show more