$29.99
AUD
Category: Reference
In this stunning companion to Australian Birds, Matt Chun takes to the oceans to explore Australia's most fascinating sea creatures, from the great white shark to the tiny soldier crab.  Matt Chun's unique way of rendering our natural world will spark young readers' imaginations and evoke awe in all nat ure enthusiasts. ...Show more
$24.99
AUD
Category: Reference | Reading Level: Eve Pownall Award
Bruce Pascoe has collected a swathe of literary awards for Dark Emu and now he has brought together the research and compelling first person accounts in a book for younger readers. Using the accounts of early European explorers, colonists and farmers, Bruce Pascoe compellingly argues for a reconsiderati on of the hunter-gatherer label for pre-colonial Aboriginal Australians. He allows the reader to see Australia as it was before Europeans arrived — a land of cultivated farming areas, productive fisheries, permanent homes, and an understanding of the environment and its natural resources that supported thriving villages across the continent. Young Dark Emu — A Truer History asks young readers to consider a different version of Australia's history pre-European colonisation. ...Show more
$26.99
AUD
Category: Reference | Series: Nature Storybooks
An exciting new addition to the narrative nonfiction series Nature Storybooks, about kookaburras. In the crinkled shadows night-dwellers yawn, day-creatures stretch and Kookaburra laughs. Kook-kook-kook. Kak-kak-kak. The team behind Dingo is back again with a new addition to the Nature Storybooks serie s. The kookaburra, perhaps Australia's best-loved bird, is shown in all her glory in a stunning and vivid landscape. Follow along as Kookaburra finds food for her young and goes searching for a nest with her mate.Full of fun and interesting facts about kookaburras - perfect for nature lovers and budding wildlife scientists.   ...Show more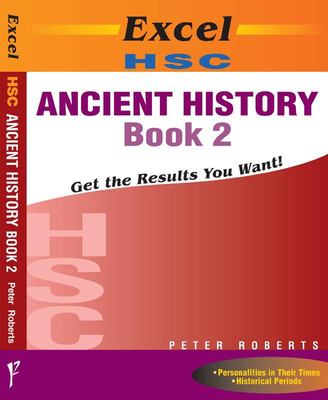 $34.95
AUD
Category: Reference
This comprehensive study guide covers every topic in the first two se ctions o f the HSC Ancient History course and has been specifically crea ted to maximise exam success. This guide has been designed to meet all s tudy needs, providing up-to-date information in an easy-to-use format. T his is the firs t of the two new Ancient History study guides. Revision q uestions have been updated for the new HSC format. Excel Ancient History Book 1 contains: a chapter on every topic available in the first two sections of the HSC course: Section I - Personalities in their Times, and Section II - Ancient Societies an introduct ory section on how to use the book, with an explanation of exam requirem ents revision questions in each chapter with answers and guidel ines comprehensive bibliography and further reading lists key terms defined in each chapter, plus a glossary of terms cross-referencing between chapters for further information < p>Also available is Excel Ancient History Book 2 which covers c omprehensive coverage of Sections III and IV of the HSC course: Section III - Personalities in the Times and Section IV - Historical Periods. ...Show more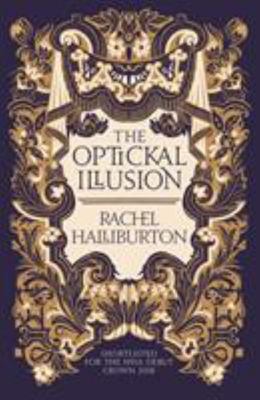 $19.99
AUD
Category: Reference
A stunning debut brimming with envy, lust and corruption at the heart of London's eighteenth-century art world. The Optickal Illusion is a meticulous recreation of Georgian society revealing the sordid details of a genuine scandal that deceived the British Royal Academy. Her debut novel questions the le ngths women must go to make their mark on a society that seeks to underplay their abilities. It is three years from the dawn of a new century and in London nothing is certain any more: the future of the monarchy is in question, the city is aflame with right and left-wing conspiracies, and the French could invade any day. Against this feverish atmosphere, the American painter Benjamin West is visited by a strange father and daughter, the Provises, who claim to have the answers to a secret that has obsessed painters for centuries: the Venetian techniques of master painter Titian. West was once the most celebrated painter in London, but hasn't produced anything of note in years, so against his better judgment he agrees to let the intriguing Ann Jemima Provis visit his studio and demonstrate what she knows. What unravels reveals more than he has ever understood - about himself, about the treachery of the art world and the seductive promise of genius. AUTHOR: Rachel Halliburton graduated in English and Classics from Cambridge. As a journalist she has interviewed notable people including Gorbachev, Yoko Ono and Kissinger for publications such as The Times, The Financial Times, The New Statesman, Spectator, The Evening Standard and The Independent. She lives in London and this is her first novel. ...Show more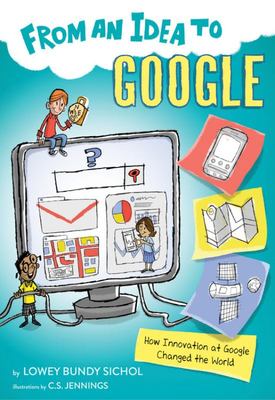 $10.99
AUD
Category: Reference | Series: From an Idea To Ser.
From an Idea to Google is a behind-the-computer-screen look into the history, business, and brand of the world's largest search engine. With humorous black & white illustrations throughout, learn about the company that even earned its own catchphrase: Google it Today, Google is the number one intern et search engine and the most visited website in the world. But a long time ago, two college friends, Larry Page and Sergey Brin, started out with just an idea. Find out more about Google's history, the business, and the brand in this illustrated nonfiction book Find out where the name "Google" came from. (Hint: It involves a LOT of zeros ) Discover how Google became the fastest and most popular internet search engine of all time. Explore how Google transformed from a tiny startup (in someone's garage ) into one of the most powerful companies in the world. ...Show more
$14.99
AUD
Category: Reference | Series: First Thousand Words
This title contains 1000 everyday words illustrated with busy scenes and labelled pictures to help children learn key French vocabulary.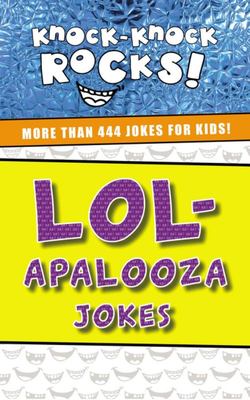 $7.99
AUD
Category: Reference | Series: Knock-Knock Rocks Ser.
LOL-apalooza Jokes will have your children giggling as they read and share hundreds of good, clean, and hilarious jokes. Get ready for some funny family time Your children will want to share with friends and family the jokes they find in LOL-apalooza Jokes. Chock-full of more than 444 jokes accompanied by humorous illustrations, this book will help your kids grow their confidence as they tell jokes to friends and family. Each title in the Knock-Knock Rocks series includes a special knock-knock section. From silly puns to knock-knock jokes, the fun doesn't end ...Show more
$29.99
AUD
Category: Reference | Series: Laugh-Out-Loud Jokes for Kids Ser.
Get the first-ever box set from the #1 bestselling Laugh-Out-Loud Jokes for Kids series, which has sold nearly 5 million copies worldwide This 3-book paperback box set includes Awesome Jokes, A+ Jokes, and Adventure Jokes. This Laugh-Out-Loud Jokes for Kids box set combines three of Rob Elliott's mo st beloved joke books into one hilarious collection. These must-have knee-slappers will have the entire family in stitches, with knock-knock jokes, puns, and riddles for every occasion. This set is perfect for young comedians, class clowns, and adventurers of all ages ...Show more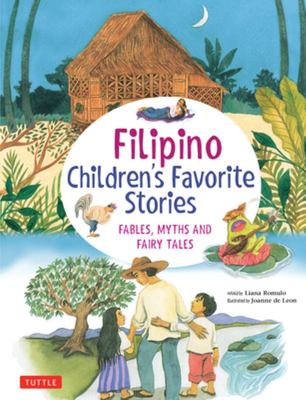 $24.99
AUD
Category: Reference
This colorfully illustrated multicultural children's book presents Philippine fairy tales and other folk stories--providing insight into a rich storytelling culture. Filipino Children's Favorite Stories presents thirteen well-loved myths and tales from the Philippines. These stories will enchant 5 to 1 0-year-old readers around the world with their wit and charm. Many of the tales have been transmitted from mother to child over centuries, and cover classic childhood themes--such as the forces of good triumphing over evil, children rebelling against evil adults and the weak prevailing over the strong. They make perfect new additions for story time or bedtime reading. Narrated with an international audience in mind and illustrated with whimsical watercolors by award-winning artist Joanne de Leon, this is a must-have collection of tales for anyone interested in the Philippines or Filipino culture. Featured Filipino stories include: Why Mosquitoes Buzz Around Our Ears: the story of an unforgiving crab king who finally meets his match The Prince's Bride: a timeless tale that proves there's more to people than meets the eye The Deer and the Snail: the story of a race, an arrogant deer and some very clever snail friends TheChildren's Favorite Stories series was created to share the folktales and legends most beloved by children in the East with young readers of all backgrounds in the West. Other richly illustrated children's books in this series include:Asian Children's Favorite Stories, Indian Children's Favorite Stories, Indonesian Children's Favorite Stories, Japanese Children's Favorite Stories, Singapore Children's Favorite Stories, Favorite Children's Stories from China & Tibet, Chinese Children's Favorite Stories, Korean Children's Favorite Stories, Balinese Children's Favorite Stories, andVietnamese Children's Favorite Stories. ...Show more