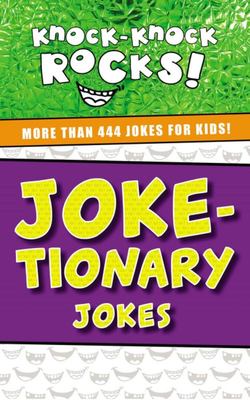 $7.99
AUD
Category: Reference | Series: Knock-Knock Rocks Ser.
Joke-tionary Jokes will have your children giggling as they read and share hundreds of good, clean, and hilarious jokes. Get ready for some funny family time Your children will want to share with friends and family the jokes they find in Joke-tionary. Chock-full of more than 444 jokes accompanied by hu morous illustrations, this book will help your kids grow their confidence as they tell jokes to friends and family. Each title in the Knock-Knock Rocks series includes a special knock-knock section. From silly puns to knock-knock jokes, the fun doesn't end ...Show more
$9.99
AUD
Category: Reference
How do you get straight A's? Write them with a ruler. What subject do wizards enjoy? Spelling. Knock, knock! Who's there? Lex. Lex who? Lex go-school is starting!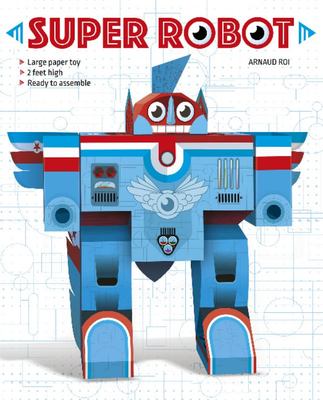 $29.99
AUD
Category: Reference
Build a 2-foot-tall super robot while encouraging hand-eye coordination and following directions. Color-coded flaps and easy-to-follow directions help kids create their own super robot by using the punch-out pages provided and a detailed diagram. They will learn to follow step-by-step instructions, pay attention to small details, and develop visual-spatial skills while practicing their counting and colors as well. ...Show more
$35.00
AUD
Category: Reference
True tales of wild and wonderful lives to be treasured forever! In this fascinating and touching book, children can learn about 50 courageous creatures from around the world and throughout history. This captivating collection gathers heart-warming, surprising and often emotionally powerful stories of b ravery, discover and friendship. Featuring a range of animals - from heroes, helpers and adventurers to achievers and many more - young readers will discover some of the most famous and unforgettable animals of all time. Compelling and visually arresting in equal measure, this is the perfect introduction to just some of the amazing animals whose wild lives have made history. ...Show more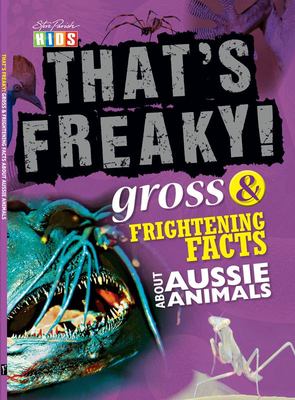 $9.95
AUD
Category: Reference
Have you ever heard of goo-squirting geckos? No? What about electrici ty-hunting echidnas? This book is only for the brave at heart! You will be flabbergasted and yell 'That's Freaky!' with each w eird and wacky fact about Aussie animals.  Features: Freaky and fascinating facts about each animal Vibra n t and engaging layout Glossary with definitions of challenging words About this series: Fans of the highly successful That's Gross! Weird & Disgusting Aussie Animals book will find much more to squirm at with squeamish delig ht in this new stomach-churning series written by Stella Tarakson. Featu ring everything from offensive odours to prehistoric puke, these feral f acts are not for the faint-hearted! Combining natural history, science a nd a sense of humour, these books are sure to keep kids entertained whil e they learn. ...Show more
$24.99
AUD
Category: Reference
Explore the universe and learn about the science and history of space discovery in this educational and interactive guide Humans have always sought to push the boundaries of discovery, exploring not only Earth but the universe beyond. For centuries, scientists have been fascinated by space, studying ev erything from the planets to supernovas. The discoveries they've made have radically changed our view of the universe and our place in it.   An out-of-this-world experience, Spacepedia lets kids explore space through the stories in the stars. Young readers can learn about the science of the solar system and the history of space exploration, even getting a glimpse into the future of space technology and how it compares to the imaginings of popular sci-fi books and movies. Aspiring astronauts will get a comprehensive overview of everything space, from Galileo's first telescope to robots on the Red Planet. Filled with interactive inserts, photos, and illustrations, this encyclopedic guide to the universe takes kids on an exciting and interactive journey through space. ...Show more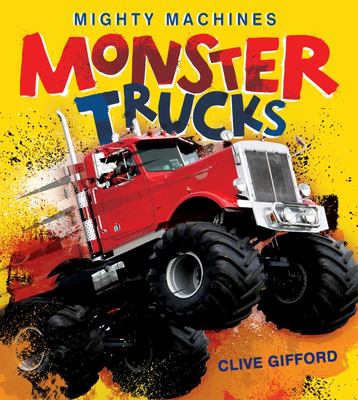 $8.95
AUD
Category: Reference | Series: Mighty Machines Ser.
The monster trucks are back and they're still big, just like kids love them. Monster Trucks is an in-your-face book about the eye-popping behemoths that attract more than four million Monster Jam fans every year to sold-out stadiums in the United States, Canada and Europe. Superfans dress up in the pai nted designs of their hero truck, pack the seats, and add to the noise. Monster trucks are their superheroes. On wheels. Very, very BIG wheels. First published in 2012 as part of the Mighty Machines series, this new release has more pages and is as big and bold in color and content as the roaring monsters that crush cars, jump in the air, and do wheelies, spins and tricks. Large type describes the nuts and bolts of monster trucks, literally: how they are made, what makes them safe, and exactly how impressively big and tall and wide and fat they are. But the kick for monster truck fans are the pages and pages of the most famous monster trucks: Monster Medic, Thundertrax, Maximum Destruction, Jurassic Attack, Raminator, Grim Reaper and more. With a quiz to test monster truck know-how and activities to keep the fun going, plus a glossary of terms, Monster Trucks is perfect for kids to enjoy alone or with other monster truck superfans. ...Show more
$10.99
AUD
Category: Reference | Series: From an Idea To Ser.
For fans of the successful Who Was series, From an Idea to Lego is a behind-the-bricks look into the world's famous toy company, with humorous black & white illustrations throughout.Today, LEGO is one of the biggest toy companies in the world, but a long time ago, a Danish carpenter, Ole Kirk Christ iansen, started with just an idea. Find out more about LEGO's origins, those famous bricks, and their other inventive toys and movie ventures in this illustrated nonfiction book Find out the origin the name "LEGO." (Hint: it combines two Danish words) See how LEGO grew from a carpentry shop to a multi-platform toy company. Discover how LEGO bricks are made and how they came up with their design. ...Show more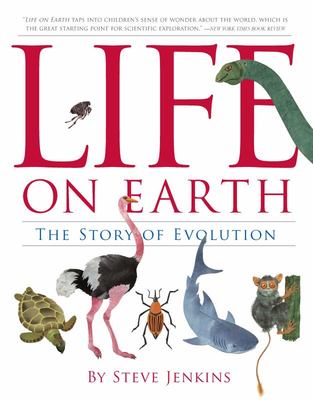 $16.99
AUD
Category: Reference
Millions of plants and animals live on Earth, but why do some species survive while others go extinct? A young readers guide to evolution with full-color cut-paper illustrations.There are millions of different kinds of plants and animals living on the earth, and millions more have lived here in the past . Where did they all come from? Why have some become extinct and others lived on? What lived on Earth before us, who is still with us, and what prompts evolutionary change? In this remarkable picture book, Steve Jenkins uses his signature eye-popping art to answer these questions and explore the fascinating history of life on earth and the awe-inspiring story of evolution. ...Show more
$24.99
AUD
Category: Reference
An interactive children's picture book with 'magic' pages to inspire young eco-warriors. A book of suggestions for young children on how to make our world a greener place. Simply turn the 'magic' transparent page to change the pictures and see the benefit of each transformation. Fun and inspiration guar anteed! Planet Rescue is relevant for any teacher, parent and environmental group who want to teach young children about respecting and working towards a greener planet in an interactive and fun way! It supports clear environmental goals such as clean air, clean and plentiful water, thriving plants and wildlife, sustainability and minimising waste. It's a book full of clear, colourful illustrations, fun little details and a diverse range of characters. Planet Rescue is simple but cleverly-executed. Between each spread there is a transparent page which, when turned from right to left, magically transforms the action underneath. Each transformation highlights a benefit to our environment, such as taking the car off the road and placing it back in the garage. The simplicity of this action is immediate and gives the child a sense of empowerment as if they have actually made it happen! ...Show more